To commemorate the Western launch of Lost Ark, developer Smilegate has given all players a gift after their 24th March Weekly Update, which included the new Animal Skins selection chest. Among the many skins players that players will receive is the Dinosaur or Fruit Dragon Skin. However, as quirky as this skin might be, some Lost Ark players have reported some issues when using it.
What is causing the Lost Ark Fruit Dragon skin glitch?
According to user reports in the Lost Ark forum and subreddit, the Fruit Dragon skin glitch seems to be caused by "poor coding." Moreover, the bug primarily seems to affect the Dinosaur or Dragons headgear portion of the adorable dragon costume.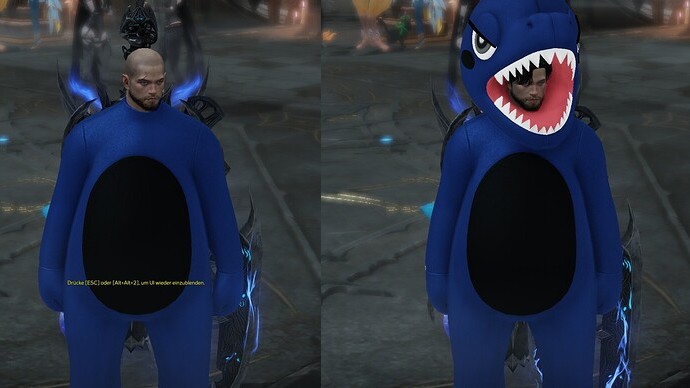 Player reports suggest that they experience their weapons phasing in and out of the dragon's head, making the skin look ugly with specific builds. Of course, you could brush this off since many items can phase through armour at times, such as hair. However, there is another glaring issue. 
When using the headgear portion of the skin, characters receive a hairstyle they haven't selected. This hairstyle is the default style and can be random for both male and female characters, and it seems only to be activated while using the Dragons head. 
On the bright side, players who prefer having their characters kitted with warpaint and either a mohawk, bald, or buzz cut hairstyle can now receive these default skins for their characters' heads. 
Notably, the issue seems to be affecting all Lost Ark players, many of who are desperate for the glitch to be fixed. Unfortunately, we aren't sure when this is likely to happen since it was only released last week. 
Lost Ark developer Smilegate has also not commented on this issue, but with fans raising the concern on Lost Ark forums and Reddit users complaining, we could see a hotfix being released soon.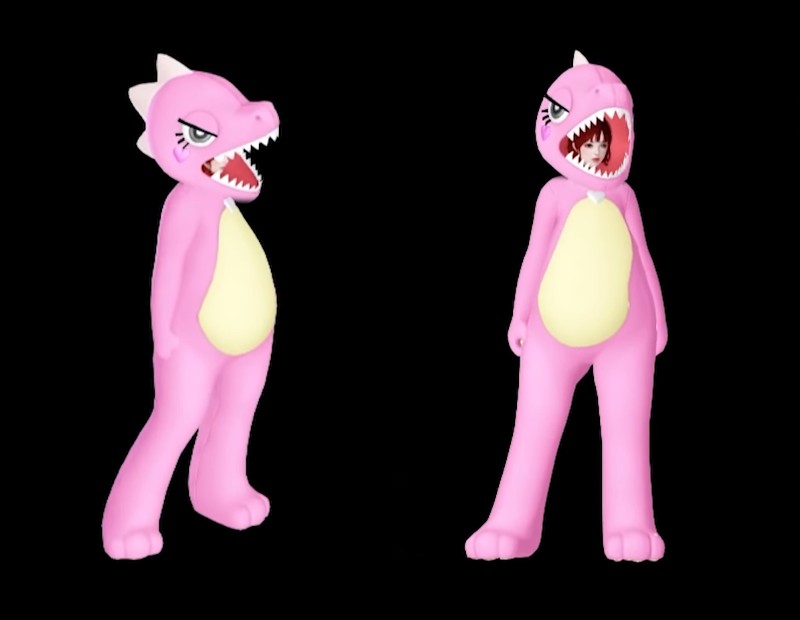 That's all you need to know about the Lost Ark Fruit Dragon skin hair glitch. We hope that Smilegate address this problem as players would love to roam around looking like little Dragons or Dinos, but not at the cost of losing their favourite characters' customized looks. 
Please check back here soon for more updates and news on this issue; we will be sure to keep you in the loop. Also, for more Lost ark content, please check out our dedicated Lost Ark section. 
Featured image courtesy of GosuNoob via Youtube / Smilegate.