Smilegate is taking down Lost Ark servers for a weekly maintenance period to implement a new game update featuring new content and general bug fixes. Additionally, the developer addresses their stance against bots in Lost Ark with a new prevention system that clamps down on dubious purchases and other fraudulent activities.
The latest Weekly Update marks the launch of a new competitive PvP mode, Proving Grounds, and player gifts are arriving for all players celebrating the successful Western release of the game. Here is all the latest game content for Lost Ark, including the new prevention system and the latest optimisations and bug fixes released in the latest Weekly Update.
Lost Ark Weekly Update – Server downtimes
Lost Ark developer Smilegate detailed that the Weekly Update is releasing on 24th March 2022 to make way for the latest in-game content, game optimisations and fixes. Likewise, downtimes for all servers begins at 12 am PT | 3 am ES | 7 am UTC for approximately eight hours.
The notes for this week's update are out!

🦁 Casual Guardian Raid Event
⚔️ Proving Grounds Season 1
🎁 Player Gifts
🤖 Fraud & Bot Prevention

...and even more here!
📝 https://t.co/q8Rg0S7OTcpic.twitter.com/UvYiUbbfB3

— Lost Ark (@playlostark) March 23, 2022
Players are advised to save and safely log out of the game before the weekly maintenance commences to avoid getting disconnected or losing valuable game progress. To check your region's server status, visit the dedicated webpage and follow the Lost Ark Twitter account for the latest updates.
Let's look at all the changes Smilegate has addressed in the latest Weekly Update for Lost Ark.
Lost Ark Weekly Update – Causal Guardian Raid Event Spotlight
Lost Ark receives a casual raiding event for players to partake in and obtain gear honing materials. This casual event implements a new feature, Scale of Balance, which matches character stats to the Guardian's level, adjusting the raid's difficulty depending on the number of players participating.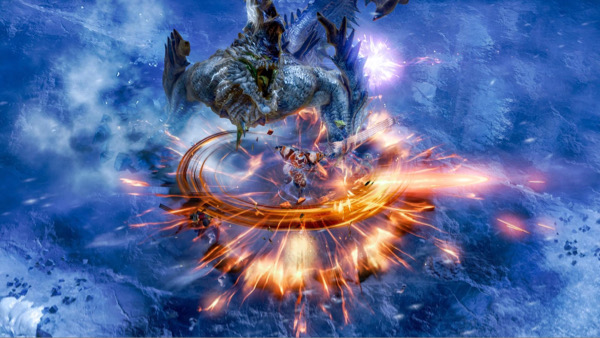 This feature is applicable for various Guardian Raids for the following bosses:
Helgaia and Frost Helgaia
Lumerus
Ur'Nil
Vertus
Chromanium
Nacrasena
Dark Legoros and Icy Legoros
Calventus
Levanos
Like the Arkesia Grand Prix event, you can compete in one Guardian Raid event once daily per roster character, and it's required to have an Item Level Requirement of 250 and higher. Partake in the event during the week to earn 200 coins, while you can earn 300 coins during the weekend.
The casual Guardian Raid event will be running for a month for you to redeem the coins for a variety of honing materials, including Tiers 1, 2 and 3 material chests, Tier 3 Gem chest and Metallurgy & Tailoring Books, which boosts honing speed rates.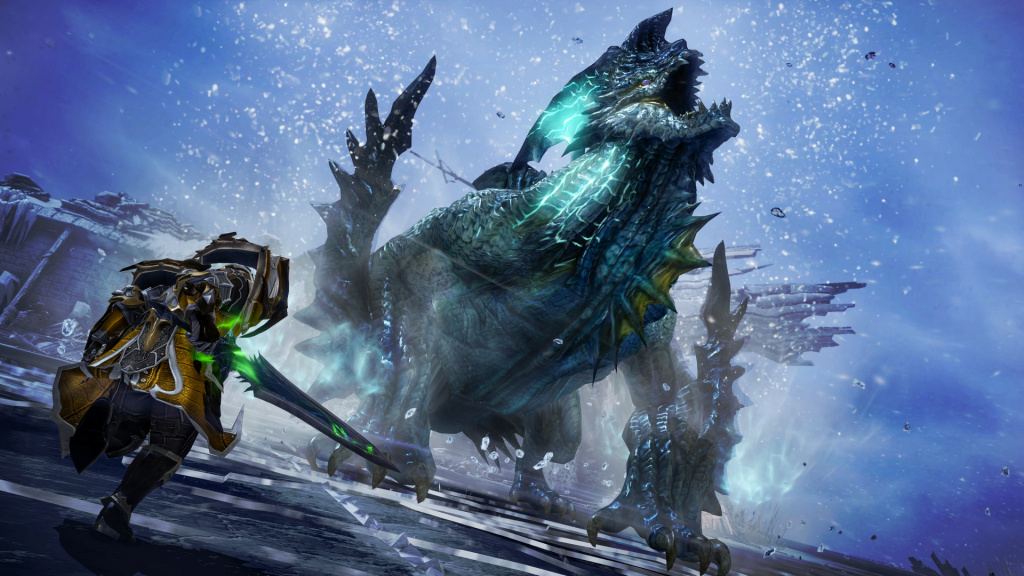 You can redeem these honing rewards weekly until the event concludes from an event-specific vendor. This vendor is located nearby the event's entrance, which won't be that hard to find.
Lost Ark Weekly Update – Competitive Proving Grounds Season 1 Spotlight
The Weekly Update is making way for a brand PvP competitive season, Proving Grounds, as the first season starts once the weekly maintenance is complete. You'll be able to battle against other players throughout the season to rank up and earn rewards by queuing for the Team Deathmatch mode.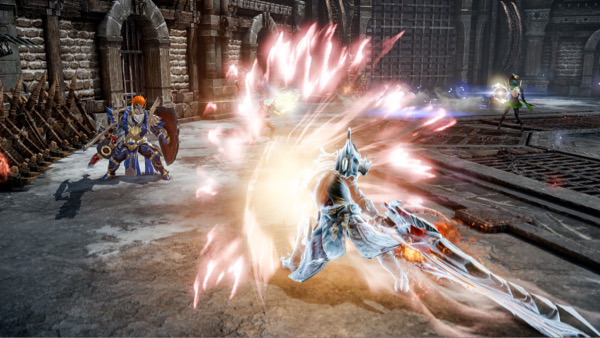 Additionally, you can monitor your Competitive Match Average Score, which increases depending on your match results. Based on your performance, you earn Competitive rankings and various rewards once the season ends.
You can monitor your progress during the season by visiting the dedicated Competitive Matches tab from the Proving Grounds entrance board found in most cities. Lastly, the developer stated that Proving Grounds Season 1 would run for six months from 24th Match 2022.
Lost Ark players will receive a commemorative gift
Smilegate revealed that all Western Lost Ark players would receive in-game gifts as a commemorative reward for the game's successful launch. The developer has provided an update that will see the Jukebox gift being kept on hold until further notice, and instead, a new reward will take its place.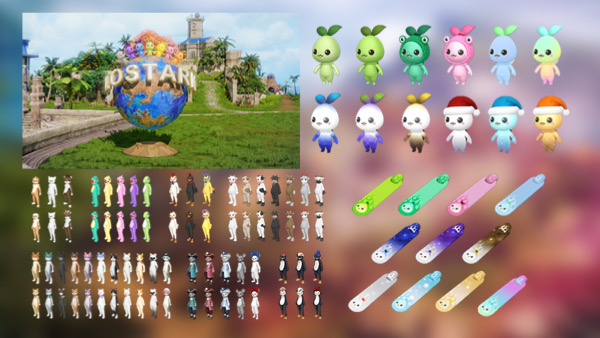 Players can select between various Selection Chests, including different honing materials and other valuable resources. The reward options look as follows:
5 Leapstone Selection Chests
Harmony Leapstone x50
Life Leapstone x50
Honor Leapstone x30
6 Guardian Stone Selection Chests
Guardian Stone Fragment x1000
Guardian Stone x1000
Guardian Stone Crystal x200
2 Destruction Stone Selection Chests
Destruction Stone Fragment x1000
Destruction Stone x1000
Destruction Stone Crystal x200
1 Honing Special Material Selection Chest
T1 Metallurgy Book x2 & Tailoring Book x10
T2 Metallurgy Book x2 & Tailoring Book x10
2 Fusion Material Selection Chests
Caldarr Fusion Material x50
Simple Oreha Fusion Material x25
After selecting from the available Selection Chests offerings, you can find your gifts within the Product Inventory tab. For future players, they'll receive these gifts upon their first log-in to the game with an update on the end date to obtain these gifts to be provided at a later stage.
Lost Ark - General game bug fixes
With the new in-game content arriving with the Weekly Update, there are further game optimisations and bug fixes the developer has addressed. Below, we've outlined all bug fixes from the latest Lost Ark update.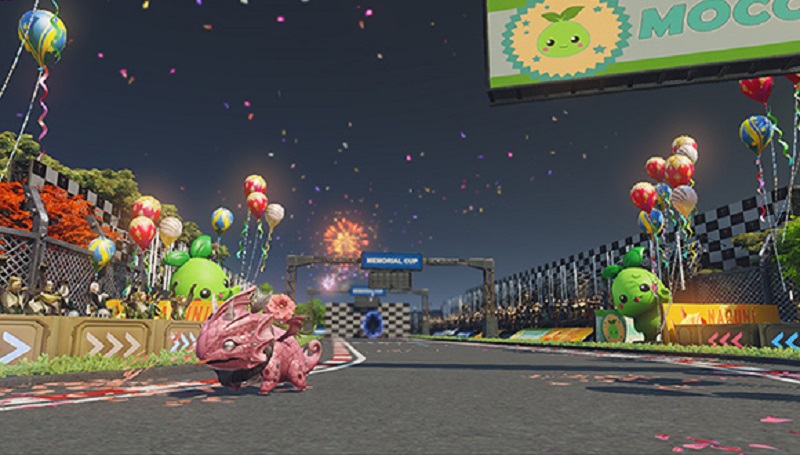 Arkesia Grand Prix Rewards
Added Metallurgy & Tailoring Books (used to increase honing rates) to the weekly reward table
Increased quantities of weekly honing materials to ensure players are rewarded for participation
Destruction Stone Crystal (Bound) is now in bundles of 50 and can be redeemed up to 10 times.
Guardian Stone Crystal (Bound) is now in bundles of 150 and can be redeemed up to 10 times
Increased coins earned make purchasing the new items more straightforward, and snagging the rewards you want
Chaos Dungeons and Guardian raids now grant 125 coins (instead of 100) for the first two daily completions per character
Grand Prix can now award up to 888 coins for a daily completion, up from 800
Fraud and Bot Prevention System
Smilegate has implemented a new Fraud and Bot Prevention System, which addressed multiple player reports on the prevalence of bots in-game. If you have a Steam account, you will likely have met some of the requirements which will prevent your account from being taken down.
Through Steam's social systems, if you have yet to meet the "Trusted" status through Steam or the game, you will have limited access to multiple social and economic networks, including a restricted number of Steam purchase limits and other functions such as:
Initiating player-to-player trades (requests can still be received)
Sending in-game gifts
Exchanging Royal Crystals for Gold
Sending in-game mail with attachments
In-game message updates
Added clearer messaging on failed purchases.
Updated and improved localisation and in-game translations.
Miscellaneous bug fixes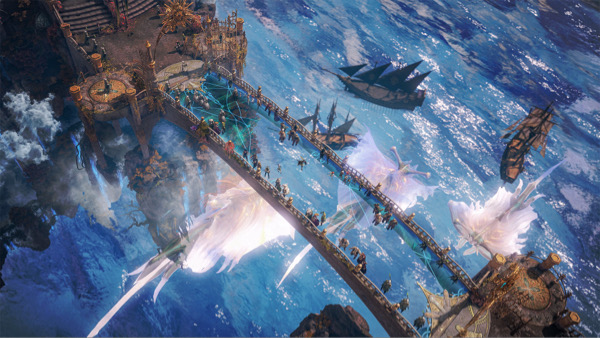 Fixed an issue that allowed players to accept the quest "Off to the Races" without being level 50.
Fixed voice chat related issues in the South America region.
Fixed an issue that could cause Adventure Island rewards to only be claimable once during the weekend.
Fixed an issue with the World Boss Achievement. Players that earned this achievement previously will now see it completed.
These are all the game content, rewards, optimisations and bug fixes arriving in the latest Weekly Update for Lost Ark. Don't forget to collect your player gifts from the Product Inventory tab, and we'll be seeing you on the competitive grounds of Arkesia.
Featured image courtesy of Smilegate / Amazon Games.