The elusive Volare Island in Lost Ark is home to the remains of the demonic circus, giving it a chilling atmosphere. Volare Island is an adventure island and quite small, but players can find three Mokoko Seeds along with other rewards.
While it's a rather desolate island and only has one quest to offer, you don't want to miss your chance to get the Volare Island Token. Besides, who wouldn't want to go to an island brimming with crocodiles.
Volare Island's location in Lost Ark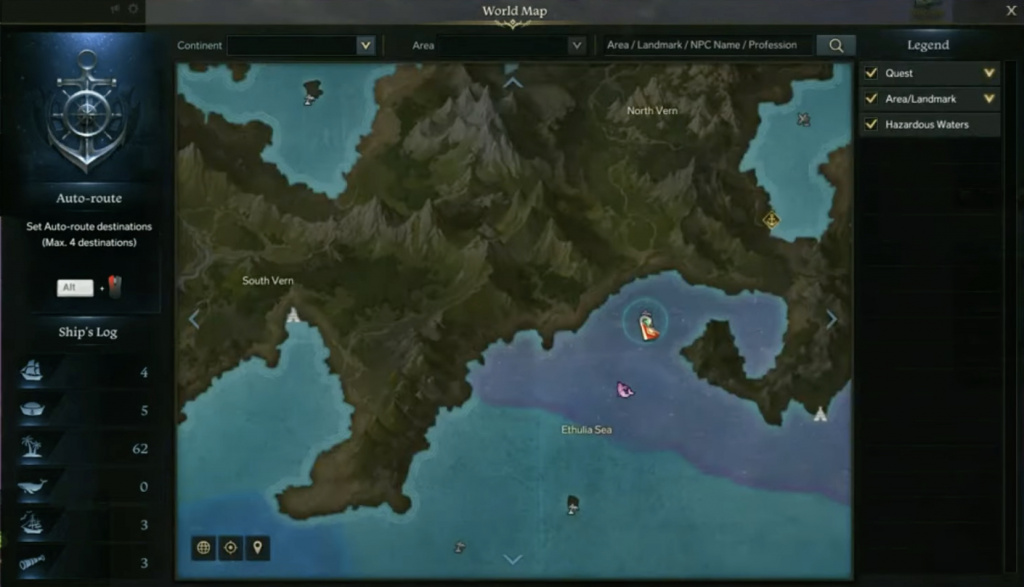 You can find Volare Island just South of North Vern in the Ethulia Sea, but it's an adventure island, so it only appears during certain time frames. Remember to check your Procyon's Compass as it will show you if the island is active.
When sailing to Volare Island, you must go through Siren Seas, so don't stay for too long or your ship could get stunned.
Cooperative Quests and Rewards - Volare Island
A totally unique quest awaits Lost Ark payers on Volare Island. After a few minutes from disembarking onto the island, a co-op quest will begin where you'll need to obtain Cannonballs and Harpoons. These can be fired from mounted canons that surround a pit in the center of the island.
To complete the quest, you'll need to slay 100 Crocodiles and 2 Poisonous Crocodiles in the pit. Using the mounted canons allows you to go through this swarm with relative ease and loads of fun.
After this is complete, you can jump into the pit to receive 2 Secret Chest of Volare. The Volare Island Token can be found inside these chests, but it's a rare drop, so you may have to complete the quest a few times to unlock it.
Mokoko Seeds on Volare Island
If you're on a quest to find Mokoko Seeds, you'll be pleased to hear that there are three to collect on Volare Island. These are all relatively easy to find and out in the open for players to locate.
One of the Mokoko Seeds can be found on the northern end of the island, while the other two are very close to each other on the Southeast end. If you need help locating more, then don't miss out on this guide to all Lost Ark Mokoko Seeds.
We'd like to give a special thanks to the YouTube channel, RaZzi for the complete walkthrough of Volare Island.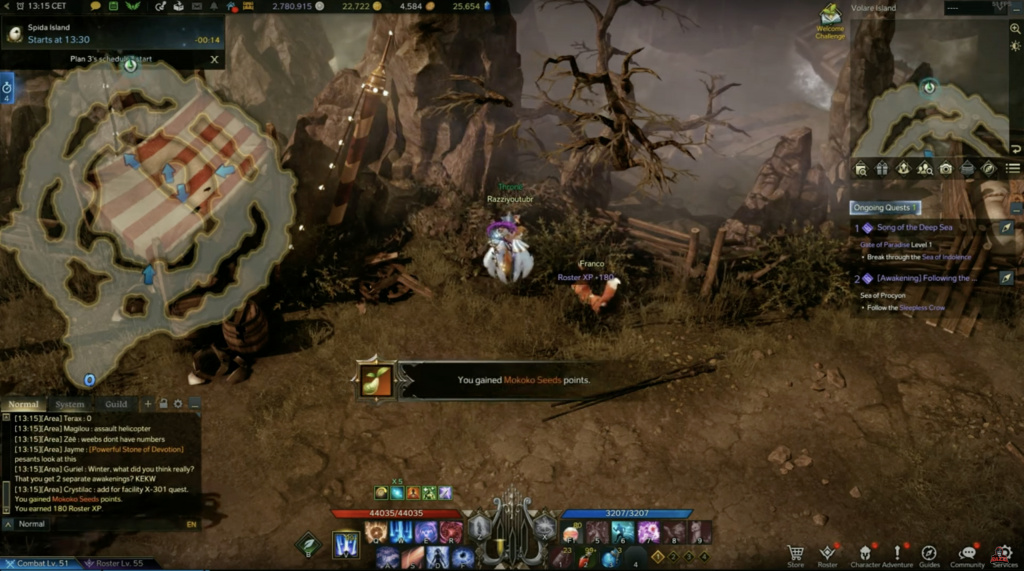 If you found this guide helpful, make sure to check out the rest of our coverage on the popular RPG. We'll clue you in with more game guides, points of interest, and more, over on our dedicated Lost Ark page.
Featured Image Courtesy of Amazon Games / Playostark