Ghost Ships are a unique endgame activity that Lost Ark players can participate in to earn many rewards. As they occur every week, they are three different ghost ships to look for when sailing for your next adventure.
The Nightmare Ghost Ship, in particular, can be a real pain to track down; however, defeating this ghostly fleet can be rewarding. This guide details how to find and beat a Nightmare Ghost Ship as well as the rewards you can earn in Lost Ark.
How to find Nightmare Ghost Ships in Lost Ark?
Nightmare Ghost Ships are much challenging to locate, as it's classified as a Special Event with a mini-raiding experience for all players to partake in. As you must have unlocked Procyon's Compass to locate Nightmare Ghost Ships, they can also be spotted when sailing the open waters of Arkesia.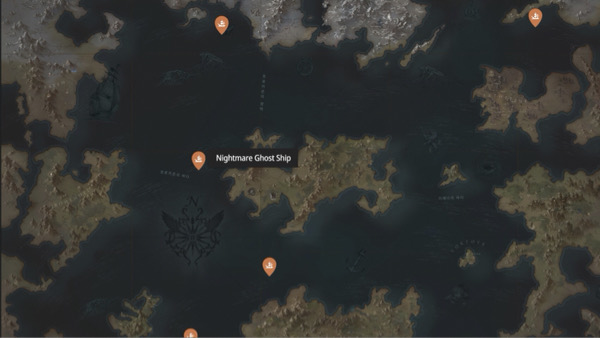 The most frequently spawned location for Nightmare Ghost Ships is on the western side of the Arkesia map, with the Sea of Procyon being one of the known locations. The Nightmare Ghost Ship follows a set schedule, different to other ghost ships, which can be tracked in Procyon's Compass.
You can also set an in-game alert to notify you beforehand when a Nightmare Ghost Ship is about to spawn. Additionally, you can view the spawn times from Procyon's Compass by clicking on the compass icon below the mini-map on your screen.
How to beat the Nightmare Ghost Ships in Lost Ark?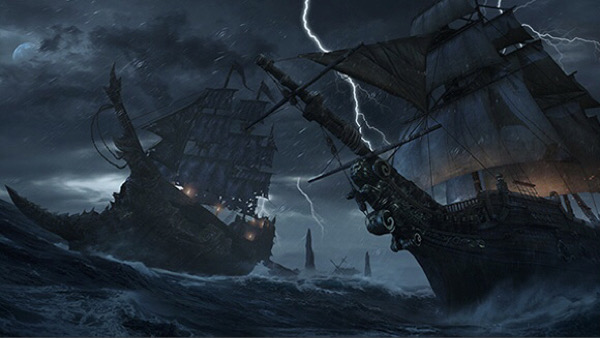 The Nightmare Ghost Ship has an item level requirement of 460 if you want to inflict massive damage to sink the ghost ship. Additionally, locating Nightmare Ghost Ship will have you venture out into hazardous waters, so it would be wise to upgrade your ship's durability to survive the harsh elements and encounter with the ghostly fleet.
As resurrections are disabled during this Special Event, players are recommended to bring the Feather of Resurrection item to remain in the battle for as long as possible. Once the Nightmare Ghost Ship has spawned, you want to get your ship as close as possible to board the ghost ship and begin the battle.
To successfully defeat the Nightmare Ghost Ship, you need to board the fleet, eliminate all enemies and the boss aboard the ship. Once the event concludes, you can collect the rewards from the event page; however, you can only complete this once a week.
Nightmare Ghost Ship rewards in Lost Ark
After successfully defeating a Nightmare Ghost Ship, there are rewards to collect; however, they are not set. Players can be rewarded with various items, including upgrade materials like Engravings and Pirate Coins, which can be spent wisely on performing upgrades to your ship.
It's important to know that you can only collect rewards from ghost ships once a week, which makes this task quite tedious. Similarly, you can complete the Una's Task daily quest, "Bleak Night Fog", if you don't want to do the weekly event.
If you complete the weekly event, you will be locked out of the Una's Task daily quest. Nevertheless, you can earn silver the first few times and defeating 12 ghost ships with a Level 3 reputation will unlock the Eibern's Wound Ghost Ship.
We like to thank the YouTube channel Arekkz Gaming for the complete tutorial on locating the Nightmare Ghost Ship, how to defeat it and more in Lost Ark.
Featured image courtesy of Smilegate / Amazon Games.