The weeks are flying by as we move closer to the impending
Madden 22 release
.
Expected to be an exciting edition of EA Sports gridiron title, Madden 22 has been making waves since the cover stars were revealed.
To key gamers in on the upcoming Madden 22 content, EA Sports have been spotlighting different features of the new title. Franchise mode has already undergone an overhaul as well as home teams in normal head-to-head gameplay.
Now as we creep closer to August, Madden 22 ratings are being revealed with the top 10 at each position group. Next up are the defensive superstars who get to the quarterback and give opposing fans nightmares.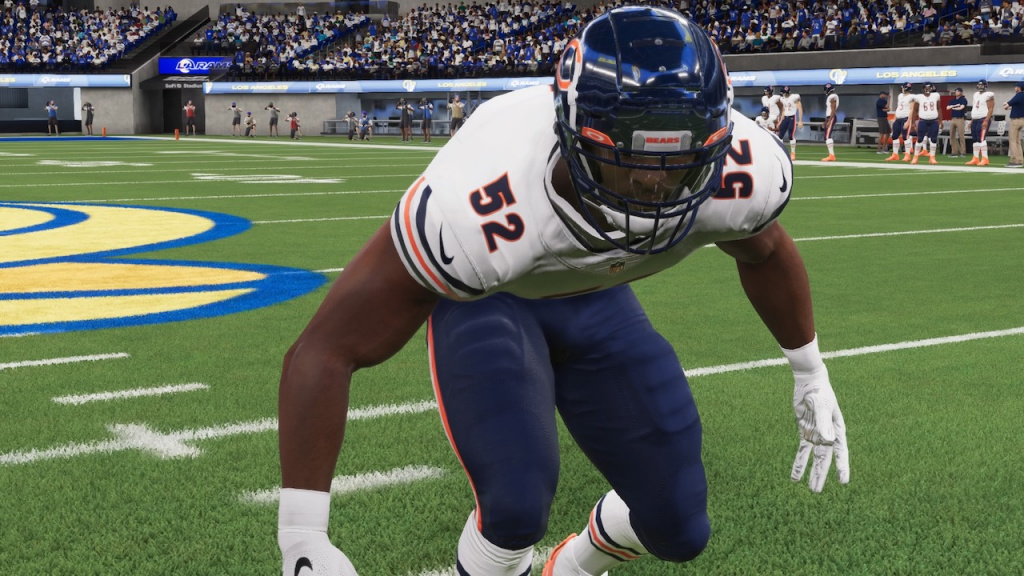 (Picture: EA Sports)
Madden 22 Top 10 Edge Rushers
Top-level Edge Rushers are of the most coveted defensive pieces across the league. They're usually selected with a lottery draft pick and or paid a massive free-agent contract to acquire their services.
In recent years we've seen EA Sports Madden team make major upgrades to Edge Rusher gameplay and Madden 22 seems to continue that trend. Ahead of the August release, here are the top 10 Edge Rushers in Madden 22.
Top 10 Edge Rushers in Madden 22
Myles Garrett - Cleveland Browns - 98 OVR
Khalil Mack - Chicago Bears - 96 OVR
T.J. Watt - Pittsburgh Steelers - 94 OVR
Chandler Jones - Arizona Cardinals - 94 OVR
J.J. Watt - Arizona Cardinals - 94 OVR
Cameron Jordan - New Orleans Saints - 93 OVR
Von Miller - Denver Broncos - 93 OVR
Joey Bosa - Los Angeles Chargers - 92 OVR
Nick Bosa - San Fransisco 49ers - 90 OVR
Za'Darius Smith - Green Bay Packers - 89 OVR
Myles Garrett has been a force since coming into the league and it's no surprise to see him top this list. It's also pretty cool to see two sets of brothers in the same top 10 list, as the Watt's and Bosa's clearly have pass-rushing in their family genes.
Make sure to keep up with our coverage on all things EA Sports as we move closer and closer to the official Madden 22 release.