The centrepiece of NFL football title's for the last 20+ years, the EA Sports Madden franchise is back to set the stage for their latest game. Madden 22 can be expected to hit shelves in just a few short months, and now EA Sports is bringing back a former cover athlete to celebrate the occasion.
In a recent tweet posted to their official account, EA Sports Madden NFL teased the next cover athlete for the Madden 22 title. The video featured former NFL running back Peyton Hillis, who famously graced the cover of Madden 12.
The video features Hillis working on what appears to be his farm, while two goats likely symbolize the next cover athletes waiting in the wings. You can have a look for yourself and draw your own conclusions.
Even former cover athlete @thepeytonhillis didn't see this coming…

🐐 6.17.21 | 10am ET 🐐 #Madden22 pic.twitter.com/xiriLClQx3

— Madden NFL 22 (@EAMaddenNFL) June 14, 2021
Who will be on Madden 22's cover?
There is something particular about the two goats featured in the video, one is clearly a younger goat, while the other is visibly more mature. This has many fans speculating on who the two goats could represent.
The two prevailing favourites at this point appear to be Patrick Mahomes and Tom Brady. Many consider Brady to be the GOAT (Greatest of All-Time) while Mahomes has been dubbed the 'baby GOAT' by many, as he's already on track to break essentially every passing record in NFL history.
With the two 'GOATS' going head to head in the latest Super Bowl and primed to make yet another championship run, it would seem like a natural fit for them to feature on the Madden 22 cover.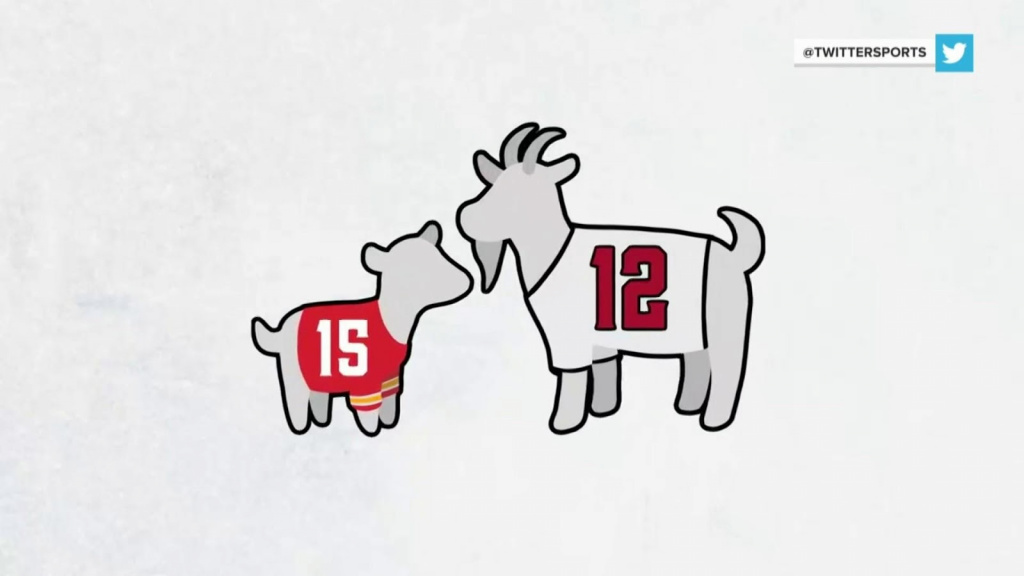 (Picture: Twittersports)
The tweet from the EA Sports Madden account states that the cover athlete reveal will take place on 17th June 2021, at 10 am ET.
Make sure to check back with us for coverage of the event and confirmation of the cover athlete(s) for EA Sports Madden NFL 22.