The official
release of Madden 22
is just around the corner as we move closer to football season.
EA Sports have been spotlighting different features of the upcoming Madden title as we've already seen major changes to Franchise mode.
Now we're into the ratings reveal week after EA Sports highlighted the Top 10 Defensive Linemen and Edge Rushers. Next up on the ratings reveal list are the Tight Ends.
These versatile pieces can completely transform your offence with the ability to both catch passes and block in the running game as well. Here's everything you need to know about the Top 10 Tight Ends in Madden 22.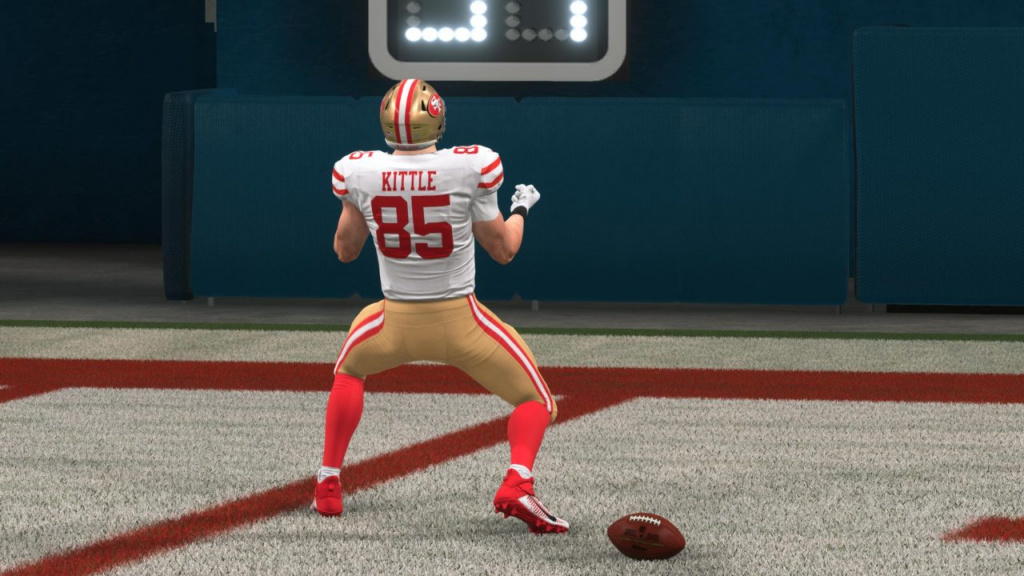 (Picture: EA Sports)
Top 10 Tight Ends in Madden 22
Tight Ends are making a comeback in the NFL as we move into a more pass-happy era of football. The league is certainly taking notice as these superstars have the versatility to perform many roles within the offence.
The rise in popularity for the position should mean we see more X-Factors granted to the Tight Ends in this year's title. So here they are, the Top 10 Tight Ends in Madden 22.
Madden 22 Top 10 Tight Ends
Travis Kelce - Kansas City Cheifs - 99 OVR
George Kittle - San Francisco 49ers - 96 OVR
Darren Waller - Las Vegas Raiders - 93 OVR
Mark Andrews - Baltimore Ravens - 88 OVR
Hunter Henry - New England Patriots - 87 OVR
Austin Hooper - Cleveland Browns - 86 OVR
Rob Gronkowski - Tampa Bay Bucs - 86 OVR
Mike Gesicki - Miami Dolphins - 85 OVR
T.J. Hockenson - Detroit Lions - 85 OVR
Dallas Goedert - Philladelphia Eagles - 84 OVR
Travis Kelce and George Kittle will very likely go down as two of the greatest Tight Ends to ever play the position. It's fascinating to see them utilize such different skill sets and still have such a massive impact on the game.
The future of the position seems bright as well with youngsters like Mike Gesicki, T.J. Hockenson, and Dallas Goedert rounding out the list. All three have been welcomed additions to their respective teams since recently coming into the league.
We'll keep you in the loop with all the EA Sports information as we inch closer to the August release date. Make sure to bookmark our Madden 22 tab so you don't miss a beat along the way.