The first European Spring Regional ended in such an RLCS Season X fashion: with Vitality being beat by Team BDS in the Grand Finals.
The RLCS booths, the First Touch podcast and many other platforms are having a field day with yet another BDS Championship win and the hype around the Swiss organization is reaching fever pitch.
There are many, many more takeaways just from this last tournament besides your number one European and World seed.
From underdogs and underperformers to roster changes and how great or ineffective they were, here's everything we learned (besides the obvious) over the weekend's RLCS X European Spring Regional #1.
1. Solary made a good move -- kinda
Solary had a small leave of absence from the professional Rocket League scene. On 5th March the organisation's Rocket League team disbanded after a combination of departures and releases only to sign Oxygen Esports' former roster after being let go for Oxygen to move regions.
Crazy transactions, but the move seemed to benefit both parties; Oxygen Esports moves from Europe to North America where the organisation is based and Solary moved up from 670 RLCS points to 1140 RLCS points, essentially placing them in the race for World Championship qualification.
(Picture: @SolaryTV/Twitter)
Their top eight Spring regional finish isn't bad per-se, but it definitely isn't what you needed. With 1350 RLCS points after the tournament, Solary is last on the World Championship-qualifying contenders list.
Solary's run for the World Championship isn't farfetched after such a convoluted roster move as they haven't been mathematically eliminated. If they can sneak in a top fpur finish for the next Regional, they could be knocking on the EU top six door or straight up knocking it down altogether.
2. Team Vitality is too underrated right now
In the shadow of the five-time Regional Champion and European behemoth Team BDS, Team Vitality is only 10 points away from mathematically qualifying to the World Championship.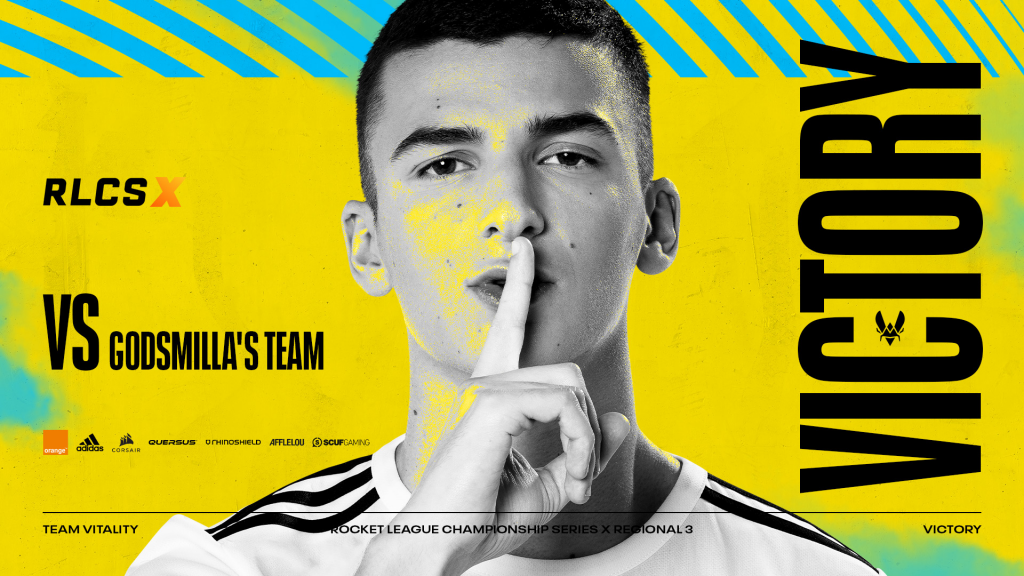 (Picture: @TeamVitality/Twitter)
Amassing 2731 RLCS points with a 700+ point lead over their closest threat, Team Vitality holds 2nd place in all of Europe -- and that isn't talked about enough.
People keep forgetting their roster is composed of prodigy Yanis "Alpha54" Champenois, World Champion Victor "Fairy Peak!" Locquet and the second most winningest RLCS champion Alexandre "Kaydop" Courant (of course only behind the GOAT, Pierre "Turbopolsa" Silfver).
With still two more Regionals and one Spring Major to go, it looks like you can live off 2nd places after all. You go, Team Vitality.
3. Godsmilla and company made a huge statement
We were right -- we told you to keep an eye out for Godsmilla's Team and they delivered hardcore.
Godsmilla's team, composed of Leon "Godsmilla" Mares (duh), Sandro "FreaKii" Holzwarth and Bruno Alexandre "AcroniK" dos Santos Lopes, shocked the world during the first European Spring regional -- so much so, that they have decided to start looking for an organisation one tournament showing after forming the independent team.
Godsmilla's Team is looking for an Organisation! If you're interested in seeing your beautiful Logo next to these high tier Esport Teams reach out to us. We don't bite. Usually. pic.twitter.com/qcwAqTVR57

— Godsmilla's Team (@GodsmillasTeam) March 15, 2021
The trio did some heavy and dirty damage to the region sweeping Team Liquid (3-0), eliminating Team Queso (3-2) and again sweeping Solary (3-0) after qualifying to the Knockout Gauntlet as their group's third seed.
Finishing the Regional event with a top four placement has provided the team with their only 280 RLCS points (completely out of the World Championship race) plus with $8,000 in earnings.
With two more Regionals and one more Major to go before the World Championship, it's honestly a no-brainer to sign these players ASAP even if it's only for the remainder of the RLCS Season X Spring Split.
4. Top Blokes? More like Mid-Blokes, am I right?
Top Blokes announced they were rebranding after investors' financially backing the RLCS team -- and, well, it did not go as expected during the regional event.
It wasn't a horrible showing, it just was a very short one. With the new Spring Split format, the tournaments consist of three phases of which Top Blokes made only past the first.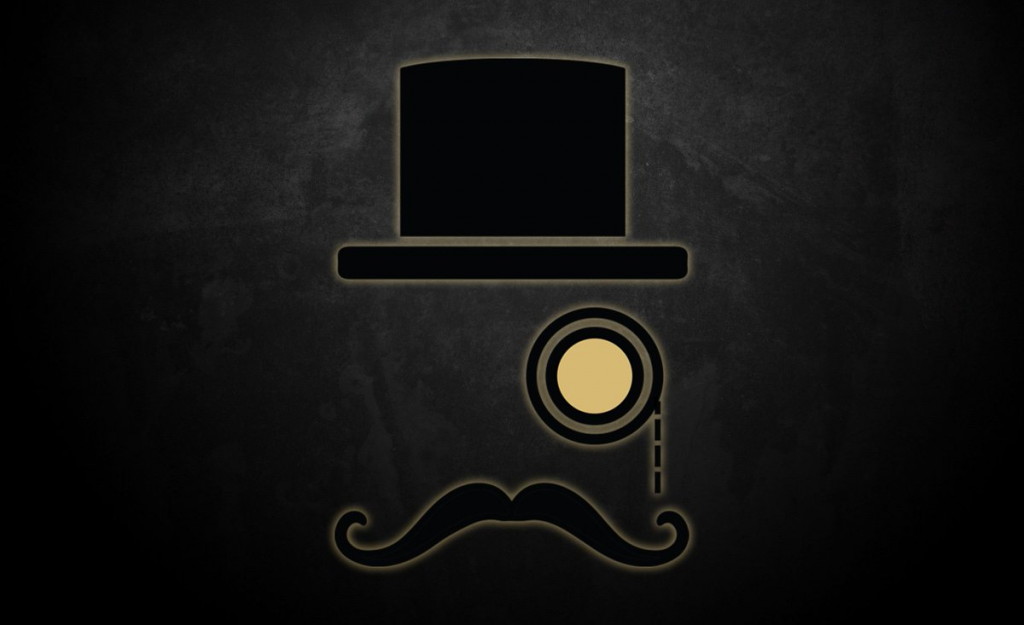 (Picture: @TopBlokesRL/Twitter)
After leading their Group C as the first seed with a 3-1 Round-Robin record, Top Blokes entered Knockout Gauntlet day through the Upper Bracket -- then stuff happened. 
Being knocked out to the Lower Bracket by eventual runner-up Team Vitality (3-2), Top Blokes were eliminated by White Demons in a similar fashion (3-2). Dropped and eliminated in back-to-back series. Yikes. 
While this isn't their worst regional performance in RLCS X, finishing top 12 after that big of an announcement just puts a whole lotta pressure on the team when the Spring Regional #2 comes around.
5. Dignitas could be missing Worlds for the second time ever
Credit where credit is due and the Dignitas' roster deserves a tonne of it. From having continuous top 12 or top 16 The Grid finishes and even worse Regional performances at the start of RLCS X, they've done their best to turn the ship around.
Coming in 3rd place in both Winter regional #3 and the Winter Major, Dignitas had started to gain momentum throughout the season, entering the top sx projected to qualify for the RLCS X LAN Worlds.
It seemed like the Spring Split was the start of a dominating run from the former Championship-caliber team.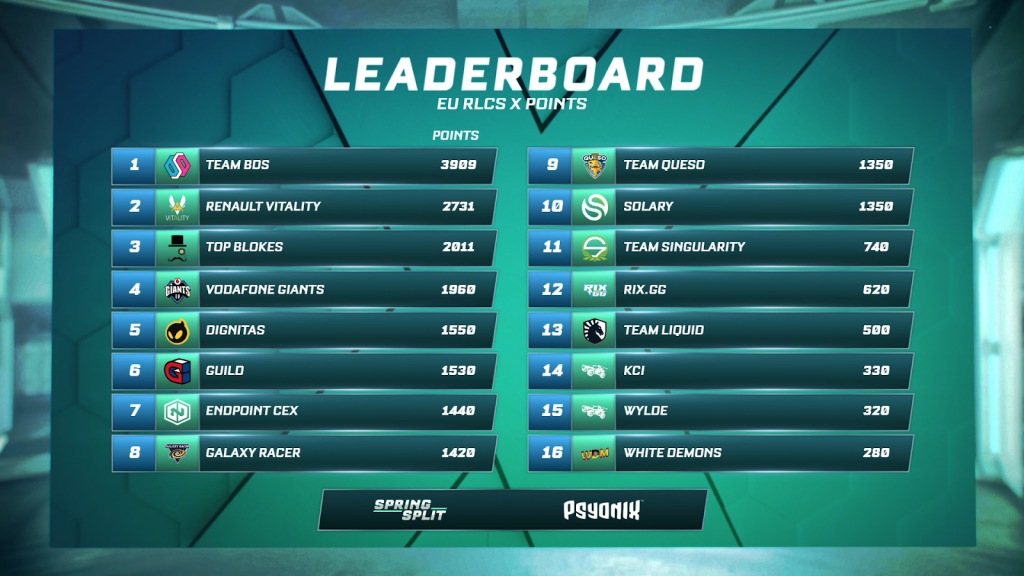 (Picture: Psyonix)
Unfortunately, only ⅓ of the original World Championship roster remains and it shows. This last European Regional showed vintage Dignitas placements finishing top 16, their second-worst finish since Fall Regional #2.
This should be a wake-up call for the stacked roster as they are a couple of similar finishes away from missing their second RLCS World Championship since their Rocket League competitive circuit debut in 2018.
If we zoom out from the number one RLCS X team, the European scene is full of intricate storylines and redemption stories to be fulfilled.
Let's hope the second EU Spring Regional is as interesting and dramatic as this one, even if Team BDS wins it all yet again.
Honestly, we would not be fazed at all.