NRG stand alone atop of the Rocket League Championship Series regular-season standings and they do so in style after their latest victory.
Beating G2 Esports 4-2, NRG is now a two-time Major Champion winning both the Winter and Spring tournaments.
The world-class squad took advantage of an open net after a gruelling 10:22 OT in Game 6 to seal the deal.
NRG walks away as the secured number one seed in the RLCS X Championships as G2 clinches their participation in the last regular-season event with their runner-up performance.
G2 falls short of an RLCS X Championship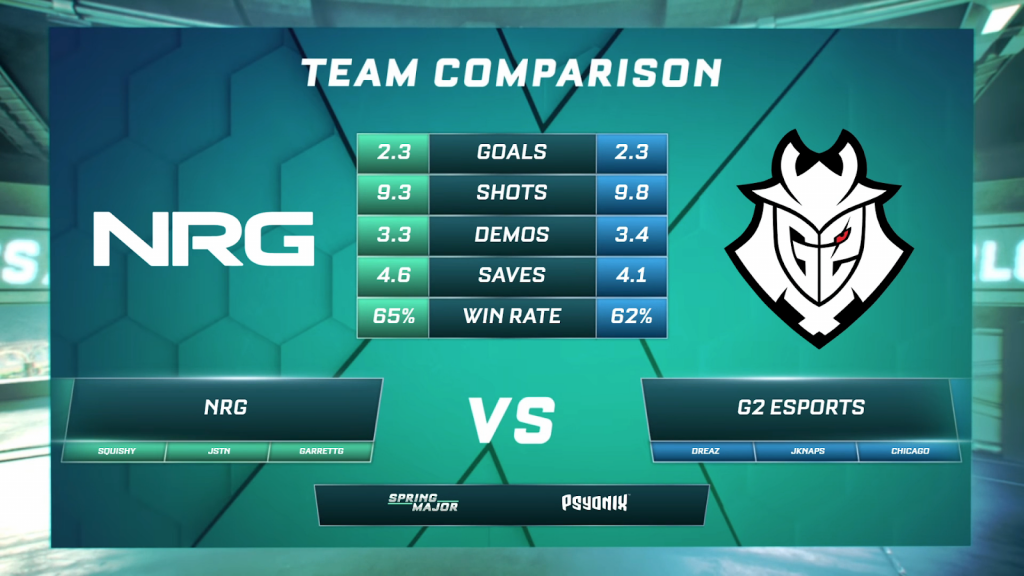 (Picture: Psyonix)
G2 Esports finally made their presence felt in a regional or major final since the start of the RLCS Season X as NRG returned for another shot at the gold.
The series was immediately going the samurais' way after taking Game 1 with a classic one-two combo from Reed "Chicago" Wilen and Jacob "JKnaps" Knapman.
The lead, however, would not last long as NRG took the next three games, even winning the third instalment in the series in overtime, foreshadowing the Spring Major finale.
Justin "jstn" Morales, who has opted out of playing in the Olympics' esports event, was on a roll during the whole match on both sides of the pitch. 
Securing their net and dropping their match-point showing, G2 Esports took the series to Game 7 where NRG would topple them in 15 straight minutes of Rocket League, making their opponents leave empty-handed yet again.
G2 is Championships-bound, NRG secures top seed
For a change, the Grand Finals had two teams who were a part the same group during the first day of the Major, Group B that is.
The group of death, as many called it, included G2 Esports, NRG, FaZe Clan, Version1 and Retals-less Spacestation Gaming.
Whilst both finalists finished the group stage with a 3-1 record, G2 would walk into Championship Sunday as the number one seed because of the game differential with their only loss being against their eventual Major winners.
Then, in the single-elimination bracket, G2 took out the Susquehanna Soniqs and FaZe Clan to advance to the main stage whereas NRG trampled over second and third place in the region, sweeping Team Envy and finishing off Rogue in six games.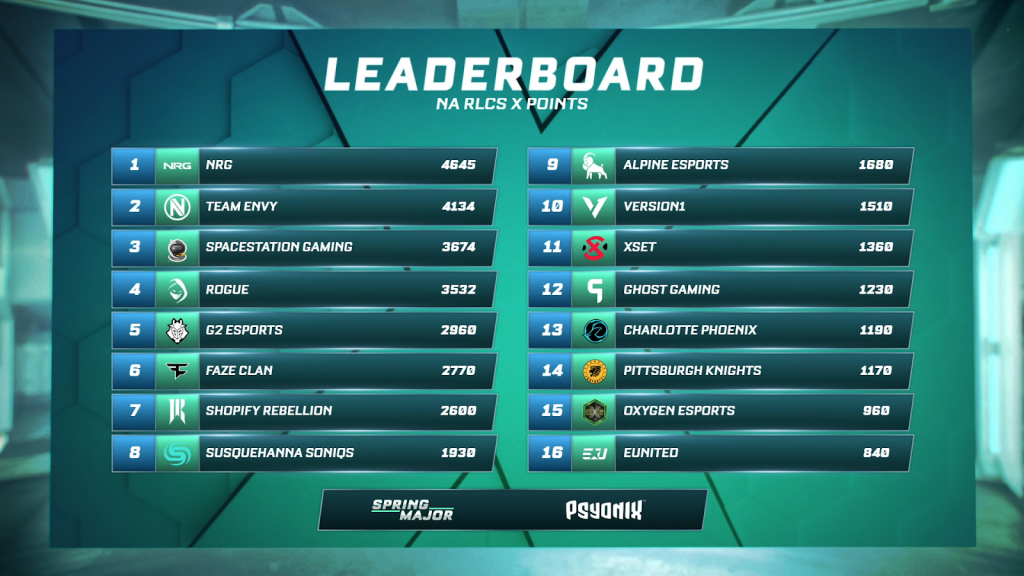 (Picture: Psyonix)
With the result, NRG walks away with $36,000 in prize pool money and the sole possession of the top spot in North America and G2's performance secures them a spot in the RLCS X Championshipsand $18,000 in the bag.
You can relive this Spring Regional Grand Finals VOD available on Rocket League Esports' Twitch and YouTube channels.
For more Rocket League content, follow our GINX TV portal @fastkickoff on Twitter!