Team Envy has announced the official signing of four-time RLCS World Champion Pierre "Turbopolsa" Silfver as a permanent member of the roster.
Turbopolsa joins Nick "mist" Costello, Massimo "Atomic" Franceschi and Braxton "Allushin" Lagarec, who has been relegated to the bench for the time being.
The move doesn't exactly come as a surprise as Turbopolsa had been playing with the team, as a stand-in for Allushin, during Lawler's The Brawl tournament. It was a tournament that they would ultimately win, in the sweetest of circumstances for Turbopolsa, as they defeated his old team - NRG - in the Grand Final with Turbopolsa scoring the game-winning goal.
His exit from NRG was a shock to many, prompted by Cloud9's exit from Rocket League and the breakup of the longest unchanged roster in RLCS history. With Mariano "SquishyMuffinz" Arruda now available, one of the most popular players in the game, NRG wasted no time in snapping him up.
It's too early to tell if NRG made the right move, even in light of Turbopolsa's revenge. NRG had been playing poorly for the better part of the year, and the Swede was arguably the main culprit, with their performance in The Brawl with SquishyMuffinz being their best all year despite the Final loss.
What is clear is the calibre of player that Team Envy has managed to acquire. Turbopolsa is statistically the "winningest player" in the history of Rocket League, a four-time World Champion, he was part of what would come to be known as the "Dignitas Dynasty", a roster with the most-sustained period of domination Rocket League has seen. He then made history becoming the first EU player to move state-side signing with the perennial nearly-men NRG, who, for all their consistency in League Play would always fall short at World Championships.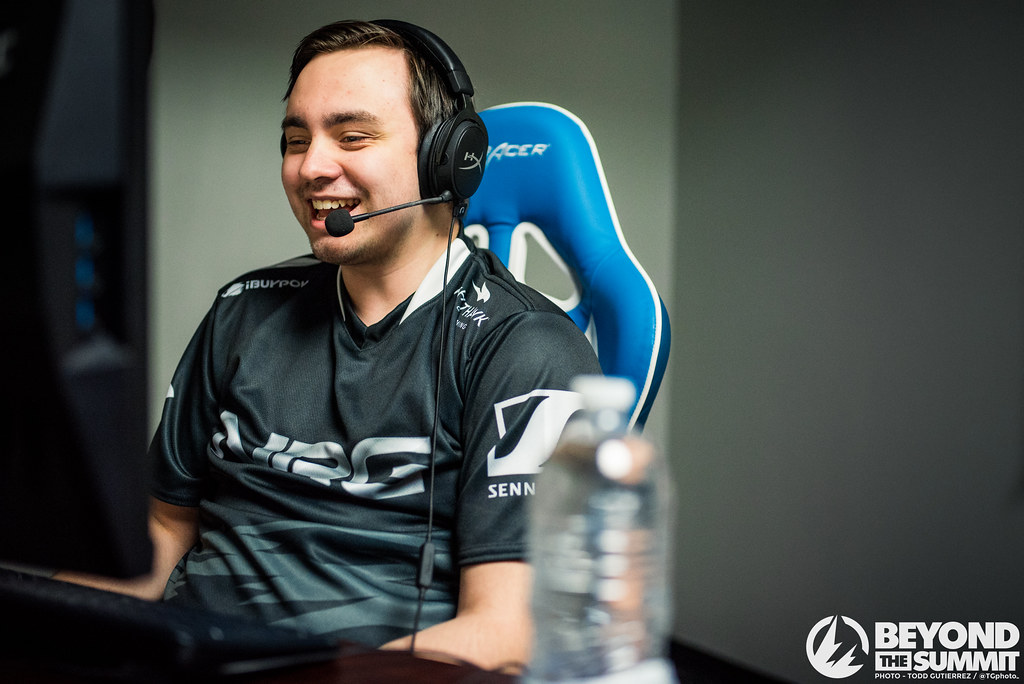 Turbopolsa helped change the culture at NRG. (Picture: Beyond The Summit)
That changed though when Turbopolsa joined before the start of RLCS Season 8. A near-perfect league play was followed by a perfect World Championship where they went unbeaten on the road to defeating European powerhouse Renault Vitality in the Grand Final.
Team Envy, have recently re-entered Rocket League having previously fielded a European roster. Their re-entry saw them acquire the old Ghost Gaming roster after that organisation exited the game, Turbopolsa isn't the only player they tried out in place of Allusion having brought in Pittsburgh Knight's Slater "retals" Thomas for the Fusion RL, but the availability of Turbopolsa made it a no brainer if you can you sign him.