Despite having her face entirely or partially covered in her videos, masked TikTok influencer TheSkiMaskGirl has gained an astronomical following since joining the platform. Though her followers had requested a face reveal in the past, she had come close to it finally being revealed.
The social media influencer was recently on the brink of a full face reveal on the social media platform. Courtesy of an adorable yet eager furry companion who decided to have an unplanned face reveal to the surprise of TheSkiMaskGirl.
Did TheSkiMaskGirl reveal her face?
The social media influencer has amassed a variety of masks to conceal her identity for every video she uploads to the social media platform. She came close to revealing her face several times but had managed to avoid it from happening.
Unfortunately, it took an eagerly exciting furry companion who yanked her mask in a recent TikTok livestream for her to be unmasked. As she was answering questions and chatting with her viewers in a livestream on 9th January 2022, TheSkiMaskGirl's dog grabbed hold of a scarf covering her face and pulled it off, revealing her face to her fans.
The social media influencer quickly turned away from the camera as the scarf came off. While the moment was brief, luckily, it didn't reveal her face fully on camera. Some may have caught a glimpse of a full face reveal for those who were watching, although it was slightly distorted.
Who is TheSkiMaskGirl?
While there isn't much information online on the social media influencer's full name, TheSkiMaskGirl is known for the tongue-in-cheek and funny videos she uploads to TikTok. While she conceals her identity with colourful face masks, she has amassed two million followers and 22.9 million likes since she joined the platform.
TheSkiMaskGirl isn't the only personality known for concealing their identity from the public eye. Other notable masked personalities include Minecraft content creators Dream and Ranboo, VTubers Ash_on_LoL and CodeMiko and recording artist/content creator Corpse Husband.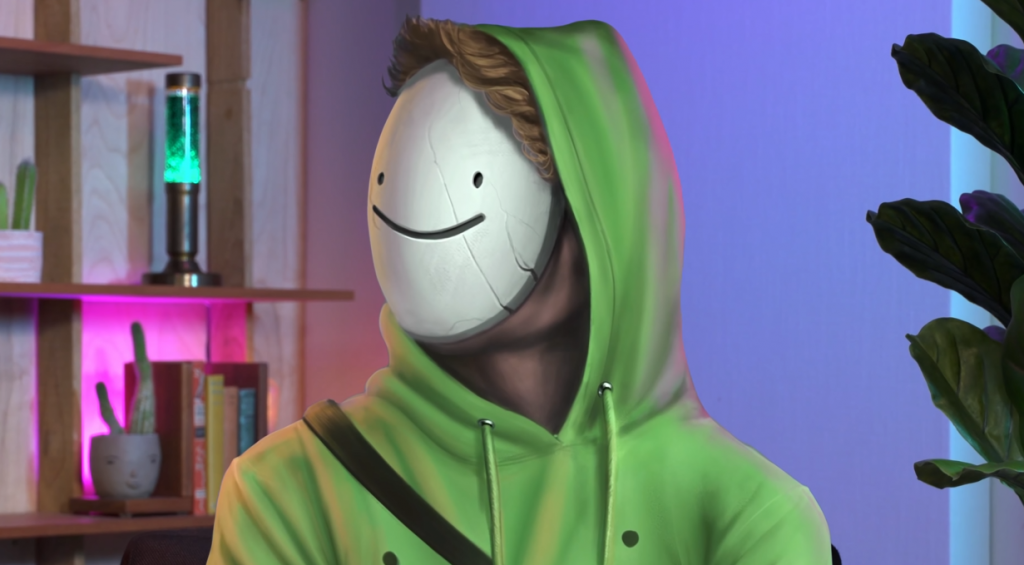 Undoubtedly, many will attempt to reveal the social media influencer's real identity by any means necessary; it will be up to TheSkiMaskGirl to drop the mask and show her face to the world. Until then, we can rewatch her dog trying to do just that.
Don't forget to check out our dedicated TikTok section for the latest news, updates, influencer antics, drama and more.
Featured image courtesy of Instagram / TheSkiMaskGirl.