Corpse Husband, going by his musical artist name CORPSE, and Machine Gun Kelly released DAYWALKER! on 12th March -- and it is everything you'd expect it to be.
After MGK came from one of his hottest years to date, seducing the punk-rock genre with his natural hip-hop and rap charisma, this single definitely shifted gears for Kelly, sending him back years to a darker, more grunge material.
On the other hand, CORPSE did CORPSE things throughout the song. With his enigmatic voice and his punchy delivery, DAYWALKER! definitely plays with the listener's trust using volume to its advantage.
CORPSE has amassed over 10 million subscribers and nearly half a billion views across his Corpse Husband True Scary Stories channel, his "side project" gaming channel and his music channel. 
The 23-year-old started releasing music back in June 2020 with his debut single "Miss You!", followed up by the viral hit "E-Girls Are Ruining My Life!", hitting No. 2 on Spotify's Viral 50 songs chart.
The latter really raised the bar for CORPSE as TikTok boosted its popularity after an Among Us clip of CORPSE and Imane "Pokimane" Anys went viral.
While it's significantly a short song, DAYWALKER! is already catching fire on both Genius and YouTube algorithms -- and Machine Gun Kelly is also to thank.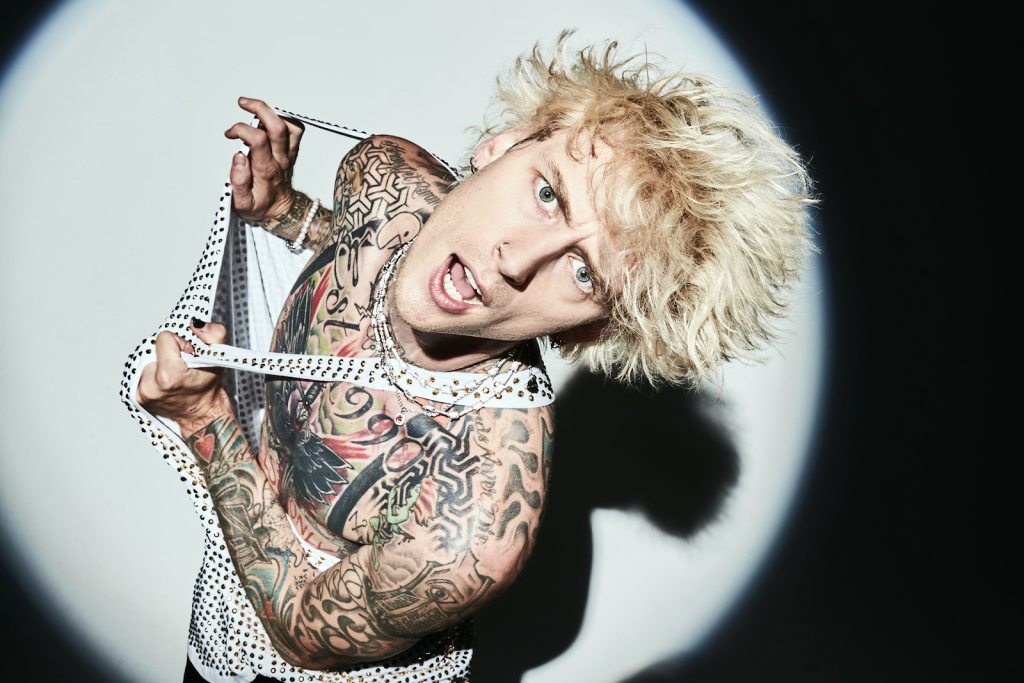 Machine Gun Kelly. (Image: NME)
Colson Baker AKA Machine Gun Kelly is a Cleveland rapper, singer and songwriter. He arguably hit his career peak last summer with the release of his fifth studio album, Tickets to My Downfall. 
After several problematic years with the media, the project picked up his name and dusted off the dirt with a great critics' reception and a hot debut at number 1 on the US Billboard 200 all-format albums chart.
The single DAYWALKER! by Machine Gun Kelly featuring CORPSE is available worldwide in all streaming services with an upcoming music video set to be released tomorrow, 13th March.
For the moment, you can check the official audio live on YouTube or the lyrics on Genius for more meaning behind the music.