Tiny Tina's Wonderlands takes place in the Borderlands universe, and, as such, you can expect to see plenty of familiar faces. From Brick, who first appeared as a playable character in the first Borderlands game, to Mr Torgue, and the charismatic Tiny Tina herself, to name a few. 
There's also everyone's favourite easily disfigured robot companion, Claptrap, who appears helming a personality suited to his fantasy self. You will come across Claptrap more than once in Tiny Tina's Wonderlands and play the role of his squire while completing quests for him. With that said, here's where you can find Claptrap in Tiny Tina's Wonderlands.
Claptrap location and quest in Tiny Tina's Wonderlands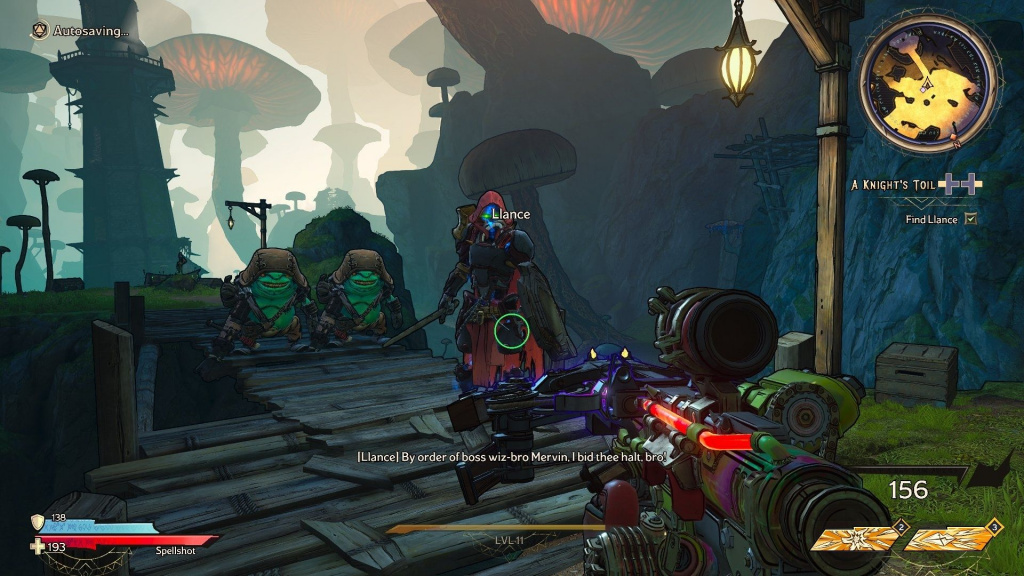 You will first come across Claptrap in Tiny Tina's Wonderlands in the Weepwild Dankness region of the map during the fourth main quest called "Thy Bard, With a Vengeance."
Talking to Claptrap in Weepwild Dankness will start a side quest called "A Knight's Toil," in which you help find Claptrap the "Extra-Caliber" sword, an obvious but expected reference to King Arthur's legendary Excalibur Sword.
It's a very wholesome and memorable side quest, filled with snazzy enemy encounters, hilarious moments with Claptrap, and a weird ROFL moment where your character teleports to a room with in-game assets and a floating slideshow labelled "Unreal Engine."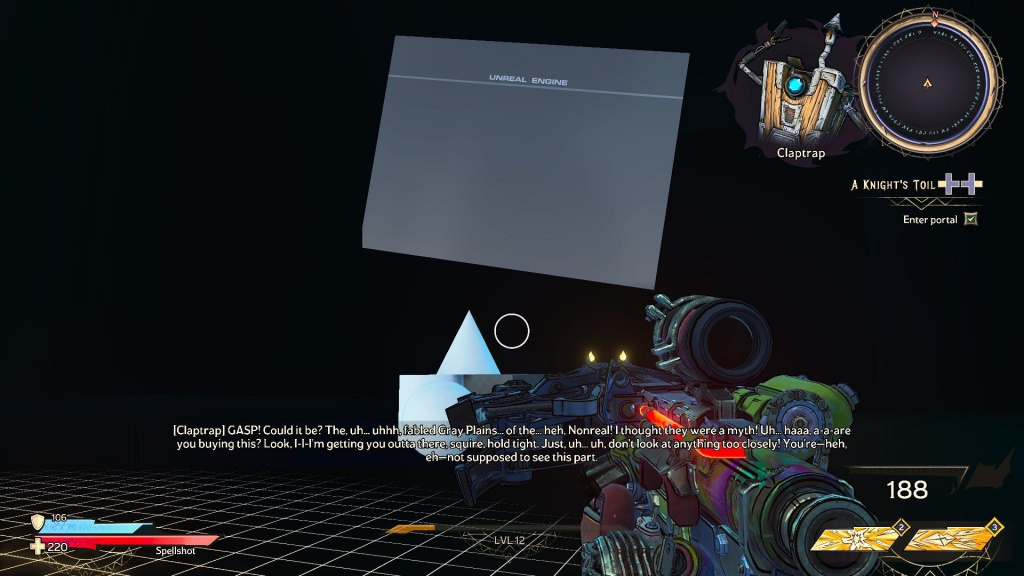 Completing this quest for Claptrap will reward you with a rare spell suited for the Spellshot class called "Holey Spell-Nade of Parting Clouds."
You will come across Claptrap again in the goblins infested Mount Cray, to which you gain access via the Overworld. You won't immediately get access to the Mount Cray region of the Overworld. To get there, you must complete a quest for a carpenter, who would then build you a rainbow bridge that would give you access to your required region in the Overworld.  
Once you're in Mount Craw, Claptrap is easy to find since he is marked on the map with an exclamatory mark. You will find him inside a small blacksmith shop where he will have another quest for you.
That concludes our guide on where to find Claptrap in Tiny Tina's Wonderlands. Make sure to check our dedicated Tiny Tina's Wonderlands section for more news, guides, and features.
Featured image courtesy of 2K.