Tiny Tina's Wonderlands is a Borderlands spinoff that ditches the latter's post-apocalyptic setting for a fantasy one. You begin your journey in the Wonderlands by choosing one of the game's six available classes.
Spore Warden is one of the classes in the game and is perhaps most suited for players who prefer ranged combat. Aside from wielding guns, the Spore Warden summons a magic bow and tornadoes while being backed by a strange mushroom companion.
Here is everything you need to know about the new Spore Warden class, from its two powerful Action Skills to its six-tiered passive skill tree.
Tiny Tina's Wonderlands - Spore Warden Action Skills
The Spore Warden class has two Action Skills: Barrage and Blizzard.
Barrage
This ability allows you to summon an Ethereal Bow that fires seven arrows and deals Ability Damage on impact. Arrows also ricochet twice between nearby enemies.
The Barrage ability has multiple charges, and an increase in Gun Damage is also applied to damage dealt by Barrage.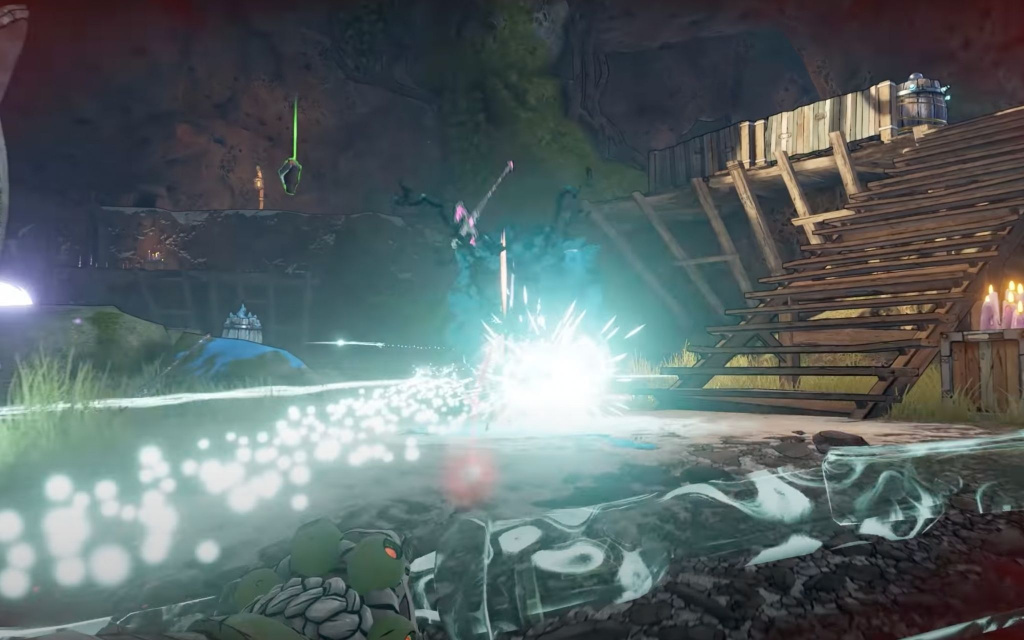 Blizzard
Blizzard allows you to create three Frost Cyclones for a duration that seek out nearby enemies and does Frost Ability Damage over a period.
Tiny Tina's Wonderlands - Mushroom Companion
Similarly to Clawbringer and Graveborn, Spore Warden has a companion that players can summon during combat. The Mushroom companion is capable of lunging towards enemies and dealing Poison Damage.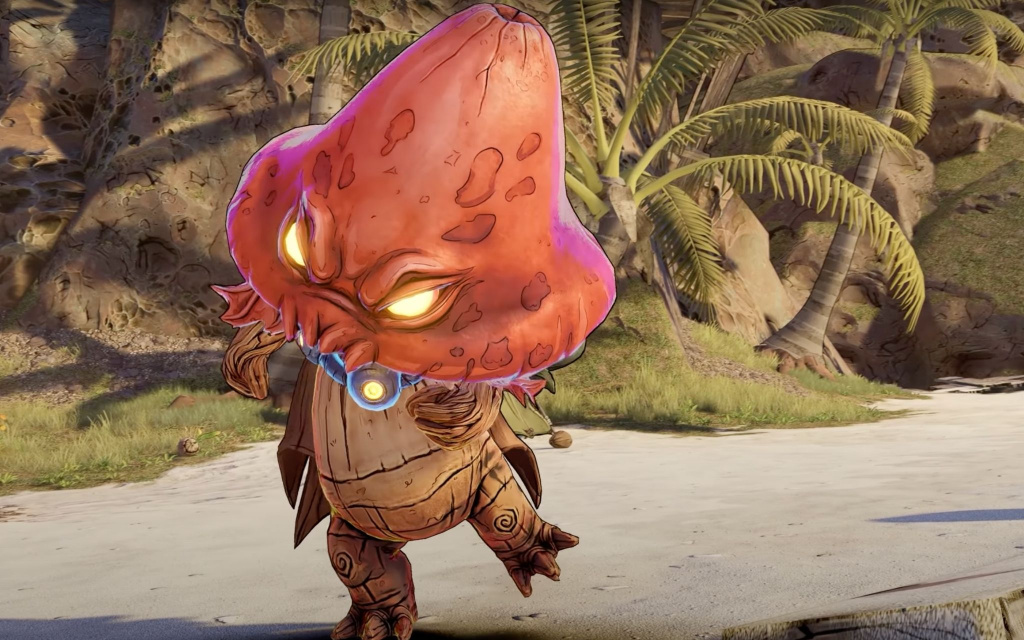 Your companion targets nearby enemies and does Poison Damage. Pinging an enemy causes your companion to lunge towards them.
Any increase in your character's damage also carries over to your companion.
Tiny Tina's Wonderlands - Spore Warden Skill Tree
The Spore Warden class has six skill tiers, each with several passive skills.
Tier 1
Bounty of the Hunt (5 points max)
Kill Skill: Increased Action Skill Cooldown Rate for a brief time.
Kindred Heart (5 points max)
Increased Companion Health.
Increased Companion Damage.
Increased Gun Damage.
Increased Gun Handling.
Tier 2
Increased Ability Damage.
Spore Cloud (1 point max)
Your Mushroom companion occasionally Taunts enemies and leave a Poison Cloud that deals damage over time.
Increased Gun Critical Hit Chance.
Increased Companion Critical Hit Chance.
Tier 3
Quiver of Holding (3 points max)
Increased Magazine Size.
Your currently equipped weapon regenerates ammo over time.
Medicinal Mushroom (1 point max)
When in Save Your Soul, your Mushroom Companion will try and revive you. If successful, both you and your companion deal increased damage for a duration.
Windrunner (3 points max)
Kill Skill: Increased Movement Speed and Fire Rate for a duration. You can stack this effect.
Tier 4
Thrill of the Hunt (3 points max)
Gun Critical Hits increases Companion Damage for a duration. This effect can stack up to 10 times.
Called Shot (3 points max)
Aiming down sights gives you an ever-increasing amount of Gun Damage and Damage Reduction.
Tier 5
Wrath of Nature (3 points max)
Dealing Ability Damage to an enemy increases its damage intake from all sources for a duration.
Gun Damage dealt to Critical Hit Areas is increased.
Tier 6
Play the Angles (1 point max)
Your Gun Critical Hits have a chance to Ricochet, thus dealing reduced Ability Damage to a nearby enemy. Furthermore, Ricocheted shots have a small chance to ricochet an additional time.
That's everything you need to know about the Spore Warden class in Tiny Tina's Wonderlands. Also, don't forget to check our dedicated Tiny Tina's Wonderlands section for more news, guides, or one of our featured articles listed below.
Featured image courtesy of 2K Games.