Tiny Tina's Wonderland has announced a collaboration with Epic Games Store and a crossover with Fortnite before its launch on 25th March. As a part of the crossover, Fortnite players will be able to get a bonus reward which is the Diamond Pony Glider. 
It is described on the official blog of Tiny Tina's Wonderland as "Your enemies will be dumbfounded (and extremely envious) whenever they see you soaring gracefully through the air with your Diamond Pony Glider." If you are a Fortnite player and want to grab Diamond Pony Glider, here's how you can get it. 
How to get Diamond Pony Glider in Fortnite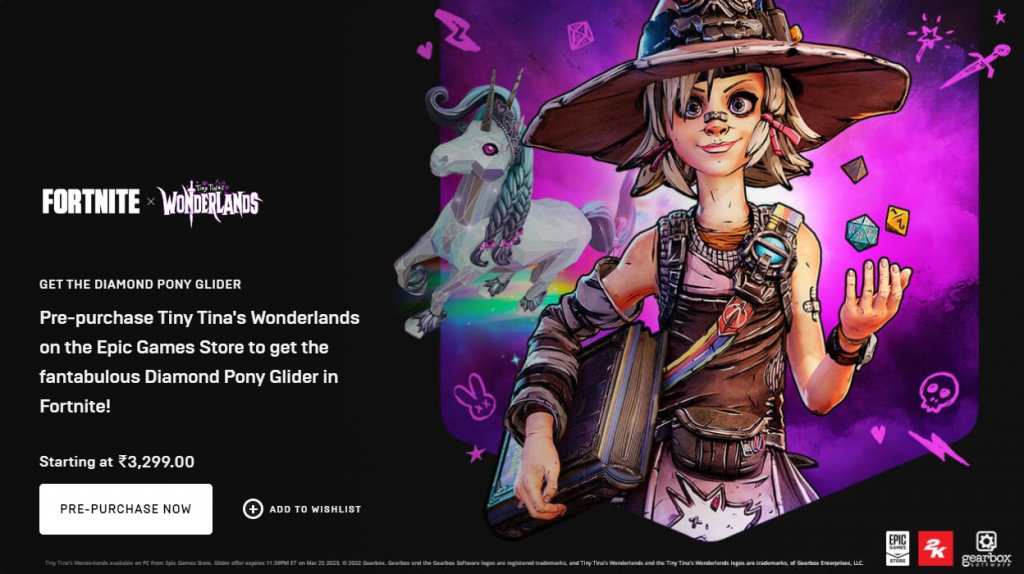 Getting the Diamond Pony Glider in Fortnite is quite an easy task, and all you have to do is buy Tiny Tina's Wonderlands Standard Edition or Chaotic Great Edition on Epic Games Store before 25th March 2023 (11:59 pm ET).
Roll out the rainbow carpet because the smartest, prettiest, perfectest ruler that ever lived: 👑QUEEN BUTT STALLION 👑 IS CONFIRMED FOR @FortniteGame!!!

get your 💎 DIAMOND PONY GLIDER 💎 with any version of #TinyTinasWonderlands on @EpicGames 👀https://t.co/2adF4dBjSUpic.twitter.com/u6CJNupy3b

— Tiny Tina's Wonderlands 🦄 (@PlayWonderlands) March 9, 2022
When you activate the Diamond Pony Glider in Fortnite, she will teleport to your side and will let you glide on her leaving a beautiful rainbow trail behind her. You will simply have to log into the Epic Games Store account after 24th March (7 pm ET), and the glider will automatically be added to your locker.
One thing that you should keep in mind is that this is a limited time bonus and will be available later in the Fortnite item shop for 1200 V-bucks from 1st April (8 pm ET) to 8th April (8 pm ET).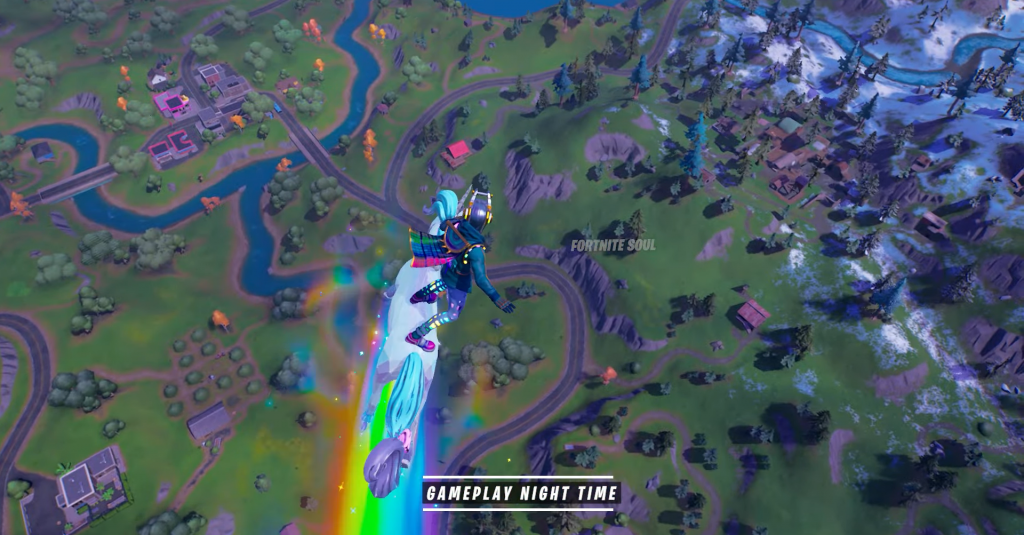 In addition to this, if you pre-purchase Tiny Tina's Wonderlands, you will also get Golden Hero Armor Pack for free as a bonus reward. 
Make sure to check out the rest of our dedicated Fortnite page for all the latest news, guides, weekly challenges, title updates, and much more.
Featured image courtesy of Epic Games/2K Games.