In Tiny Tina's Wonderlands, you will have to choose a class of your choice before starting your adventurous journey. There are a total of six classes in the game, including Brr-Zerker, Clawbringer, Graveborn, Spellshot, Spore Warden, and Stabbomancer. 
Each class comes with a different set of action and passive skills, and deciding which one you should go with can get tricky if you don't know everything about them. So, in this guide, we will provide the complete details about the Graveborn class, and you can check out the complete information of other classes in our Tiny Tina's Wonderlands section.
Tiny Tina's Wonderlands Graveborn class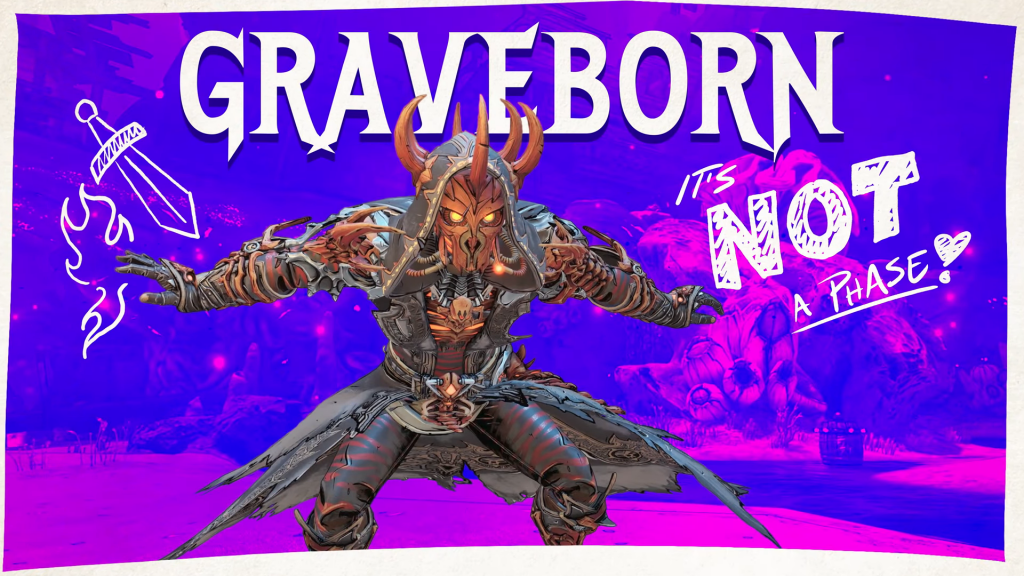 Graveborn class is an expert in using Kill Skills, Spells, and Dark Magic. In addition to this, they have Demi-Lich Companion on their side, and they are known to draw strength from the suffering of enemies.
When Graveborn casts a spell, the Demi-Lich will also cast a unique spell to trigger Kill Skills and summon hellish minions.
Graveborn companion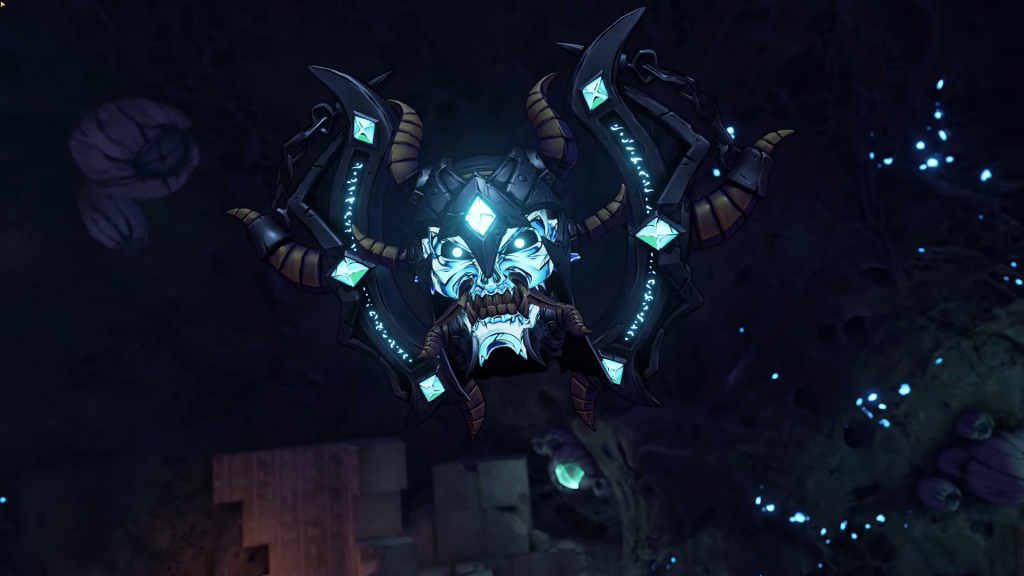 As mentioned above, if you pick Graveborn class, you will have a Demi-Lich companion that can deal Dark Magic damage to enemies at closer ranges. It will cast Hellish Blast whenever the Fatemaker casts a spell to create a projectile of the Spell's elemental type to damage the opponents.
If the damage of the Fatemaker gets increased, the same buff will be applicable to the companion's stats.
Graveborn Action Skills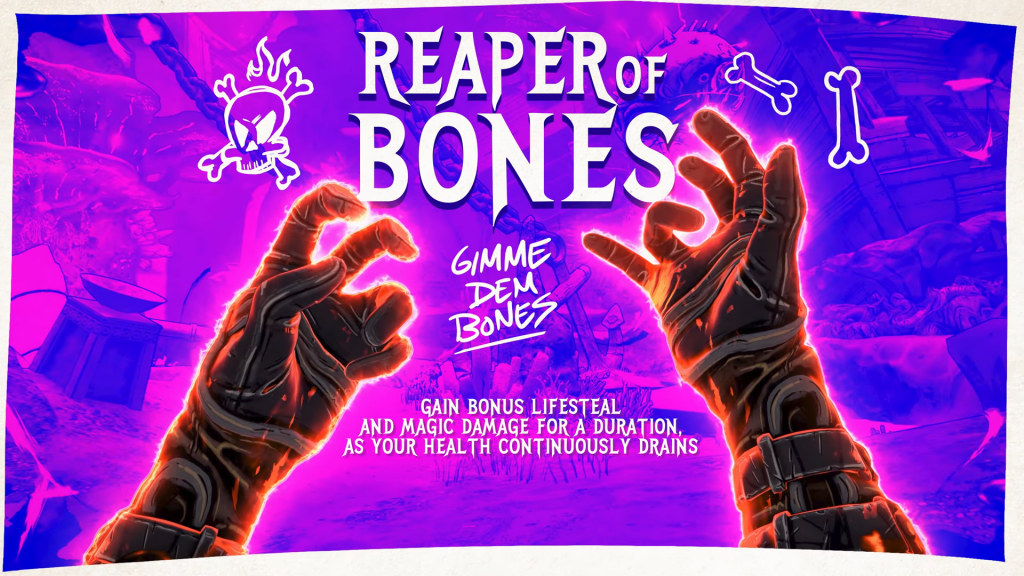 Graveborn class has two action skills, including Dire Sacrifice and Reaper of Bones, that are explained below.
Dire Sacrifice
Under this action skill, the Fatemaker will sacrifice some of their HP to deal Dark Magic damage and apply Dark Magic status effects to all enemies close to them. Dire Sacrifice deals bonus damage based on the amount of health sacrificed by the Fatemaker.
Reaper of Bones
Reaper of Bones will recover the full HP of the Fatemaker, and they will gain Leech Efficiency and deal Bonus Dark Magic Damage for a short period of time. However, the downside of this ability is that the Fatemaker will lose a high amount of health per second.
In the end, once the Fatemaker dies, they become invulnerable for a duration, i.e. they won't take any damage and will not die permanently. They will then restore some of their health to end Reaper of Bones.
Passive skills and skill tree
Here are all the passive skills Graveborn Fatemakers have on different tiers.
Tier 1
Mortal Vessel (5 points max)

Maximum health is increased.
Leech Efficiency is increased.

Essence Drain (5 points max)

Kill Skill: Spell Cooldown Rate is increased for a duration.

Faithful Thralls (3 points max)

Companion respawn rate is increased, and bonus damage will be dealt for each companion the Fatemaker has.
Tier 2
Sanguine Sacrament (3 points max)

Whenever the Fatemaker casts a Spell, they regenerate HP for a small period of time.

Dark Pact (5 points max)

Dark Magic Damage is increased.

Harvest (3 points max)

Kill Skill: Companions deal Bonus Dark Magic Damage for a fixed duration. This effect can stack.
Tier 3
Dread Covenant (1 point max)

A part of the damage the Fatemaker takes is to the Demi-Lich.
When the Fatemaker reaches 1 HP, they immediately restore health by sacrificing the Demi-Lich. This skill has a long cooldown.

Stain of the Soul (5 points max)

The Fatemaker's Spells deal bonus Dark Magic Damage.

Dark Hydra (3 points max)

Kill Skill: Chance to summon a Dark Hydra companion, dealing Dark Magic ability damage to nearby enemies for a certain period of time.
Tier 4
Ascension (3 points max)

Kill Skill: Maximum Health and Spell Damage are increased for a long. This effect can stack.

Punishment (1 point max)

When the Demi-Lich casts Hellish Blast, there is a chance it will be cast again after a brief delay.
Tier 5
Lord of Edges (1 point max)

The Fatemaker gains increased Damage Dealt and Damage Reduction as their Health decreases.

Blast Gasp (5 points max)

Whenever the Fatemaker deals Spell Damage, there is a chance to create an explosion to deal ability damage of the spell's elemental type to nearby enemies. The Elemental Explosion cannot critically hit.
Tier 6
Morhaim's Blessing (1 point max)

Casting a spell automatically activates all of the Fatemaker's kill skills.
You can have a look at Graveborn's class in the official video released by 2K Games on YouTube.
Featured image courtesy of 2K Games.