Tiny Tina's Wonderlands is an awesome new title offering many different ways to customize your character. From choosing the right armour, weapons, spells, or ring, players will constantly manage their inventories to equip new loot and get rid of the old items.
You equip the aforementioned items in their respective gear slots, with one of the final gear slots unlocked in Tiny Tina's Wonderlands used for equipping amulets. Different amulets provide different class-specific and elemental buffs, which makes them essential to make your perfect build, especially as you proceed towards the end-game. As such, here's our guide on how to unlock the amulet slot in Tiny Tina's Wonderlands.
Amulet slot in Tiny Tina's Wonderlands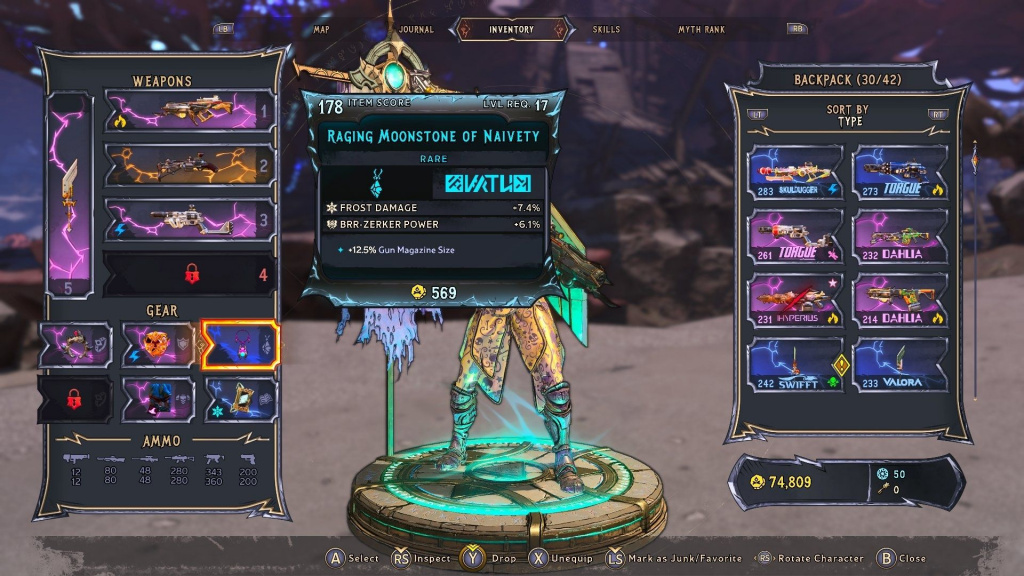 The amulet slot in Tiny Tina's Wonderlands will be unlocked midway through the main story, after finishing the fifth main quest called "Emotion of the Ocean." Just as you finish the quest, you will get a notification stating that the amulet slot has been unlocked.
You might have already hoarded up plenty of amulets, so look up your inventory and select the one whose stats suit your character the most. You can also buy rare and legendary amulets from the various vending machines at a good price. 
We recommend equipping the amulet that boosts the same elemental damage as the one your equipped weapon offers. For instance, we equipped the "Spriggan of Howling Skies" Assault Rifle that does 38 fire damage. To supplement fire elemental damage, we also equipped the "Infused Ruby of the Tactician" amulet that does +7.1% fire damage.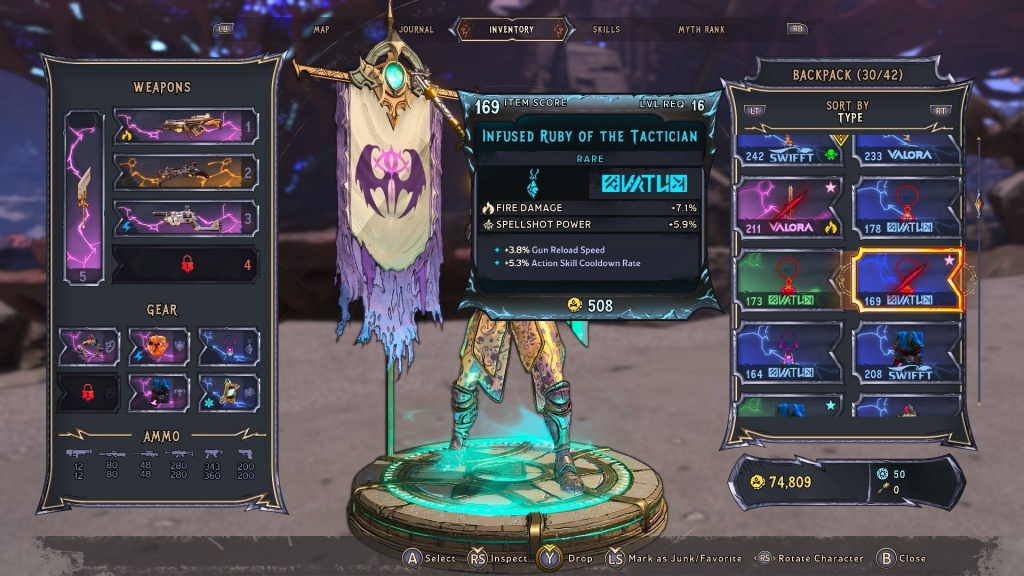 As mentioned before, it's essential to mix and match various gears to make your perfect build as it would prepare you for Tiny Tina's Wonderlands end game content called Chaos Chamber.
That's everything you need to know about how to unlock the amulet slot in Tiny Tina's Wonderlands. Make sure to check our dedicated Tiny Tina's Wonderlands section for more news, guides, and features.
Featured image courtesy of 2K Games.