In the early days of February, Iron Gate Studios released its brutal Viking survival title,
Valheim
. While the game didn't receive much hype leading up to its release, in the days that followed it went from another title in the survival genre to one of Steam's best-selling--and most played--games. 
Players were immediately captivated by the world, lore, exploration and sheer content the game has to offer. Moreover, fans were doubly impressed when they realized Valheim is still in Early Access, meaning the full game is far from fully realised.
Jumping forward to now, Valheim is only growing by the day and on the 21st February was just shy of 500,000 concurrent players while passing the 4 million sales mark. This was only the fifth time in Steam's history a game cracked 500,000 concurrent players. The open-world title is on a trajectory like nothing we've seen as of late, taking over the gaming world like few games ever have.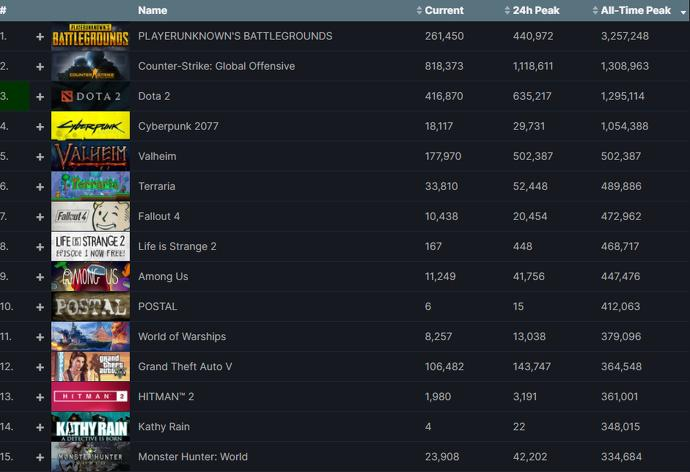 Valheim hit a maximum of 502,387 concurrent players in late February. (Picture: SteamCharts)
However, while its success is certainly worth celebrating, questions have arisen about the game's future. Survival titles have a history of sticking around for the long haul but can Valheim match the success of its predecessors or even surpass them in some ways? 
Valheim and its captivation of the gaming world 

(Picture: Iron Gate AB)
In terms of survival titles, few have managed to garner as many concurrent players as Valheim has. Moreover, none have done it a mere three weeks after its initial release. This is uncharted waters for a game of this nature but there are still some comparisons that can be made. 
The most obvious comparison would be Minecraft, which is still one of the most popular video games on the market. As of 2020, the cultural phenomenon has seen over 200 million sales and over 130 million users. To this day, it still ranks above most other titles on Twitch and YouTube. 
If Valheim wishes to truly succeed like its procedurally-generated counterpart, then it needs to chart a course similar to Minecraft's trajectory. Fortunately for Iron Gate Studios, Valheim is already on the right track and even surpassing Minecraft's first year. 
In 2011, Minecraft sold 4 million copies, which is the year it was first released. To compare, Valheim has already surpassed this figure just three weeks into its life. It's clear the demand is present for a more adult version of Minecraft. However, the big question isn't whether or not Valheim can beat Minecraft's numbers in the short run; it's the long run that counts. 
How far can Valheim go?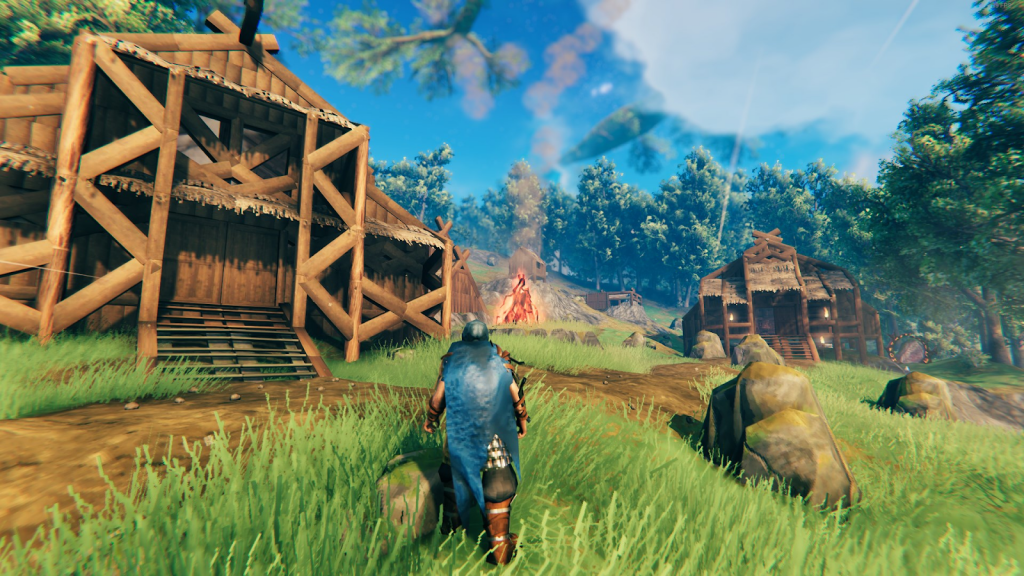 Iron Gate Studios seemingly has a rare gem on its hands. (Picture: Iron Gate AB)
At this point, it's impossible to know just how successful Valheim can be in the survival genre or in the video game market as a whole. Gaming is an extremely volatile industry that chews games and spits them out all within the course of a few months. 
However, Iron Gate Studios' open-world Viking title seems to have separated itself from this volatility. Fans are creating huge, mind-blowing projects using the in-game building system and players are continually coming back to fight the next boss or expand their base even more. For any game, the recipe for success is replayability and retention, two areas Valheim has exceeded in. 
While nothing can be for certain, it seems unlikely that much will deter Valheim from its current course. The developers haven't even released a single content update as of the time of writing. The game is still relatively unpolished with some optimization issues and other bugs currently present. However, none of this has stopped hundreds of thousands of players from logging on every day.
With a survival title, the content delivered post-launch isn't as important as it is for a multiplayer title. As long as there's a solid foundation with a recipe that players enjoy, longevity shouldn't be an issue. Pair this with plentiful content updates, which Iron Gate already has detailed, and there's little that should stop players from continuing to play. 
For the time being, Valheim should continue to see an influx of players and raise its player count on Steam on a daily basis. However, there's truly no telling how popular the title will get once Iron Gate starts working down its roadmap and releasing content updates. New biomes, creatures and resources await Valheim players in the coming weeks and months, so buckle in, because the Viking ride looks to be far from over.