BlizzCon is only three weeks away and the Arena World Championship is heating up. The 12 teams competing are locked in with games set to start Oct 29. Familiar names and faces will be attending this year's clash to become champions. Although, this year's BlizzCon's competition is looking fiercely unfamiliar as it heats up.
The European route
Method Black have been the kings of World of Warcraft Arena in recent months. They won the Summer Championships, qualifying to BlizzCon way before most other teams qualified. They rode that momentum into Battle for Azeroth, currently sat at the top of the European ladder. On the other hand, XRB to the Moon has risen in recent cups. In cup two and three respectively, they have taken the grand final and become EU's first team to qualify on circuit points. Reformed have also held a stable position as one of EU's top teams, playing that Jungle Cleave composition of Druid and Hunter, losing out to teams running the dominant Turbo Cleave of Arms Warrior and Enhancement Shaman. They qualified well in advance of BlizzCon through the Spring Finals Championship. Finally, out of nowhere has come Tempo Storm, who has slowly been climbing up the ladder. The new addition of Simon "Boetar" Heinks has seen their team exponentially grow to new heights, toppling EU giants Method Black several times. https://twitter.com/Tempo_Storm/status/1048311500111314952 Like other circuit point qualifiers, Making a Movie has been building their own momentum as they discover just how well they are performing in the meta. Each week, MaM push their prestige in the face of EU competition.
The American dream
Over in NA, one of the most successful rivalries in NA has been building throughout 2018. Method Orange and The Gosu Crew have had endless scraps to determine who rules North America. Each week, both teams topple each other and so the cycle of intense competition continues. Speaking to Method Orange's Ryan "Trill" Costello, he shared his thoughts on their war. "The 'rivalry' between us has been great fun over the course of this year and the ever-evolving matchup between us and them constantly leaves us thinking about what we need to do to gain the upper hand. If they lose, they always come back stronger and find a way to win. They're an incredible team and are always fun to play against." Similarly, The Gosu Crew's Carlos "Stergey" Correa shared his appreciation for their matchup. "The rivalry that has formed between Gosu Crew and Method Orange is amazing for the game, honestly," explained Stergey. "In almost every tournament it seems like our teams are destined to collide, and I think that is great for viewers. I'm sure everyone loves to see two powerhouse teams constantly battling it out for the top spot in NA. Method Orange is an exceptional team and as a competitor, it also puts us to the test every series we seem to play against each other." https://twitter.com/TheGosuCrew/status/1049061677289934849 The other entrant from North America heading to BlizzCon is Super Frogs. This team is like Reformed, Tempo and MaM in EU: a quiet team in comparison to their region's goliaths. Sitting comfortably in NA's top three, they throw some mean punches when they play the big dogs.
The power of Azerite
This year's World Champions will be crowned at BlizzCon, and players have only recently been introduced to Battle for Azeroth. Battle for Azeroth has seen huge gameplay changes that affect how the game is played. The introduction of Azerite traits enhance the power of classes in very specific areas or offer other utilities on the side. Some traits are designed to empower your offence, other traits are designed to bolster your defence. Some traits suit classes more than others, whereas some better the class to be more effective in PvP circumstances. Speaking to Method players, they believe that Azerite is an extremely important factor in this competition. Method's Réne "Swapxy" Pinkera simply says, "Azerite traits are the single most important factor outside gameplay. Picking the right traits can win you the game alone in certain situations." The power of Azerite traits will truly shine in those intense matches, and when teams pull out a class and trait combo that brings something new to professional WoW. This leads to question the current power in the PvP meta heading into BlizzCon. The PvP season is only one month old and the last cup showed us some new classes being trailed in competitive arena settings. Surprises may be in store when teams get to test new class and Azerite combos.
What to expect from BlizzCon this year
So, this leaves us with how we expect the tournament to go. Swapxy, Trill and Stergey round out who they believe will be heading to the Blizzcon finals – each agreeing that the four possibilities depending on how bracket progression works out will be both Method teams, XRB to the moon, or The Gosu Crew. Although, this year upsets are a big possibility. "Both EU and NA are extremely competitive this year," Swapxy explains. "All teams that made it to BlizzCon could win the tournament. Upsets are a big possibility since the PvP arena season only started 1 month ago."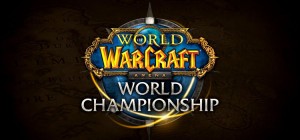 Stergey and Trill echo similar sentiments, as they believe that this year will be one of the most competitive championships yet. "I can say without a doubt that the competition this year is incredible, and it will be extremely difficult for each and every team," said Stergey. "This will probably be one of the most competitive years we have seen, if not the most competitive one," agreed Trill. "As the game evolves, players get better and figure more things out, and figure things out faster as well. This leads to high-level gameplay being seen even at the start of expansions, and I think you'll see plenty of talent on the stage this time around." Personally, I'd like to see Method Orange and Gosu Crew meet again for another great showdown. It is possible that they could meet deep into the upper bracket, with further chances to meet even deeper into the lower Bracket or finals. A meeting of this calibre deep in the tournament would be a great final stand for the feud of the year. Maybe Making a Movie, reformed or Tempo can shatter some dreams and go far into the tournament by eliminating one of the four top-predicted teams. Maybe even the APAC, Chinese, or LAM teams can surprise us all with their own gameplay styles. This year's BlizzCon has some serious magnitude behind with how everything this Autumn season has moulded from it. I for one look forward to this year's showdown and the surprises it brings.