The SVD Dragunov is a new semi-automatic sniper rifle introduced to Call of Duty: Mobile in the Season 10 "Shadows Return" patch update. The gun is listed on our A-tier list of sniper rifles for this season, thanks to its ability to take down enemies quickly with only two shots.
While it's perhaps not as powerful as the DLQ33, which is currently regarded as the strongest sniper rifle in the game, the SVD Dragunov can still do some serious damage. Beyond this, the SVD has exceptional range and accuracy and is only held back by its poor control. But don't let that deter you because this is easily ameliorated with the right attachments.
So, if you're looking to dominate enemies with the best, most overpowered loadout for the SVD Dragunov sniper rifle, then you've come to the right place. Here is our SVD sniper class setup at the start of COD Mobile Season 10.
Best SVD Dragunov Sniper loadout for COD Mobile Season 10
The following loadout was inspired by the YouTube channel "TheChattyPug" and intended to maximize the SVD's damage while balancing its control by equipping attachments to reduce recoil.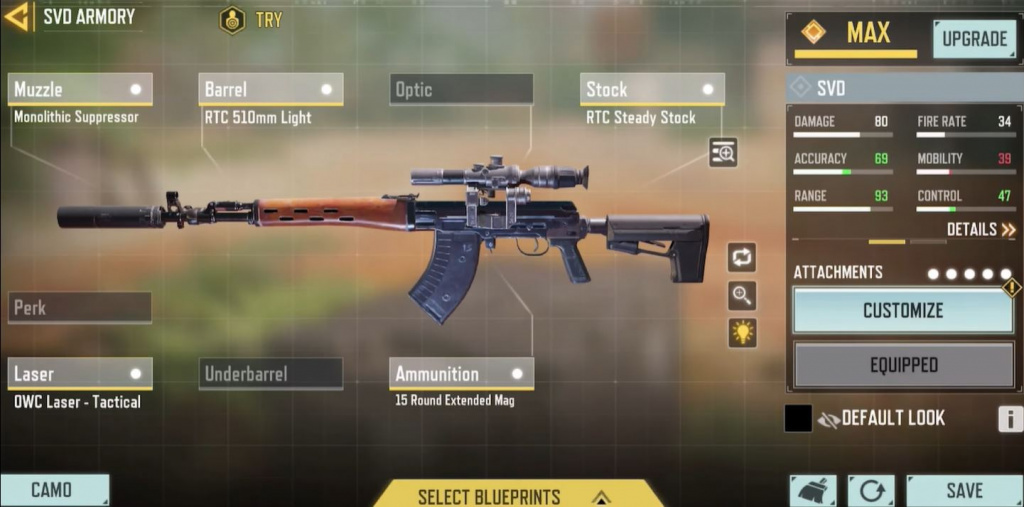 Muzzle: Monolithic Suppressor
Barrel: RTC 510mm Light
Stock: RTC Steady Stock
Laser: OWC Laser – Tactical
Ammunition: 15 Round Extended Mag
The first attachment to equip is the Monolithic Suppressor to conceal from enemies while firing and provide a 25% boost to damage range. While this will come at the cost of ADS time and affect lung refresher and aiming crosshair drift, we can compensate for this with the following attachment.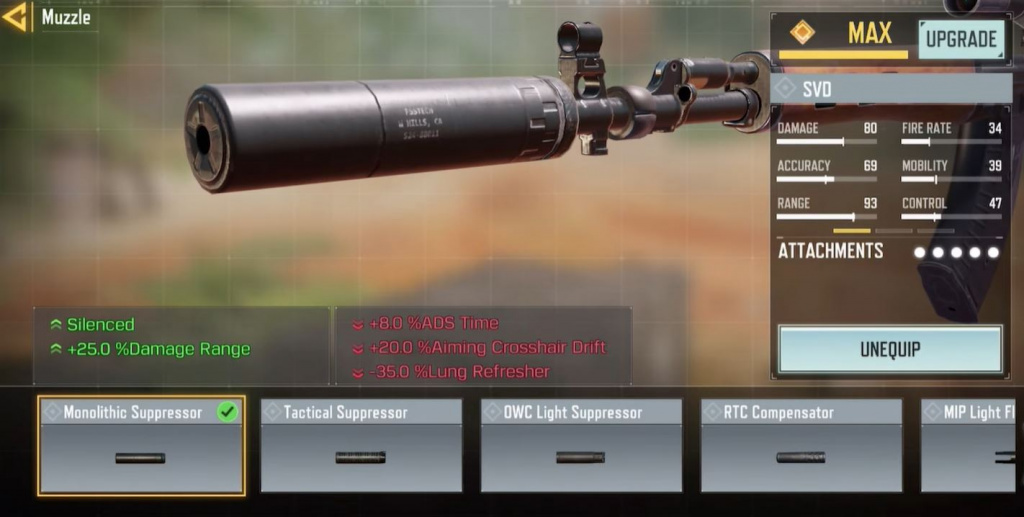 The RTC Steady Stock will help dampen the previous attachment's cons. This attachment will improve lung refresher by 60%, reduce aiming crosshair drift by 45%, reduce horizontal recoil by 25%, and finally, reduce hit flinch by 35%. However, equipping the RTC Steady Stock will come at the slight expense of ADS time and ADS movement speed.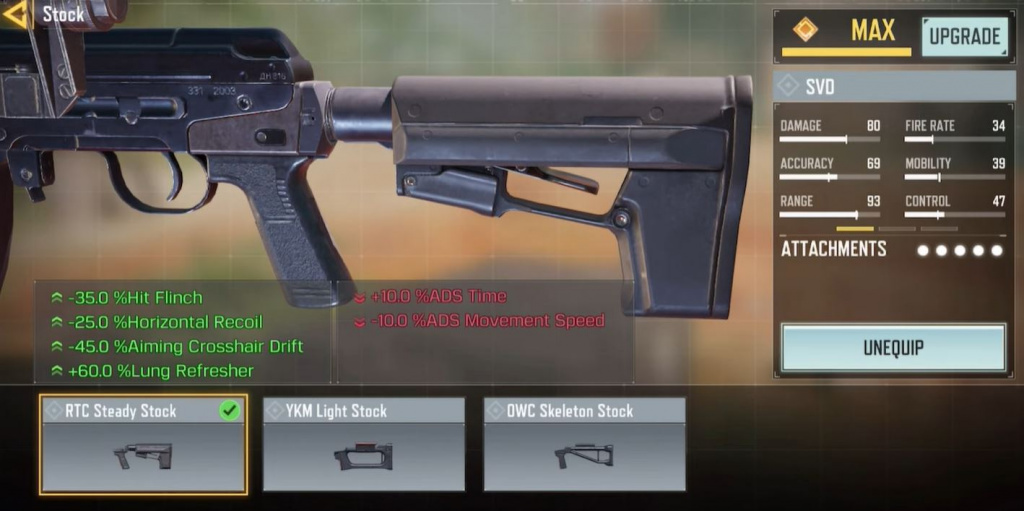 We can fix this with the RTC 510mm Light, which will improve ADS time and ADS movement speed by 7% and 5%, respectively, and provide a 5% boost to movement speed.
Next, we'll be using the OWC Laser Tactical for a further boost to ADS time and for a mild reduction to sprint to fire delay.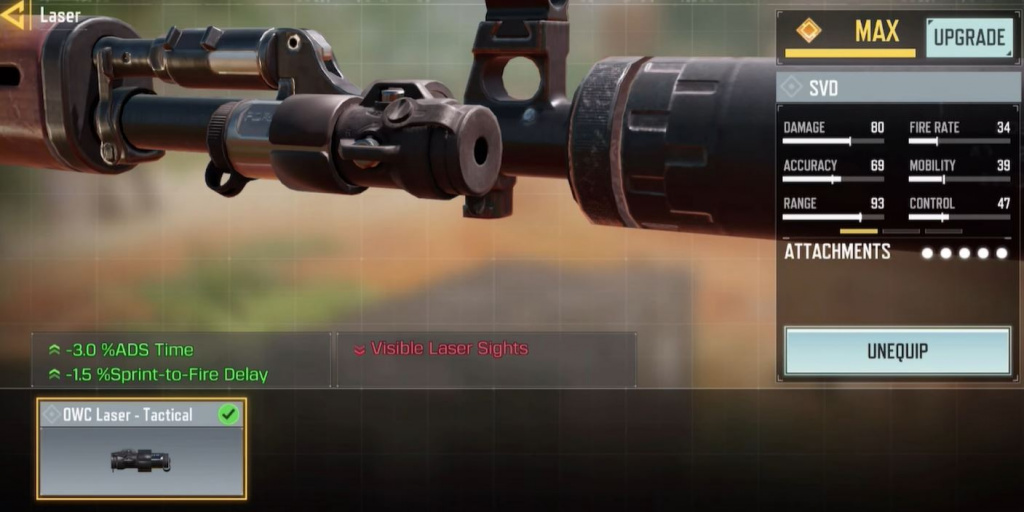 And then lastly, we'll wrap up with the 15 Rnd Extended Mag for some additional magazine capacity to take out as many enemies as possible.
And that completes our SVD Dragunov class setup at the start of COD Mobile Season 10! If you're curious to see this loadout in action, then be sure to check out the video embedded below.
Do you disagree with our loadout? Well, prepare yourself for further disappointment by checking out our Assault Rifle and Submachine Gun tier guides, ranking all weapons to use in COD Mobile Season 10, from best to worst.
Don't forget to check out our dedicated COD Mobile section, featuring all the news, guides, weapon tier lists, loadouts and more.
Featured image courtesy of Activision.