The latest season of
Call of Duty: Mobile Season 10
, entitled: "Shadow Returns", is here and features a slew of new content, including the new
Preload Shader
 feature, the 
Orbital Laser
 scorestreak, 
new weapons
, the return of the classic 
Vacant map
, and more. 
Yet again, players will be able to get their hands on a shiny new battle pass and unlock several exclusive epic rewards. The latest season also brings a menu of weapon balance changes expected to shake up the meta.
In total, eight weapons were buffed, including the MW11, Swordfish, Type 25, Man-O-War, R9-0, DL Q33, FHJ-18 and Thumper, while only two weapons were nerfed, namely the Shorty and MX9. In addition, the SMRS also received some minor changes, although these were negligible.
Given these changes, you're probably wondering which assault rifles are the strongest and most broken in COD Mobile Season 10. Well, we have the answer -- Let's have a look.
COD Mobile Season 10 Assault Rifle tier list
If you didn't know, assault rifles are all-purpose guns and are the most-used class in the game. Additionally, weapons can be tailored to various use cases depending on the attachments and loadout used.
Note: Our tier lists are not an exact science; however, we do strive to make our AR list as accurate as humanly possible.
Description of the tiers
S-Tier: Even without the perfect loadout, the S-Tier assault rifles in COD Mobile Season 10 are considered the best of the best. You can't go wrong.
A-Tier: With the right attachments and a great loadout that suits your playstyle, the A-Tier assault rifles can compete with the S-Tier.
B-Tier: These ARs can still pack a punch with the perfect loadout and should be considered average.
C-Tier: Weapons in this tier are only effective in specific situations or for particular playstyles. You will require the perfect loadout to get the job done.
D-Tier: The trash tier. You would be better off simply going for one of the other assault rifles on this list.
AR tier list
There's a total of 20 assault rifles in COD Mobile. However, in COD Mobile Season 10, only three assault rifles received balance changes, including the Swordfish, Type 25, Man-O-War.
Followingly, we have ranked all the assault rifles from best to worst, taking into consideration balance changes for both weapons and attachments, as well as the current meta.
S-tier ARs: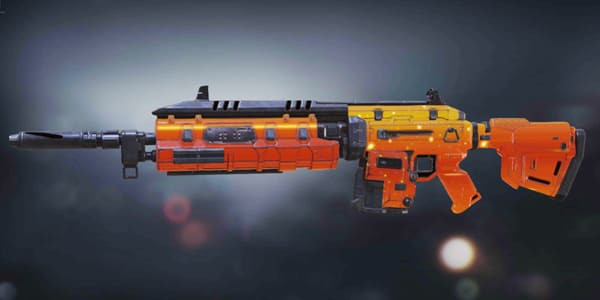 It's hard to believe that the Mann-O-War has maintained its position in the S-tier for this long, but following its latest buff, it's clear that it's here to stay. The Man-O-War is the strongest and most broken assault rifle at the start of COD Mobile, having received vertical recoil adjustment and a 5% reduction in ADS bullet spread.
This means that the Man-O-War will be easier to handle, with improved firing accuracy. But, of course, coupled with the Man-O-War's already impressive damage, recoil control and precision, the only thing missing is a loadout to make this gun a formidable force on the battlefield.
A-tier ARs: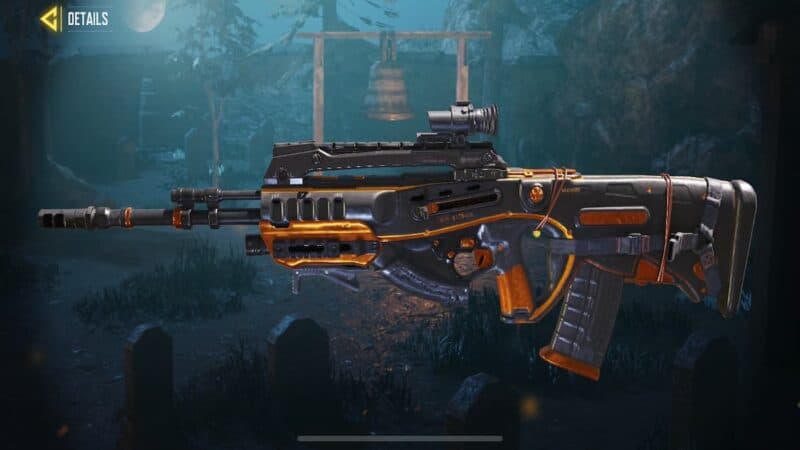 The Swordfish was introduced in COD Mobile Season 9 as a four-shot rifle and has proven to be an overpowered weapon with specific loadouts. Indeed, the Swordfish boasts comparable damage to the M13 or Man-O-War, however, landing all of the burst shots will shock both you and your enemies.
In the latest COD Mobile seasonal patch, the Swordfish also received a buff to the burst interval, increasing the default and expanded magazine capacities. Followingly, this change allows for greater flexibility in selecting attachments for a given loadout.
B-tier ARs: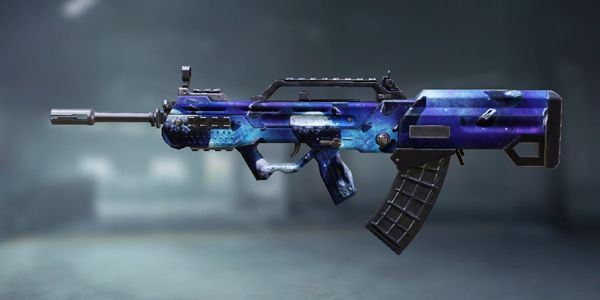 The Type 25 received a long list of buffs this season, which we feel was undoubtedly warranted. Among the changes were a reduction in horizontal and vertical recoil by 30% and 20%, respectively and a massive increase in fire rate, from 790 RPM to 857 RPM. Furthermore, the gun's damage to the abdomen was also increased slightly.
To put the cherry on top, the developers also buffed the Stopping Power Reload attachment, further improving the Type 25's recoil control and damage when equipped, without the reload time debuff. You'd be insane not to use this gun and attachment combination this season.
C-tier ARs:
Apart from the Type 25 promotion to the B-tier, there are no other changes to the guns listed in our C-tier this season.
D-tier ARs: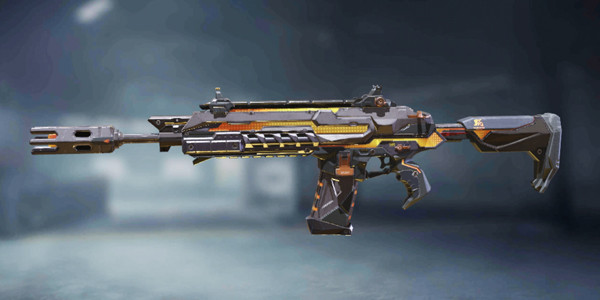 Our D-tier list also remains the same in COD Mobile Season 10.
That completes our list of the best Assault Rifles in COD Mobile Season 10, ranked from best to worst. If you disagree with our ranking, then unlucky for you -- we don't care.
Don't forget to check out our dedicated COD Mobile section, featuring all the news, guides, weapon tier lists, loadouts and more.
Featured image courtesy of Activision.