As the first CIS CS:GO RMR event of the season, giving teams from the region a shot at qualifying for the Stockholm Major, the EPIC League CIS Spring 2021 tournament was a massive deal for all 16 teams involved. While the tournament's grand final finished up over the past weekend, allegations of cheating have emerged against CS:GO squad Akuma, who finished in third place, earning 1,400 RMR points in the process. Here's what we know so far.
Akuma cheating at EPIC League?
The CS:GO community is up in arms, holding pitchforks and screaming "cheaters!" at Akuma right now. This relatively new stack of players, during the EPIC League CIS Spring 2021 RMR event, beat clear favourites Na'Vi and Virtus.pro 2-0 in the upper bracket, shocking fans across the globe.
That doesn't necessarily mean Akuma was cheating at EPIC League, and at the time of writing, no unrefutable evidence has emerged.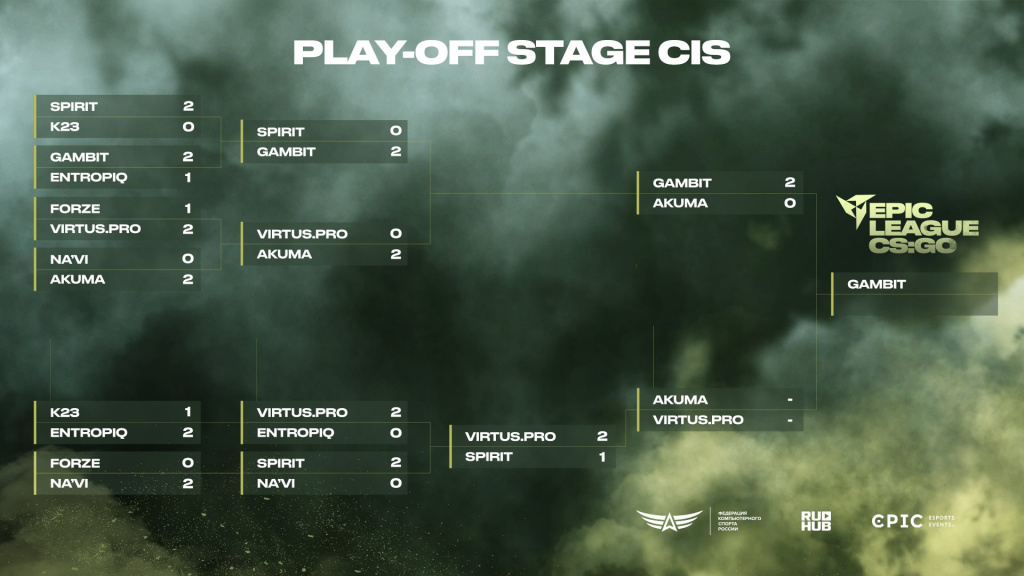 (Picture: EPIC League)
Akuma ended up losing against Virtus.pro, while Gambit took out Virtus.pro in the grand finals to claim the title and 1,600 RMR points.
Akuma has been accused of cheating using several techniques, from hardware-based radar hacks to the use of aimlocking. Here's the tricky part, Valve's Anti-Cheat was disabled for EPIC League CIS Spring 2021 matches.
There was also no TeamSpeak recordings, and there are no replays to go over. These are basic security measures that should be present in all big CS:GO tournaments and EPIC League CIS Spring 2021 was an all-important RMR event leading to the Stockholm Major.
Some of the moments of alleged cheating can be viewed in this video compilation.
While most of these incidents can be explained away with "good game sense" and all that, even more allegations have emerged in the early hours of 1st June 2021.
Twitter user Overdrive alleged that one of the tournament admins was communicating with Akuma.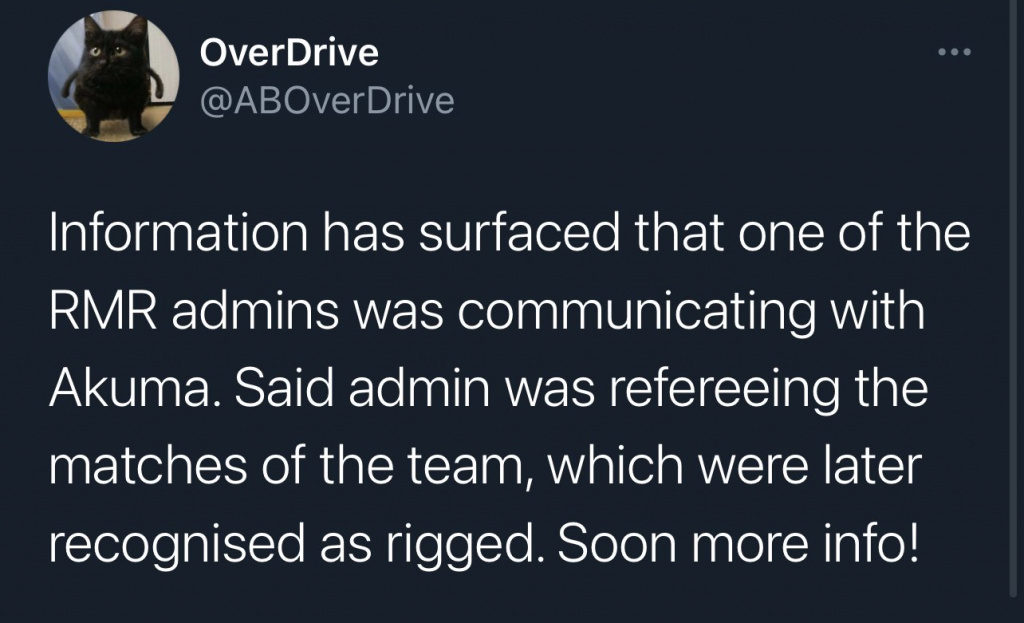 (Picture: Twitter)
Na'Vi's s1mple, the GOAT of CS:GO, took to Twitter in response to this allegation, stating: "I don't want to believe that Akuma (5 players from UA) could use someone's help. If this is true, then this is the maximum disrespect not only for the organizations but also for all the players of the RMR tournament."
It is important to note that this is a case of innocent until proven guilty. Neither Valve nor EPIC League has commented on the Akuma cheating allegations.
Despite some clips surfacing of alleged cheating, and various allegations being thrown around, CS:GO fans should wait for the official word before crucifying a team that just had a very good tournament performance.
This is a developing story and we will keep you updated if or when more information becomes available. 
Don't forget to check out our dedicated section for CS:GO tournament guides, news and articles about pro teams.