It's a good time to be a Destiny 2 fan! It would seem as though Bungie has steered the wheel in the right direction, as the game enjoys a resurgence in hype and excitement, amid constant updates and new expansion on the horizon.
Season of the Lost was released four weeks ago and has already received several updates, with plenty of new features, including new quests to complete, guns to collect, and a season pass to grind. Bungie has also finally revealed what fans can expect for the remaining months of what is dubbed "the lengthiest season in Destiny 2 history," slated to end in February next year.
Destiny 2 Season of the Lost roadmap
On the 14th of September, Bungie updated its Season of the Lost information page with a content roadmap for the upcoming months. This featured several key items, namely: new events and features coming to Destiny 2.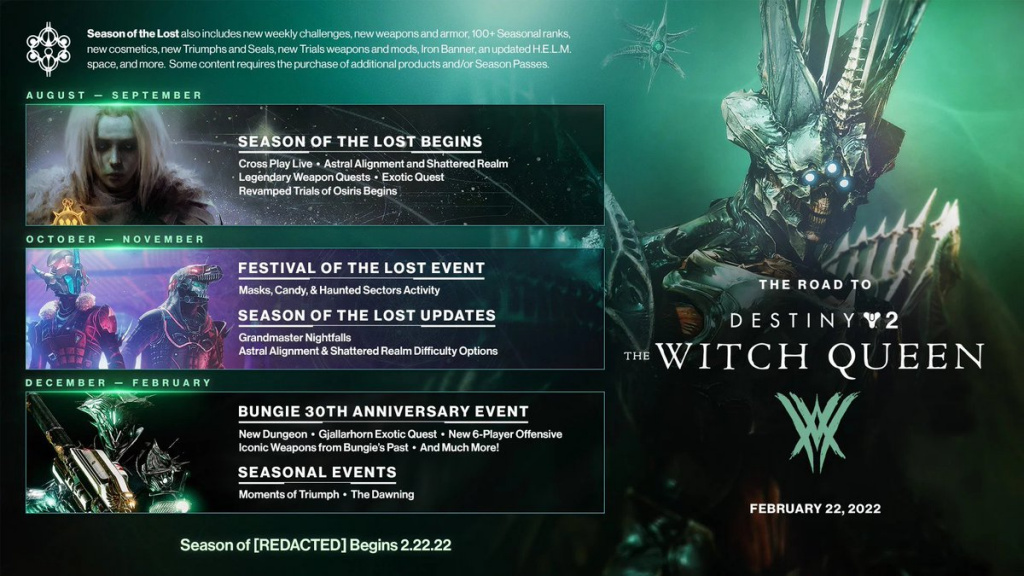 The initial portion highlighted all of the content and features available right now, including crossplay, a revamped Trials of Osiris debut, Ager's Scepter exotic quest, and more. This is following by more interesting tidbits, including the confirmation of multiple events during Season of the Lost, including:
Festival of the Lost
Moments of Triumph
The Dawning
The first event, entitled "Festival of the Lost" is scheduled to kick off between September and October 2021, which is just in time for the Halloween festivities. The latter two events, "Moments of Triumph" and "The Dawning" will both go live between December 2021 and February 2022.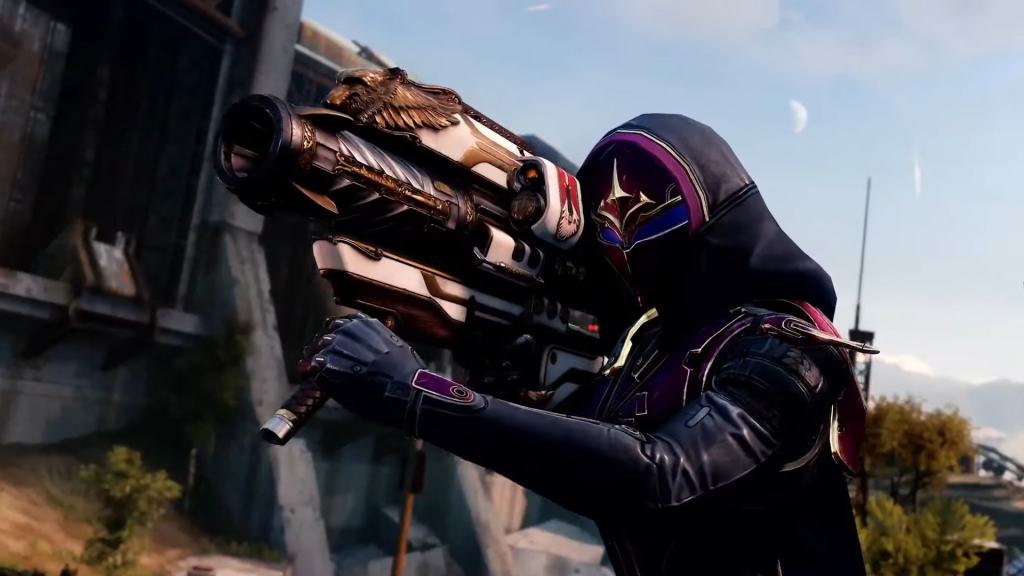 Helping to fill the second half of the season with content, the "Bungie 30th Anniversary event" that was announced previously, will take place in December this year. An exact date has yet to be confirmed at this time. The Anniversary event will feature a free event for every player, as well as a Dungeon and cosmetic rewards for players that purchase the Premium Pass.
Finally, Bungie confirmed that both Astral Alignment (the six-man seasonal activity) and Shattered Realm (the weekly Season of the Lost mission) will have difficulty options, starting in early October.
It is speculated that this drop may happen on the 5th of October, which is the same date that the Grandmaster Nightfalls will make its debut in Season of the Lost.
---
For more Destiny 2 news, be sure to check out our dedicated section or take a look at some of our Guides & Tutorials just below:
Weekly Updates - Destiny 2 Weekly Reset | Destiny 2 Weekly Challenges | Destiny 2 Xur Location This Week | Destiny 2 Trials of Osiris Map & Rewards This Week | Destiny 2 Lost Sector Rotation |
Upcoming Updates - Destiny 2 Season 19 Release Date | Destiny 2 The Dawning Event 2022| Destiny 2 Lightfall Release Date | Everything We Know About 'Destiny 2 The Final Shape'
Exotics, Catalyst & God Rolls - Alter of Reflection Catalyst Quest | Austringer God Roll | Calus Midi Tool God Roll | Dead Man's Tale God Roll | Fixed Odds God Roll | Hawkmoon God Roll | How To Get Come To Pass | How To Get Dawn Chorus | How To Get Omnioculus | How To Get Star-Eater Scales | Mechabre God Roll | Osteo Striga Catalyst | Riptide God Roll | Queens and Worms Quest
Game Guides - Destiny 2 Redeem Codes | How To Unlock All Subclasses | Memories of Ruin Puzzle Solution| Strikes Guide | Where To Farm Cabal | Where To Farm Fallen | Where To Farm Hive | Where To Farm Scorn | Where To Farm Vex | How To Get 100k Nightfall Score | 
Raid Guides - Master King's Fall Totem Challenge Explained |