Few new esports organisations have faced quite as much scrutiny or naysayers as British based Guild Esports has.
Launched in 2020, the David Beckham backed organisation faced criticism on two fronts. First, they listed themselves on the London Stock Exchange before fielding a team or player in any game, raising over 30 million in the process, on what - from the outside looking in - was nothing more than a glitzy brochure and the backing of a global superstar.
The second was the nature of the relationship with David Beckham. The freekick master is a household name the world over and the former Manchester United and Real Madrid player marries sporting success and entertainment like no other and is, for all intents and purposes, a perfect fit for Guild Esports.
However, one piece of information that changed the way David Beckham's involvement was seen was news that his "co-ownership" didn't involve him backing the team monetarily but conversely involved Guild, and those that have invested, essentially paying David Beckham the right to have him on the ownership team. 
The way the deal was set up left a sour taste in some mouths but those critics have had to bite their tongue as the growth, innovation, and leadership that Guild Esports have shown over the last year have made them an undeniable force in esports and they are only just getting started.
If you want to know more about Guild Esports, then you have come to the right place. This page will be continually updated with the latest moves and successes of the esport organisation as it looks to build on its early success.
Guild Esports: Teams
Guild Esports currently fields four teams in FIFA 21, Fortnite, Valorant, and Rocket League.
They also have a growing cadre of content creators across various games and platforms.
Their teams and players are exclusively based in Europe, with their Valorant team, for instance, all from Sweden.
Fortnite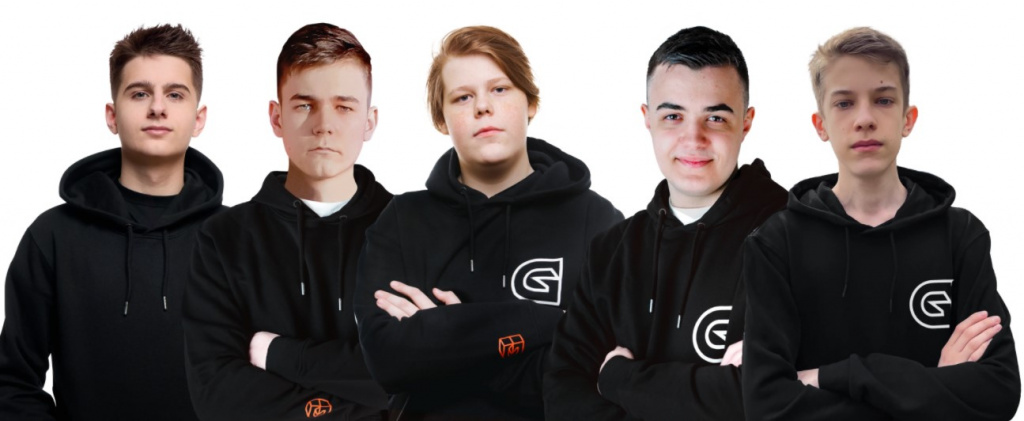 Guild's Fortnite roster. (Picture: Guild Esports)
Henrik "Hen" McLean
Tai "TaySon" Starčič
Nikolaj "Flikk" Frøslev
Anas "Anas" El-abd
Jannis "JannisZ" Matwin
Guild Esport's Fortnite roster is one of the most stacked in all the game. JannisZ and TaySon have both won two FNCS Championships - a feat few other players can claim to have accomplished.
Notable achievements
FNCS Chapter 2 Season 5 (winner - Hen and JannisZ)
FNCS Invitational: Chapter 2 Season 2 (winner - JannisZ)
FNCS Chapter 2 Season 4 (winner - TaySon)
FNCS Chapter 2 Season 3 (winner - TaySon)
FNCS Chapter 2 Season 5 (winner - Flikk and Anas)
Valorant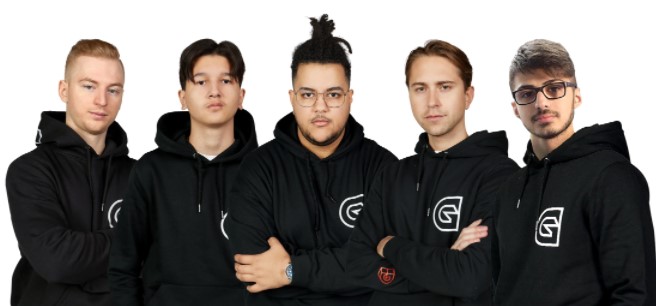 Guild's all-Swedish Valorant roster. (Picture: Guild Esports)
Malkolm "Bonkar" Rench
Leo "Leo" Jannesson
Yacine "Yacine" Laghmari
Saif "Sayf" Jibraeel
Also included in this picture is William "Draken" Sundin (second from the left), who recently departed the roster ahead of Stage 3 of the Valorant Champions Tour. Guild's Valorant team is considered one of the best in the region and they came close to making an appearance in the game's first international LAN, Masters - Reykjavík but missed out after losing to Turkish side Oxygen Esports.
Notable achievements
VCT 2021: Stage 2 Challengers 1 - (2nd place)
VCT 2021: Stage 1 Masters (3-4th place)
VCT 2021: Stage 2 Challengers Finals (5-6th place)
Total earnings: $47,318
Rocket League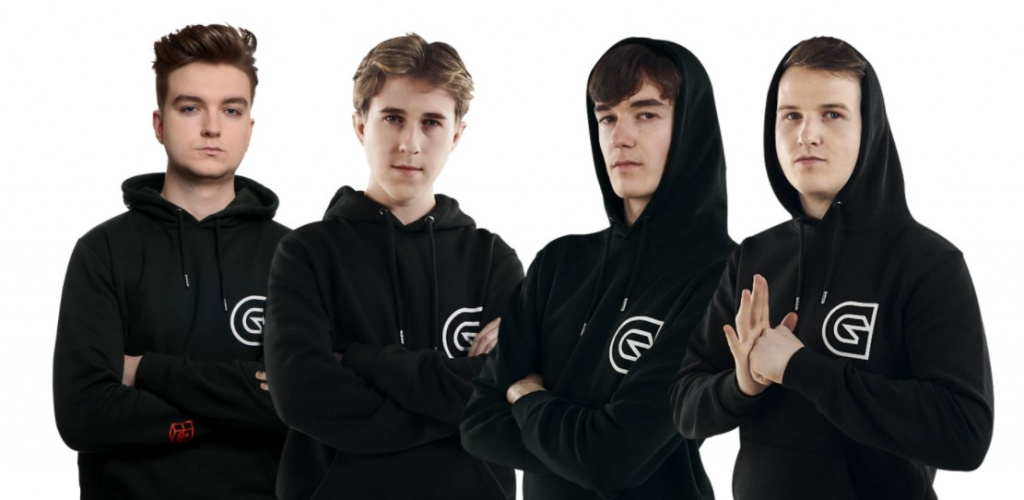 Guild's Rocket League roster is considered one of the best in the world. (Picture: Guild Esports)
Joseph "noly" Kidd
Thomas "ThO." Binkhorst
David "Deevo" Morrow
Mike "Gregan" Ellis (coach)
Guild Esport's Rocket League team is one of the most highly regarded in the game, featuring the outlandish skills of noly and ThO. backed up by the experience of former World Champion, David "Deevo" Morrow, who was signed to replace the controversial Kyle "Scrub Killa" Robertson.
They aren't just a team of promise either and are regular sights in the latter stages of European RLCS tournaments. They recently finished fifth in June's end-of-season European Championship, picking up $32k in the process.
Notable achievements
RLCS X Spring Regional Event 3 (winner)
RLCS X Spring Major (3-4th place)
RLCS X EU Championship (5th place)
Total earnings: $120,125
FIFA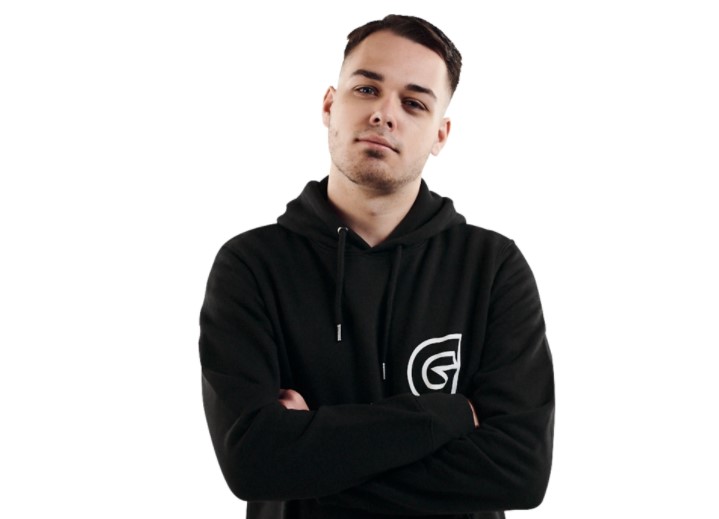 Germany's NRaseck is one of the most experienced players in the game. (Picture: Guild Esports)
Guild Esports was always going to have a presence in gaming's premier football game and in signing NRaseck they have done David Beckham proud, picking up a player who has been a fixture at three FIFA eWorld Cups.
One of the game's most recognisable players in the game, he has been playing at the highest level for five years his crowning achievement being his major win at FUT 20 Champions Cup Stage II which netted him $50k.
Notable achievements 
FUT 20 Champions Cup Stage II (winner)
eChampions League 2020 Invitational (3rd place)
Total earnings: $199,400
Creators
Every organisation has its fair share of content creators and Guild Esports is no different.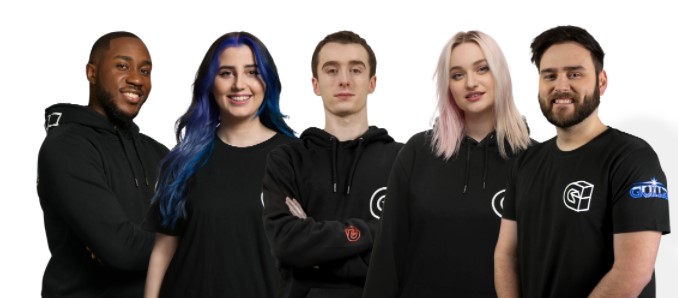 (Picture: Guild Esports)
TN25
Gee Nelly
Somarcus
Nihachu
Stevie White
Harrie
SnowMizy
Financials
Guild Esports are one of the few esport organisations in the world that are a publically traded company, meaning their ownership team, market capitalisation and baseline financials are all publically known.
For instance, whatever you make of the deal with David Beckham, we do know he has 24,573,529 ordinary shares or a 4.57% stake in the company.
Other investors include Toro Consulting LTD, Pioneer Media Holdings Inc, and Blue Star Capital PLC.
Guild Esports CEO is Carleton Curtis, who previously had roles at Activision Blizzard and Red Bull, the former where he was responsible for the global strategy and vision of the Overwatch League, Call of Duty League and Major League Gaming.
Deals / sponsorships
Guild Esports has three partnerships, with the most recent being a deal with Samsung and their Odyssey displays.
HyperX (official peripherals partner)
Samsung Odyssey (official display partner)
Extra info
Guild Esports are looking to pioneer a 'Premier League' inspired esports academy system quite unlike anything that has been done before. 
Promising to take players -- of all levels -- the academy aims to teach players core game and life skills with pathways to professional contracts for the most talented.
The academy runs on a subscription model, running training camps, tournaments and expert guidance.
The org has dropped several apparent collections the most recent being the 'Core' collection, with fans now able to pre-order the Patch 0.2.1.