SK Gaming, the German esports organisation, signed the Aether roster and is now Rocket League Esports bound.
The announcement was made on 14th May after several days of teasers full of engines and zooming car sounds.
Aether composed of Maurice "Yukeo" Weihs, Damian "Tox" Schäfer, Dylan "eekso" Pickering and coach Nicolai "Snaski" Vistesen Andersen will play under the SK Gaming banner effective immediately.
The acquisition comes just in time before the RLCS X Spring Major kicks off in Europe on 15th May. The Major will be the only RLCS X tournament SK Gaming will play in this season, falling short of Championships qualification.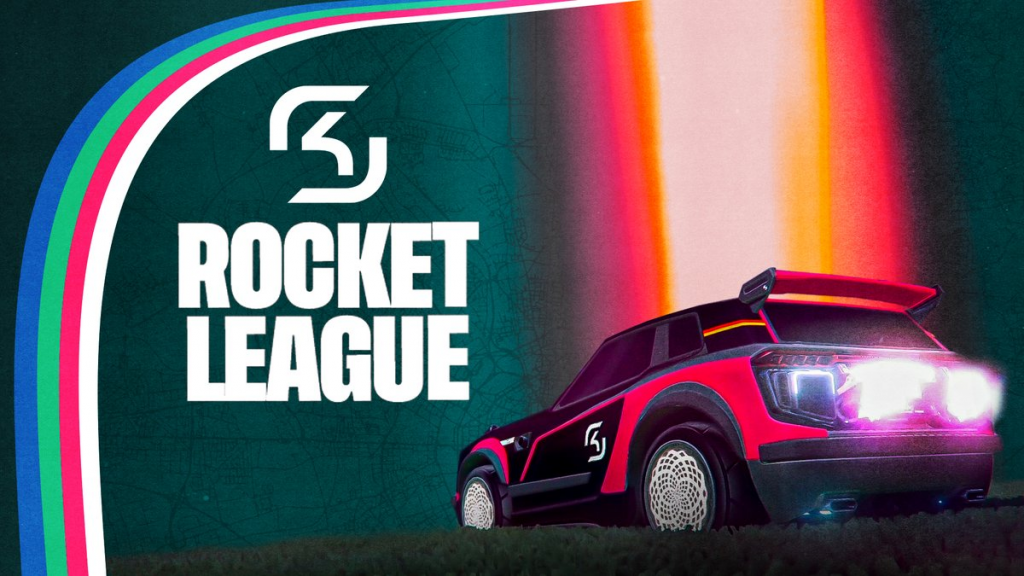 (Picture: @SKGaming/Twitter)
Aether came together in March 2021 after all three starting players were benched and kicked out of their respective teams.
Their latest results since then led the trio to an org signing, placing top eight and second place in the first and third Spring regionals respectively.
With only these two results, they managed to walk away with $20,000 in prize pool earnings, catching the eye of the German org.
This will not be SK Gaming's RLEsports debut, however, as they were part of the scene way back in 2015 picking up the Complain squad who had Joni "JZR" Humaloja playing at the time, current NRG content creator.
While German Amigos teased the signing for themselves (and we were all easily fooled), we will have to wait until after the group stage to see if they can go toe to toe against the new kids on the block, SK Gaming.

For more Rocket League news, content and giveaways, make sure to follow us at @fastkickoff on Twitter!