The sandbox survival title Valheim has taken the world by storm and over four million players have already purchased the Early Access title. Valheim features procedurally generated worlds filled with different biomes, boss locations, and resources to find. If you want to uncover the full map for your current world, or even find the best Valheim World Seeds for you, then you will need a handy tool.
Valheim World Generator
One of the great aspects of Valheim is exploration, as you find different locations, fight bosses, harvest resources, craft equipment and build a base.
However, if you are in your 3rd or 4th world, you might just want to find the best World Seed for your needs.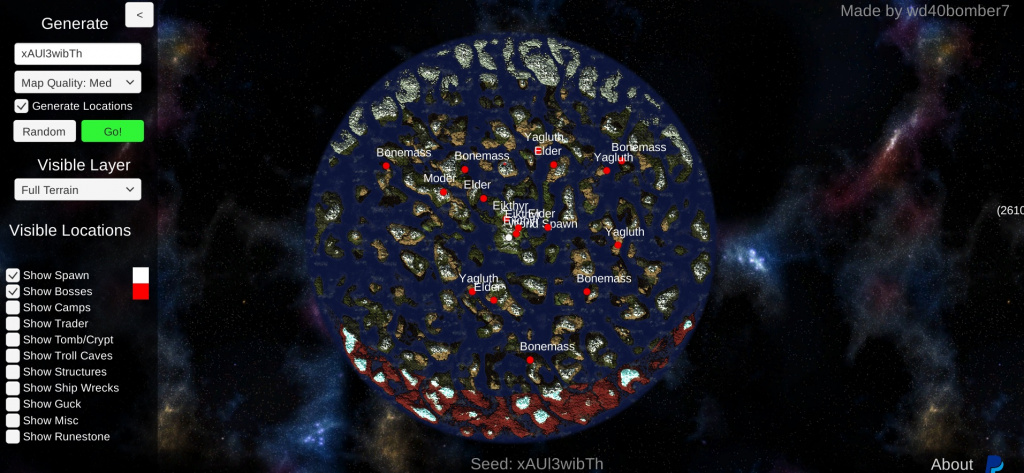 (Picture: wd40bomber7)
That's where an Online World Generator for Valheim comes into play. It was created by Reddit user wd40bomber7, and with it, you can uncover the map of your current world, or even generate World Seeds until you find the best one possible. 
While the tool isn't perfect yet, and the creator is still working out some kinks, it does work well enough to allow you to see boss locations, traders, shipwrecks, your spawn location, runes, and more.
It is important to note that, at the time of writing, this online world generator does not work for mobile devices.
Best Valheim World Seeds: How to find
To find the best Valheim World Seeds out there, you can use the Valheim World Generator via your browser by simply heading to this link.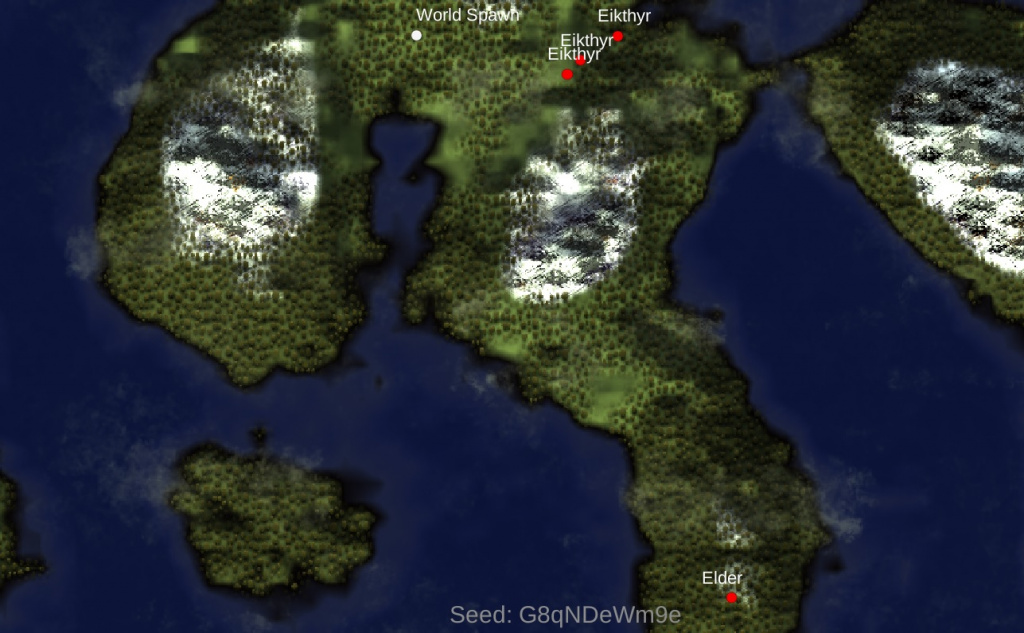 A decent spawn (Picture: wd40bomber7)
All you need to do then to find the best possible Valheim World Seed for you is follow the simple steps below:
Open the Valheim World Generator and wait for it to load out fully.
Click on Random and wait for the results.
Continue choosing "Random" to generate new Valheim World Seeds.
Tick all the boxes you would like to see, such as spawn location or boss spawns.
When you find the perfect Valheim World Seed for you, copy it.
Head into your game and create a new world using the seed you've found.
Enjoy the best Valheim World Seed for you.
With this tool, you can also add your current Valheim World Seed to see where the boss spawn locations are, as well as several other things such as trolls, runes, dungeons and more.
We don't recommend using this in your first world, as exploration is part of the fun. Some players will find this tool extremely handy, especially if they have a specific plan and just want to the best Valheim World Seed for their purposes.