Consuming World of Warcraft content has never been more popular. Plenty of Youtubers pump out content, whether it is lore, gameplay or speculation. Over on Twitch, popular streamers get high viewers consistently when they engage with various aspects of the game. But as an esport, WoW needs a lot more growth before it can challenge other titles. For context, the launch of Battle for Azeroth has seen so many more viewers flock to its Twitch section. A recent infographic on the World of Warcraft subreddit shows just how much interest there is in WoW content consumption compared to Legion's launch.
Of course, many of these people came to watch their favourite WoW streamers talk about the expansion, what they were enjoying at the start, what they didn't like and more. Returning legends like Byron 'Reckful' Bernstein re-engaged with the PvP community and Michael 'Shroud' Grzesiek brought viewers from his other games. But as you can see, the viewers fell off. I can imagine if that chart gets updated further, we will see another sharp drop. Battle for Azeroth has seen large amounts of criticism and complaints from Twitch streamers, Youtubers and the press, and many players have already quit the game out of frustration, with undoubtedly more set to follow. Despite the doom and gloom, there have been some great achievements in the competitive scene for World of Warcraft.
Raids
Method is the most successful raiding guild in the history of the game. They have the most World First achievements at the hardest raiding difficulty. This year, Method tried something totally new. Guild founder Scott 'Sco' McMillan played at the Red Bull Gaming Sphere in London alongside guildmates Robbin 'Cayna', NacroLies, and Mike 'Gingi' Djeb. They live-streamed their entire Mythic race. A gruelling 8 days of challenges, with great rewards at the end. All looked bleak for Method as they failed to kill G'huun before the North American server reset. Over in NA, Limit tied them on bosses and was ready to kill G'huun the day after the weekly reset. However, Limit did not manage to achieve a World First on the Tuesday night. Instead, Method faced their EU reset on Wednesday and carved their way to G'huun again, with ease this time. It took an extra few hours after they beat Mythrax, but Method got the World First achievement. The moment that we knew the kill was on the horizon was magical. It was something that no other competitive stream has offered before. You see, Mythic racing is not an aspect of the game that has ever been this transparent. The World First race is something an extremely small percentage of the player base will ever experience. Being able to load a stream and see a live perspective of it all unfold is frankly unique. It felt ever so sweet watching Method beat a challenging boss and earn World First. Most players will have dabbled in some form of raid content, whether that's raid finder, or runs on various difficulties. Pretty much every player can associate with that experience of downing a hard-fought boss. In their own way, they will appreciate the significance of that achievement. With any expansion in WoW, the player-base interest drops and picks back up when the new raid comes out. If Method and Red Bull can make this experience again, we will have another great week of this unique viewing experience.
Keystones
Late last year, the first ever Mythic+ Global Invitationals took place, where teams push dungeons with attached difficulties to them. Rather than just pushing dungeons for loot, teams competed against each other to be the first team to beat the same dungeon on the same difficulty. The inaugural tournament had quite a surprising turnout of interest, with an enjoyable viewing experience to support it. It was so successful it had a season 2 earlier this year. The use of the WoW armoury addon on stream made it easier to understand what build players ran on their characters. This made it easy to understand as we could easily read what's going on. This November, BlizzCon will have a small tournament for Mythic+ dungeon runs. The details of this tournament have not yet been announced. This enigma of a tournament will be a great stepping stone for establishing PvE esports within the BFA expansion. We will see exactly how great dungeon design will bolster competitive keystone running, where we can see their viability for seasonal tournaments. If done correctly, we should be in for an entertaining year of competitive dungeon runs, both off and on stage, as teams look to take World First keystone difficulty levels and win trophies.
Arena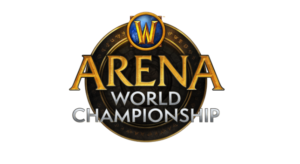 The Arena scene isn't this Goliath that it once was. In 2010, MLG pulled the plug on its WoW Arena competition, relegating WoW arena to an exclusive Blizzard tournament. Since then WoW Arena has been a side project for Blizzard, with the likes of Starcraft 2 and Overwatch being their main esport projects. Although, this year's BlizzCon as a real chance to rejuvenate Arena interest. As stated earlier, many PvPers have taken interest in the game. Several content creators say PvP is one of the least frustrating aspects of the game amidst the game's negative feedback. In a recent article, we explored why BlizzCon is set to be a massive tournament for both EU and NA. In EU, the competition is closely stacked, with teams beating each other weekly in the Fall cups; Over in NA, Method Orange and The Gosu Crew have been pulling in 40k current viewers when they lock horns in their intense rivalry. Given the current trajectory of arena talent, rivalries and the excitement building, this should breathe life and retain interest from a spectatorship never seen in WoW's history. If BlizzCon can capture the greatness that should explode on stage, we may see WoW's PvP scene rise once again. Now is the time to capture that luxury of renewed interest created from the launch of the expansion. Given that Twitch is the go-to esports platform for many people, we may see great retention of that audience.
---
Check out our video below, where we dive deep into the lore of the Dragon Aspects in World of Warcraft, discussing all the leaders, their history, and some family drama!
For more World of Warcraft news, be sure to check out our dedicated section or some of our WoW Guides & Tutorials below:
Dragonflight Guides - Primal Storms Event| Content Roadmap| Play On Steam Deck| Raid Schedule| Dracthyr Evoker Class| Dragon Isles Zones| Max Level & Progression Path| Crafting Orders| Dragonriding| Editions & Bonuses|Dracthyr Evoker|Twitch Drops & Rewards|Maintenance Schedule US & EU|Check Server Status|Performance & Stuttering Fix|DPS Tier List|Mythic+ Affix Rotation Season 1|Reset Talents | Transfer Aborted & World Down Issues | Tangled Dreamweaver Mount | Stuck on Loading Screen Error Fix | Vault of the Incarnates Loot | Wrathion or Sabellian? | 
Dragonflight Tier Lists - Best DPS Class & Build | Best Healer Class & Build | Best Tank Class & Build
Dungeon Guides - Nokhud Offensive | Neltharus | The Azure Vault | Brackenhide Hollow | Ruby Life Pools | 
WotLK Classic Guides - Best Death Knight Builds| Retribution Paladin PVE| Herbalism Leveling| PvE Beast Mastery Hunter DPS| Shadows of Doom| Cold Weather Flying| Fire Mage PvE| Flying Carpet 
Holiday Events - Hallow's End| Feast of Winter Veil  
Featured image courtesy of Blizzard.