The total prize pool of Dota 2's The International competition currently sits at $18.5 million, and that's a great number. The largest of any eSports competition ever, in fact. It's fantastic for the fans whose purchases help fund the prize, for the players who will win a portion of that significant cash total and for the headlines - big numbers always equals bigger headlines. At the risk of sounding miserly, though, such a huge sum could have a detriment on the industry as a whole as it continues to expand. It's great news for the biggest and the best eSports teams that can afford to make it that far into The International since they don't even need to come in first to get ahold of a very significant lump of cash. And that huge payoff for the few elite at the top will be a dream for the amateurs looking to break into competitive Dota 2, much like an eleven-year-old booting a football down at the local park dreams of playing for a top Premiership Football team. That's all a positive force for good, of course. Indisputably.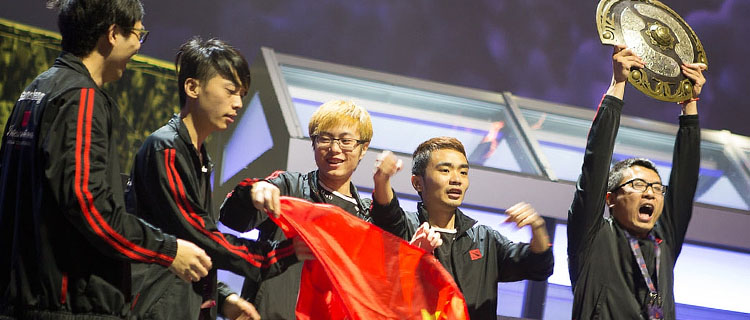 Yet it's restrictive, too. With prize pools this large - the nearest at Valve's own Dota 2 Majors with $3 million, Halo World Championships at $2.5 million, ELeague's first season coughing up $1.4 million and myriad Call Of Duty, CS:GO and even Smite events giving out $1 million. And while these may well be exceptions, they're necessary evils. If publishers and event organisations want their tournaments to draw in the viewership it needs to succeed, it needs to draw in the biggest and the best players. Halo is a perfect example. As an eSport it's been ticking along nicely for years, but in the modern climate it isn't managing to compete with Dota 2, League Of Legends, CS:GO and even Call Of Duty. It's viewership is significantly lower. It's clear to see Microsoft's recent interest in eSports with Halo then, since now The World Championships is offering $2.5 million, and yet before that the most a Halo competition gave out was $300,000. Significant for the players, sure, but compare that to Dota 2's $18.5 or even CS:GO's more regular $1 million prize pool competitions and it can be easy to see why many will think the grass is greener elsewhere. But by injecting such a large amount into Halo, Microsoft has suddenly turned Halo eSports into something of value, of worth. Players and teams are drawn to the big prizes like flies to a honeypot. That means those that can't afford to offer up the big prize funds will struggle to gain any kind of notoriety in the eSports scene. Upcoming games like Rising Thunder, Atlas Reactor or Gigantic will suffer at building an audience without significant investment for prizes.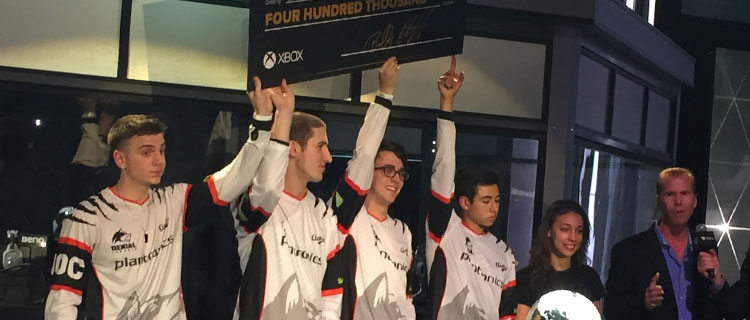 Heck, even Heroes Of The Storm is being criticised because of its low interaction from both eSports teams and viewers. For reference, HOTS manages a couple of Dreamhack events doling out $500,000, which was true of Blizzard's own finals until this year where it has bumped the total up to $1,000,000. StarCraft 2 survives simply because of the diehard fanbase, but even then the Premier events rarely push over $150,000 in funds. And given the choice for a young, up-and-coming talent, where would they be better spending their time practising? The high value prizes of Dota 2 and League Of Legends are going to be far more tempting than focusing on StarCraft 2. Or any other lesser game, for that matter. The only reason Overwatch has maintained such a wide interest in eSports so far is simply because the world wished it to be a successful competitive title, and so already we've seen ELeague and FACEIT partner to create a $300,000 tournament. You can count on this, though: if Overwatch doesn't get more significant tournaments - and a greater financial backing from Blizzard - then we'll likely see it fall from prevalence as more and more teams drop their Overwatch squads. To maintain sustainability the biggest eSports teams need to spend their time (and money) wisely, and the bigger the stakes the bigger the percentage of the winnings - even if they come in second, third or even fourth. If there's one thing that's true about eSports it's that it's not entirely about the money, at least at a lower level. A competitive scene can build up around the most unlikeliest of games, and once it's there that's when money can start to be involved.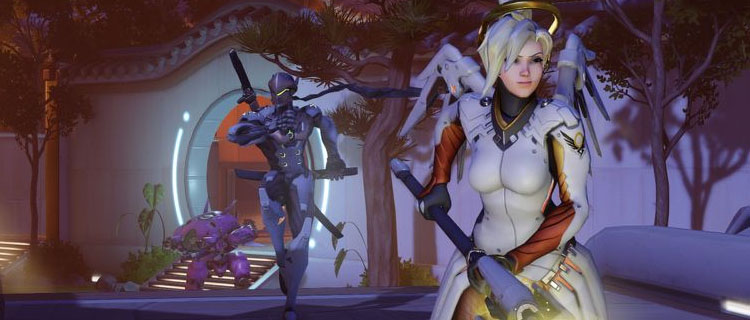 Just like any traditional sport there are always grassroots programs and amateur scenes, and eSports will forever harness that. But the more and more money that becomes involved with the prizes, the more it'll become harder for anyone without that initial backing to stand out. With huge brands and big-name broadcasting companies now getting involved with eSports, it'll become even harder for the smaller eSports scenes to take part. Because eSports isn't like traditional sports. As a player of a particular sport you'll only have a handful of options open to you, and it's through those channels you'll need to work your way up. Playing for a lesser known game isn't like playing in a lower league of football. Sure there are fewer viewers and less money, but even if you were to become the unbeatable champion of that game, there's no further progression beyond that, fewer opportunities to make it as a career. If you want to make a living out of competitive gaming, you'll need to focus your efforts on something that has progression to success or for long-term sustainability. While it's only right that the more popular games ought to be able to offer up more considerable prizes, Dota 2's inflated prize pool could only risk causing a separation and stifle the prospectives for new and exciting upcoming eSports. The eSports industry has thrived on its innovation and variety, and without that we'd be left with the same handful of games. It'd be a shame to make the industry so exclusive because of one overeager competition.