Esports has an unfailing infatuation with dynasty teams, squads that dominate every team between themselves and a championship. These are teams that fans love infallibly, or simply love to hate. We look back to the days of SKT's dominance in League of Legends over the last few years, Final Boss and the Ogre twins walking all over their opponents in Halo 2, OpTic Gaming winning almost every Call of Duty tournament from 2015-2017. These teams generate storylines like no other and are a necessity not just in esports but in every competitive walk of life. [caption id="attachment_106732" align="alignnone" width="600"]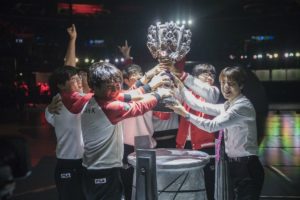 Credit: Riot Games[/caption] But which teams have been particularly dominant as of late? With SKT not even making Worlds and OpTic Gaming losing half of their dynasty Call of Duty roster earlier in the year, there are spots open for new teams to steal their thunder.
5. Astralis (CS:GO)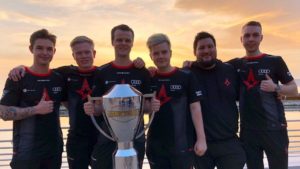 You may be surprised to see Astralis so far down this list, but it's for good reason. They are without a doubt the greatest Counter-Strike: Global Offensive team in the world, but they have regularly shown weaknesses, including at BLAST Pro Series: Copenhagen or DreamHack Masters Stockholm. This may simply be a symptom of how many events there are in CS:GO – you can't win them all, especially not when you're playing in three or more tournaments a month. That said, I could just have easily as placed Astralis higher, maybe even reaching into first-place territory, but their losses do put them slightly below their competition.
4. Serral (StarCraft II)
[caption id="attachment_106657" align="alignnone" width="600"]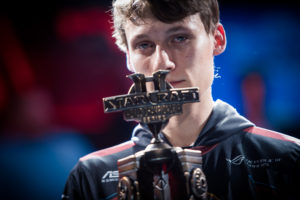 Credit: Helena Kristiansson[/caption] I know he's not technically a team, but Serral is the foreign hero everybody outside of Korea has been waiting years for. The Finnish youngster has been playing in a different world in recent months and most recently won the 2018 WCS Global Finals, the biggest and most prestigious prize in StarCraft II esports. Since Summer, he also placed first at WCS Valencia, WCS Montreal, GSL vs. The World and WCS Austin. This isn't just a foreigner pulling off a random upset – this is complete, unexpected dominance from someone that nobody could have envisioned doing so just a few years ago.
3. Gen.G (Heroes of the Storm)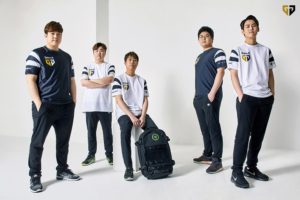 The Gen.G HotS team recently won the 2018 Heroes of the Storm Global Championship Finals as well as taking the South Korean Pro League, the Eastern Clash and the Mid-Season Brawl in the last five months. Across these four tournaments, they won $700,000 and were rarely held to a tight match. In fact, the only match they didn't win at the Global Championship finals was a tie against Team Liquid in the group stage. Though it's still relatively early-doors for them, their dominance doesn't seem likely to falter any time soon, and that's how they earn their spot in this list.
2. OpTic Gaming (Gears of War)
[caption id="attachment_106735" align="alignnone" width="600"]
Credit: MLG[/caption] Since MLG took back the Gears of War scene, OpTic Gaming has been far and away the best team regardless of roster changes or difficult conditions. They have won every tournament this year besides April's Las Vegas Open, in which they came fourth. A quick roster change following saw them return to winning ways, but their dominance across years, rather than months, is what places them so highly here.
1. G2 Esports (Rainbow Six Siege)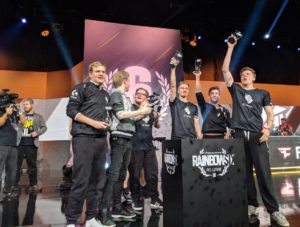 G2 Esports had an absolute touch acquiring the Rainbow Six Siege team formerly under the Penta banner. G2 are always, without question expected to win every single tournament they enter, and it is a shock when they don't. An uncharacteristic third-place finish at DreamHack Valencia prompted a fire in the team, who has dominated in every way since. Led by Pengu, arguably the greatest Siege player of its short esport history, this team have consistently palmed off their opponents as if they weren't even there, and that's why they are the most dominant team in esports right now. It's a shame I couldn't include teams such as Dignitas Rocket League since they were so elegantly manhandled at Worlds. But this just goes to show how high the ceiling is in so many different esports right now, and gives us plenty of teams to root against.