One of the main complaints not only of Fortnite esports but of battle royale esports as a whole is the "RNG" (random number generator) factor. There's no guaranteed weapons where you land, and if there is, you may simply find a gun that isn't viable to use whilst a nearby enemy finds the best weapon in the game. This criticism is fair – how competitive can a game really be when a lot of it is based on randomness?
However, what we see in practice disputes what these naysayers say – we often see the same teams and players at the top, occupying the big-money spots in the standings. We've seen it in teams like Tempo Storm in PUBG and, as this article looks at, Thomas "Tschinken" Hörak and Klaus "Stompy" Konstanzer in Fortnite.
The duo of E11 Gaming have competed together since June 2018 and have found themselves moving up the leaderboards ever since, leading to their incredible record in the Fortnite World Cup qualifiers.
In the first week of qualifiers, Tschinken and Stompy came third, securing their spot at the Fortnite World Cup Finals in New York City in July.
In the second week of qualifiers, Week 4, they went all the way and won the qualifying tournament with 103 points. Second place Fwexy and letw1k3 only had 86 points.
Finally, this past weekend, they came in first with 105 points, once again beating out every other duo in Europe.
Not bad for a game that is too random to be competitive.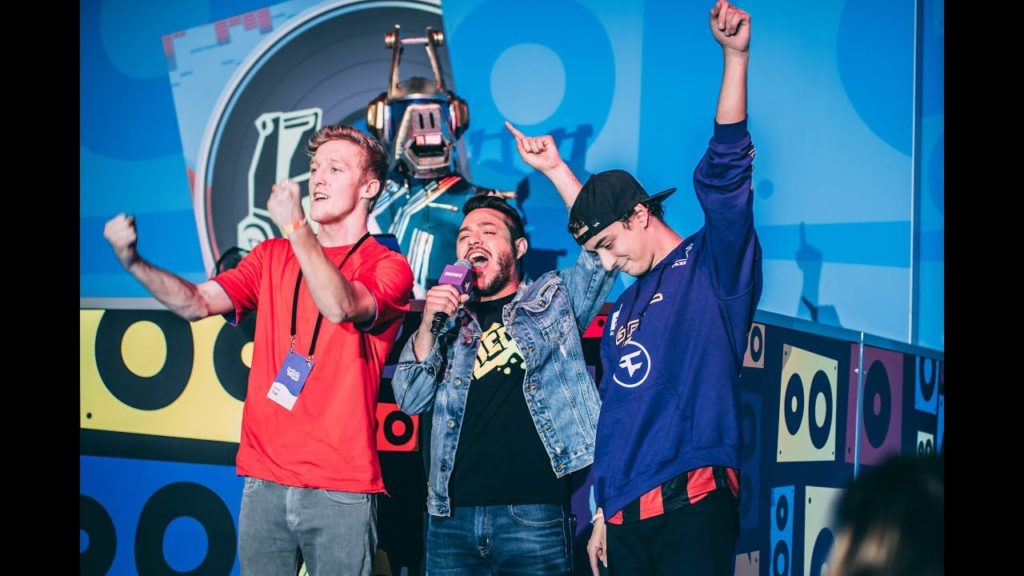 It's definitely interesting to compare this to other high-profile duos: Cloak and Tfue of FaZe Clan are perhaps the most famous duo in Fortnite but haven't qualified yet, Ninja and Reverse2k are getting ever closer but haven't quite managed it, Mongraal and Mitr0 are playing incredibly well but aren't winning week in, week out.
It's hard to look past Tschinken and Stompy as the greatest duo in Fortnite, but the World Cup Finals will be the real test of their skill and nerve.
What do you think? Do you believe Tschinken and Stompy are the best, or do you think another duo is better? Let us know!