Right now, hundreds of thousands of Brits sit in their home or office, anxiously awaiting this evening's big match. The nation's opening World Cup game of 2018 is due to kick off at 7pm and whilst most of the UK are holding their breath for the big game against Tunisia, the team are doing something a little different – they're playing Fortnite. Whilst many may be dismayed at such antics, I believe this may be the perfect opportunity to assess England's chances of bringing football home, using a complex analysis of the recent Fortnite records of star players Harry Kane and Dele Alli.
Game time
In the last seven days, the two have recorded 235 matches between them. Kane is averaging 20 games a day, with Alli at 14. To me, this suggests just one thing: commitment.

The duo's commitment to the Victory Royale is admirable and proves that they're not willing to go down without a fight. They are, for lack of a better term, grinders, and relentless in their efforts to secure the win. The ties between Fortnite and the World Cup here are so evident that only a fool could miss them. The relentless drive in the young talent amongst our team is a great source of pride, the capacity to withstand even the harshest of defeats and still come back swinging is an ability attributed primarily to national stars of old. It has been a long time since we have seen players so dedicated to bringing home a trophy for the country, since the likes of Lineker and Gascoigne fighting tooth and nail, Hurst and Moore making everything happen to gift England our only ever World Cup win.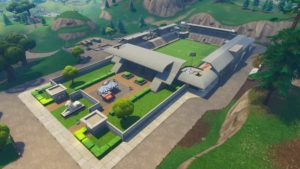 Without doubt, Kane and Alli will reach higher than even these players before them, their dedication to getting the win against all odds the defining factor in the legacy they are starting to cement. What is cause for concern, however, is that neither Harry or Dele played at all on Sunday. With just one day before the match, you would expect these lads to be putting their all in to get their final few hours of practice before hitting the pitch. Though these players need rest, it would be comforting for not just the team, but the fans as well, to know Kane and Alli had guided each other to one last Victory Royale before starting the intense group stage of the 2018 World Cup.
An upswing in form for England's Lions
In the last seven days, we have seen a positive overall swing in the win percentages of Kane and Alli.
Although Kane's win percentage is at 4.3%, lower than his overall average of 6%, Alli has won 13.7% of his games in the last week – huge, in comparison to his overall average of 8%. What this goes to show that even when Kane isn't hitting peak form, Alli will be right there to pick up the pieces and guide the country to victory. Though much of England is reliant on Kane to deliver the goods and score the goals to see us through, it is comforting knowing that Dele Alli is more than capable of getting the job done when the going gets tough. What is most prominent is that the majority of their 19 collective wins in the last week were Squad wins, and one Duo win for Alli (we do not yet know who this duo win was with, but since much of the team are playing together, we can only assume Alli has been improving his synergy with one of the other England lads).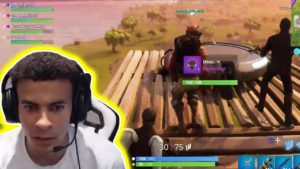 To see such cohesion amongst the national team is unprecedented; it has recently come to light that much of the England team in recent years went to training and refused to gel with each other due to their being on different Premier League teams. This is clearly something we need not worry about with the current England squad, who have evidently been working brilliantly together to secure the Victory Royale as often as possible. Gone are the days where our players forget how to play as a team – now our players are a team.
Does Kane have the killer instinct?
What does concern me about Harry Kane's recent Fortnite stats, however, is his KD ratio.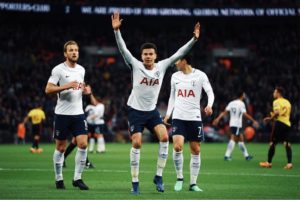 For those unaware, KD ratio is the average rate of Kills to Deaths. Kane's is currently a 0.93 for the last seven, meaning for every 93 kills he gets, he dies 100 times. In short, it's not looking good. The clinical precision and killer instinct we have come to expect of Harry Kane, who has been the shining beacon of light in English football, does not translate well to his Fortnite abilities. What I'm worried about here is how this impacts his psyche going into the World Cup. There is no doubt in my mind that Harry Kane is an incredible football player but, with these kinds of statistics weighing on his mind, it would be a shame to see him buckle under the pressure of reaching the minimum expected 1.00 KD ratio. Despite this, if he can continue to link up with Alli to secure the win, England fans need not worry.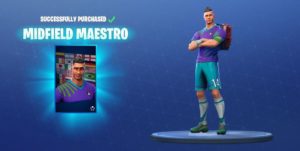 That is due to Alli's very impressive 1.99 KD ratio that he has maintained over the course of the last week. Compared to his average 0.99, this is a huge leap in ability from Alli and a clear sign that he is able to turn on the fire when required.
The final assessment
Not for good reason, Harry Kane has the weight of the country on his shoulders. Expectations are high as Brits expect him to be netting multiple goals in every game. However, this study suggests that this may not be the case. Kane, albeit brilliant, works best with a reliable squad around him. With the familiar face of Dele Alli perched comfortably in the midfield behind him, this duo are due a Victory Royale.