We're getting closer to football season as NFL teams are officially back in training camps. That can only mean one thing, the Madden 22 release is just around the corner.
The countdown to release day has been fueled by EA Sports spotlighting different features of the new title. We've already seen changes to Franchise mode as well as The Yard.
Now we've moved into the ratings reveal portion as game devs have released top 10 players at various position groups. So far the top 10 Defensive Linemen, Edge Rushers, and Tight Ends have been released. Next up, it's the top 10 Safeties in Madden 22.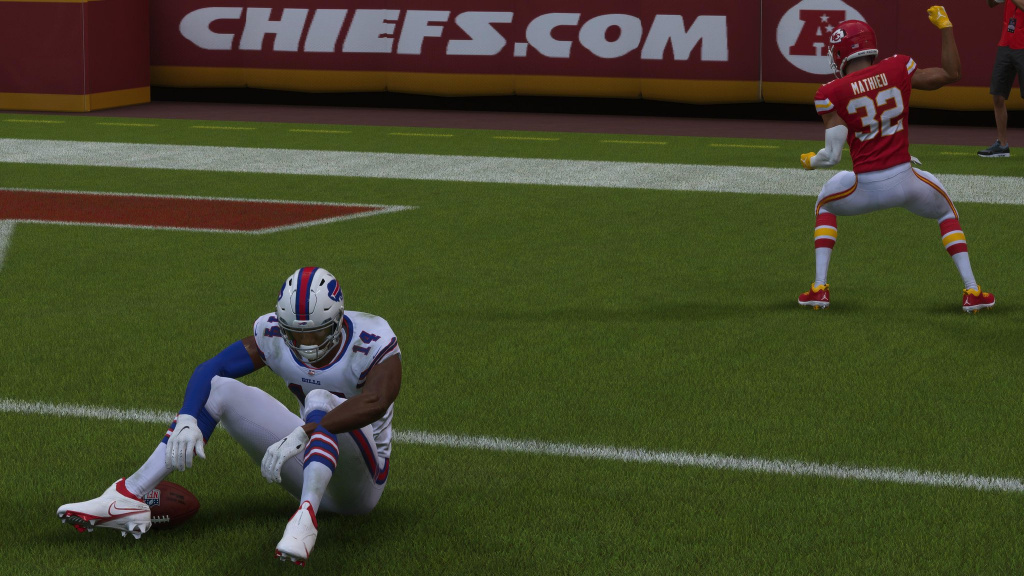 Madden 22 Top 10 Safeties
Safeties are such an important part of any defence as they set the tone on the back-end for a secondary. Capable of playing down in the box to help stop the run as well as deep centre-field ball-hawking skills in the passing game, Safties put their fingerprints all over the gridiron.
With so many big names playing Saftey in today's NFL, the position should be full of different X-Factors in Madden 22. Here are the top 10 Safeties in Madden 22.
No Fly Zone ✈️ 🚫 #Madden22pic.twitter.com/9Dn8OvVFpU

— Madden NFL 22 (@EAMaddenNFL) July 29, 2021
Top 10 Madden 22 Safeties
Tyrann Mathieu - Kansas City Cheifs - 95 OVR
Budda Baker - Arizona Cardinals - 93 OVR
Devin McCourty - New England Patriots - 92 OVR
Jessie Bates III - Cincinnati Bengals - 91 OVR
Justin Simmons - Denver Broncos - 91 OVR
Jamal Adams - Seattle Seahawks - 90 OVR
Harrison Smith - Minnesota Vikings - 90 OVR
Eddie Jackson - Chicago Bears - 89 OVR
Adrion Amos - Green Bay Packers - 89 OVR
Minkah Fitzpatrick - Pittsburgh Steelers - 89 OVR
Tyrann Mathieu is the prototype of new-era Safeties as he can truly play anywhere on the field with incredible football instincts. Mathieu's successor in Arizona, Budda Baker, has made waves in recent years as he's quite literally a heat-seeking missile on the field.
There are a number of incredible Safeties like Kevin Byard of the Tennessee Titans who couldn't even crack the top 10, showcasing how deep the Safety talent pool is.
Make sure to bookmark our Madden 22 tab ahead of the August release. We'll be sure to key you in with all the EA Sports spotlight features ahead of the title going live.