Tyler "Ninja" Blevins may not be short of a few dollars, what with a reported m payout from when Mixer shutdown just portion of his overall earnings this year.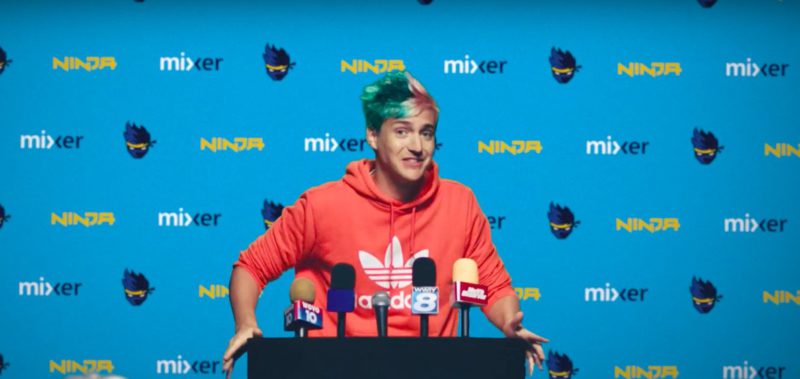 Ninja did pretty well out of Mixer's closure. (Picture: Mixer)
But that doesn't mean we shouldn't praise him for when he goes out his way to help those less fortune than himself, which is exactly what he did when he came to the aid to a fellow streamer who had been scammed.
Jonas "AverageJonas" Navarsete, a Twitch partner with over 130,000 followers, took to Twitter to bemoan the fact that someone had donated over $5,400 dollars, but had subsequently seen the donations refunded, a process known as a chargeback.
To add insult to injury PayPal then hit him with refund fees of over $400.
Chargebacks are charges that are returned to a customer's card (read: donator), after they raise a case with their bank claiming their card was used frauduently or services were not rendered.
I have received over $5400 in several donos from one person on @Twitch which have all been refunded even though donos are supposedly non-refund. To top it off, I have been personally charged $400+ in refund fees from @PayPal. If you think this is fucking unfair, please Retweet. pic.twitter.com/4lNrG3GOHQ

— AverageJonas (@Average_Jonas) October 21, 2020
Jonas would further explain that a viewer had portrayed himself as an "extremely weathly" benefactor, currying favour with other viewers, and making large donations for "clout".
"The person also pretended like the refunds were a mistake," claimed Jonas. "I confronted the person to ask for Identification, and the person disappeared."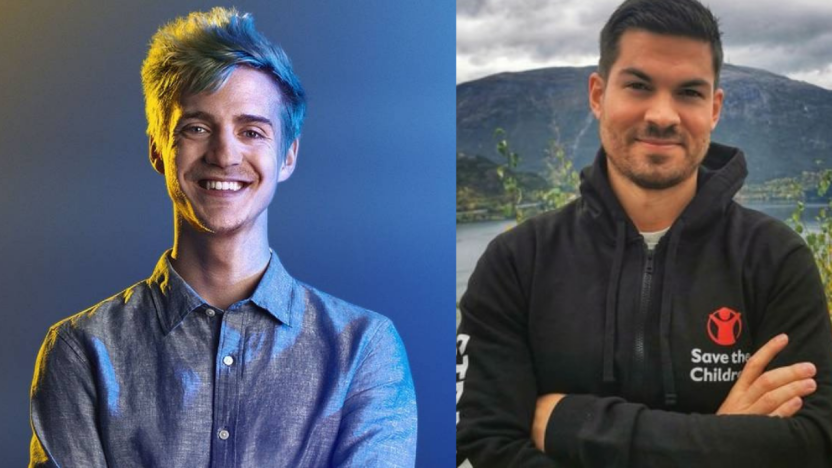 (Picture: Ninja / AverageJonas)
Thankfully help was at hand for the streamer, and when your $30m to the good this year (at a minimum), it's probably is as easy as streaming superstar Ninja made it, responding with a simple "fixed" to Jonas' plea for help.
Fixed

— NinjaInnit (@Ninja) October 21, 2020
So in a ironic turn of events it was a very rich, and very real I may add, benefactor that got Jonas out the hole created by this clout chasing confidence trickster who may well have been a kid with his parents' credit card.
I use SLOBS and Streamlabs yeah, donations are set up through Streamlabs and their TOS say they are non-refundables, but this one fell under a different category. An "underage using their parents card" and apparently according to Paypal that overrides everything

— AverageJonas (@Average_Jonas) October 22, 2020
Should it have been this way? Well obviously not, Jonas certainly appreciated the gesture referring to Ninja as a "legend", but before the latter's intervention Jonas had found himself in communication with PayPal, providing ample evidence of the scammer's actions, but to no avail describing the scam as a "gigantic loophole".
Just to clarify, I do not care that much about all the money refunded to a person who decided to be an ASSHOLE. I care about the fact that I am being charged for it, which means this can happen to other streamers too, and it's a fucking GIGANTIC loophole.

— AverageJonas (@Average_Jonas) October 21, 2020
This isn't the first time Ninja has helped streamers in trouble. In June of this year he and his wife Jessica Blevins donated thousands to Mixer streamers in the aftermath of the platform's unexpected closure.
Let's hope he doesn't have to come to the help of someone in Jonas' situation again, who at no fault of his own would have been stuck with a $400 bill after he was the victim of a scam.