After a wait of several months by millions of players, the League of Legends: Wild Rift v2.2 open beta is now available for the Americas region, with which many veterans and newbies have already been able to fight their way through the Rift on mobile devices. In this guide, we will list some of them, in this case, aimed at the champions for the Support role in the Dragon Lane.
While not all of the 150+ champions from the original game are available in this title (with a total of 61 currently available), there are plenty of options to choose from based on your position and playing style.
Wild Rift deviates from the PC version of the game in terms of role assignment, be sure to check that out alongside the Position Preference system.
Wild Rift tier list - How it works
Instead of grouping every single Champion in a general tier list, we'll take a look at the Support lane and group the most fitted Champions for it, placing them on different tiers depending on their kit and abilities.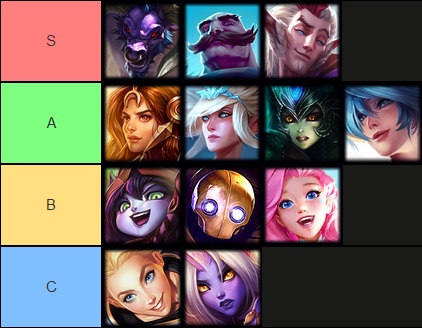 (Picture: Tiermaker)
Here's a quick explanation for each tier:
S-Tier: The best Champions in the game. Simply put, they have all the tools to help you succeed.
A-Tier: Solid and reliable. Can require a bit more execution than the other top tiers.
B-Tier: Have some tools in their arsenal but ultimately they lack a few key elements to make them completely top tier.
C-Tier: Niche Champions who can work as surprise picks. 
This comes without saying, but it's worth pointing out nonetheless, tier lists are not an exact science, especially in a MOBA where low and high-level play can drastically impact the viability of Support Champions. 
Wild Rift v2.2 Support Champion tier list
These Support Champion tiers will be divided according to some characteristics of each champion, being vital for any battle and game:
Difficulty
Abilities set
Lane pushing
Durability
Utility
Lethality
Without further ado, let's get started.
S-Tier Wild Rift Support Champions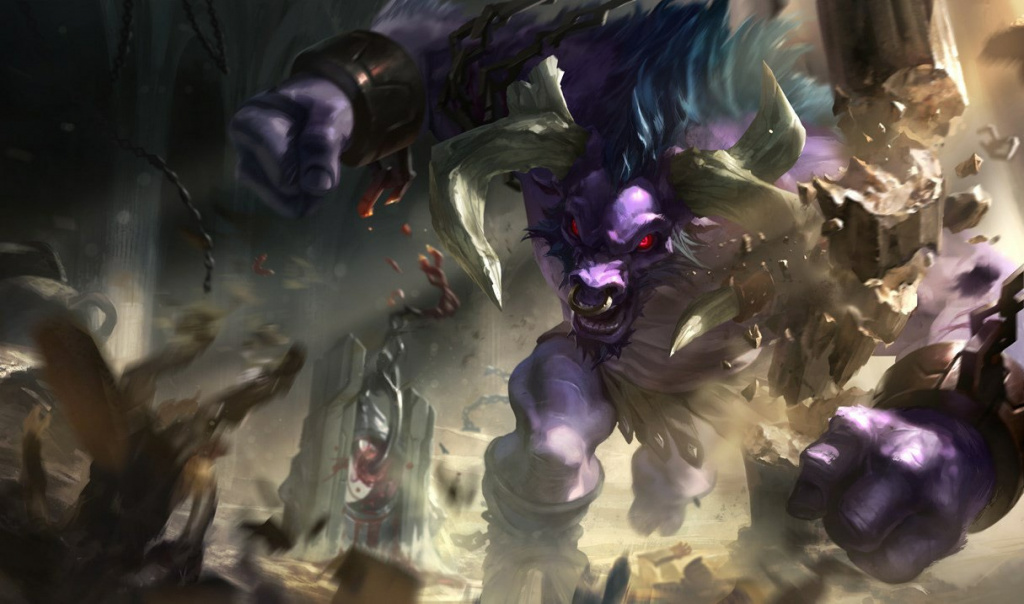 (Picture: Riot Games)
Alistar has the perfect combination for what you would look at a support, being a tank champion with good initiation, peeling and even healing, so he deserves to be on the top of the list. Along with him, Braum also stands out for his great defensive power, in addition to having great crowd control for both his Ultimate and his passive, and being a good initiator.
Rakan stands out for being a very elusive champion, in addition to the fact that his uprisings can be the catalyst of a battle in favour of your team, in addition, his healing Q and his passive shield give him greater resistance.
A-Tier Wild Rift Support Champions
(Picture: Riot Games)
Being one of the most recent arrivals, Leona is a standard-bearer of the support role as the champion with the best crowd control in the game, giving her unparalleled utility. Together with her, we can align Janna, who with her poking skills, shields, healings with her Ultimate, etc., offers a very varied arsenal of possibilities to survive.
Taking a very similar approach to skills issues, Nami and Sona are two of the most outstanding supports of all the game, thanks to their abilities that allow to change the course of the battle either defensively with shields and heals, as well as offensive with their long-range Ultimates, and their stuns and slows.
B-Tier Wild Rift Support Champions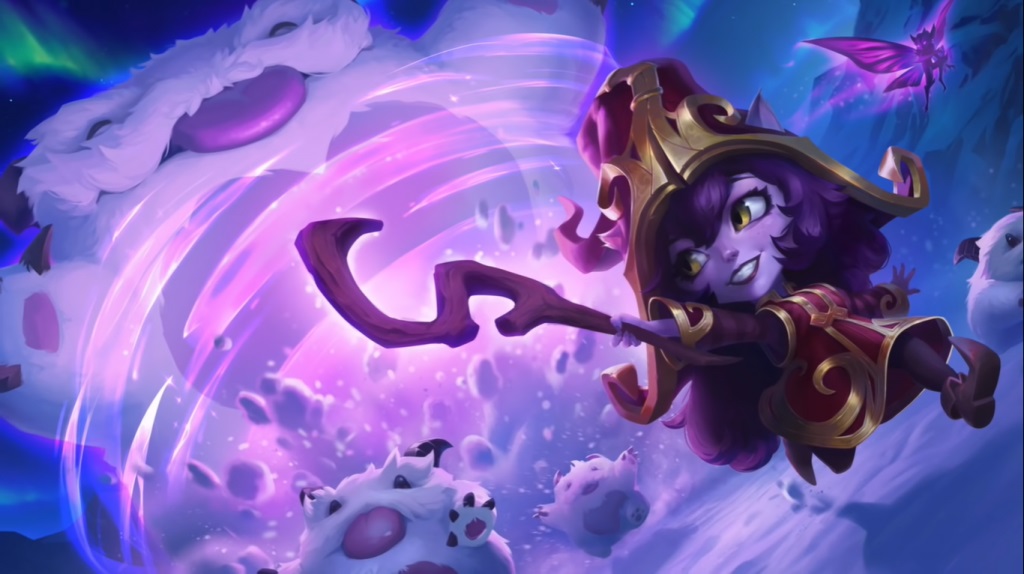 (Picture: Riot Games)
Lulu is usually a somewhat peculiar champion since although her abilities are some of the best defensive tools in the game, learning to use them properly can cost you some time. The same thing happens with Blitzcrank, since he depends a lot on his aim and correctly using the hook of his Q so that this golem can be of benefit in the game.
As for Seraphine, while her abilities are good for a support champion by being able to provide slowdowns and stuns that are useful to face an enemy, her focus is being used more towards the mid lane, where her offensive abilities have really been exploited, even in the competitive.
C-Tier Wild Rift Support Champions
(Picture: Riot Games)
Lux can be a great option when facing champions who do not have strong engages or are put into an ultra-offensive plan, in any case, this champion will not be of use to you due to being prone to die easily if she is ambushed or cornered and does not have her skills at hand.
Finally, Soraka is the quintessential healer, which she comes to give her life to keep her allies safe, literally. This is why on many occasions, when you have to face teams with a lot of poking or that is your disadvantage, Soraka will end up dying despite risking everything, which does not make her a viable option.
So there you have it, the Wild Rift v2.2 Support Lane champions ranked from best to worst. Check out our tier list for Solo Lane, as well as Mid Lane and Jungle champions for Wild Rift v2.2.