The new Call of Duty Mobile (COD Mobile) season is here. There are a host of new changes, including the return of zombies in Undead Siege and even a brand-new weapon, the MX9. There are also a few changes to the Assault Rifle (AR) weapon class, particularly regarding attachments for the DH-R and AK-117.
Don't get us wrong, the DR-H is still one of the best ARs in COD Mobile right now and boasts very high damage output, decent firing rate and overall great accuracy. After receiving buffs to attack down sight (ADS) movement speed and slight adjustments to bullet spread in the latest patch, all it needs is the perfect loadout to harness its full potential.
It's a good thing that we have you covered. Here is the best DH-R gunsmith class setup in COD Mobile Season 6.
Best DH-R Gunsmith Loadout for COD Mobile Season 6
This loadout maximizes the DH-R's damage, mobility and accuracy. It also improves the DH-R's range but does slightly sacrifice control.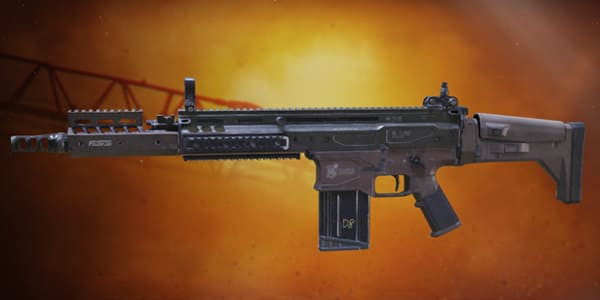 Barrel: OWC Ranger
Stock: No Stock
Laser: OWC Laser - Tactical.
Rear Grip: Granulated Grip Tape.
Ammunition: 25 Round OTM Mag
The OWC Ranger Barrel will boost firing range and controllability for medium to long-range combat by increasing damage range and ADS bullet spread accuracy, and by lowering vertical recoil control.
The OWC Tactical Laser will further improve ADS bullet spread accuracy and ADS speed. The Granulated Grip Tape Rear Grip attachment will also improve ADS bullet spread accuracy.
We've attached the 25 Round OTM Mag to bolster damage and magazine capacity, albeit at the expense of control. This attachment also recently received a buff, boosting the ADS time of the DH-R.
There you have it! The best loadout for the DH-R in COD Mobile Season 6! If you're looking for the best weapons to use this season, then be sure to check our Shotgun, LMG, Sniper and SMG weapon tier lists.
Don't forget to check out our dedicated COD Mobile section, featuring all the news, guides, weapon tier lists, loadouts and more.