GINX Esports TV is hiring for two full-time esports journalists to help produce and bolster the content being published every day. If you're looking for full-time work in esports journalism, have a look at our job description below.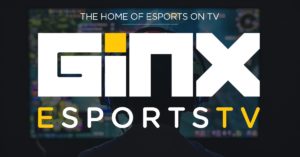 ABOUT GINX
Created in 2010, GINX Esports TV is the largest TV network dedicated to esports. Available in 55+ million homes, across more than 50 territories in 10 languages, GINX Esports TV aims to extend the reach of esports into mainstream sports audiences.
THE MISSION
GINX Esports TV is recruiting two esports journalists to join the Digital team in our London HQ. The team operates as a central hub, collaborating with partners and affiliates across the world and a wide array of functions: Press, Production, Event organisation, Distribution, Production and other stakeholders. As part of this team, you will be responsible for being on the pulse with any breaking news in the esports industry, as well as securing interviews for features both on the website and for production purposes. You will collaborate with the wider team to help implement a focused content strategy that is both accessible and enjoyable for our readers across the globe as we seek to expand the GINX brand.
RESPONSIBILITIES 
Research, fact-check and write esports content for the website ginx.tv
Find and secure the most interesting and relevant stories or voices from the gaming and esports industry across the world
Use our platform to create engaging, shareable and opinionated esports content which will be distributed on the internet platform and in our TV Shows
Chase leads for breaking news and keep up to date with the goings-on of the industry
Attend planning and creative meetings
Collaborate closely with the team to best serve the GINX brand
Represent GINX during events and shows, shot by or about GINX
YOUR PROFILE
We are seeking a dedicated, hardworking and talented candidate. This position suits esports enthusiasts who have a prior background in esports journalism. Our ideal candidate already has a deep national and/or international esports social network. You must:
Be fluent in English. Another language would be a plus
Have excellent written and verbal communication skills
Have previous experience in esports and/or journalism or content production
Be able to work nights and weekends based on live event coverage needs
Be confident chasing a story
Be able to work cohesively with a small, multinational team
Live in London or within a commutable distance
QUALIFICATIONS 
High computer literacy including Office suite with the ability to learn new tools quickly
Undergraduate degree with Upper Second Class Honours (2:1), or experience equivalent
Journalism qualifications would be a plus
If you would like to apply, please send over a CV and covering letter (with links to published work) to [email protected]