The GINX Esports TV hiring spree continues as we search for a lead full stack developer to begin our all-out digital efforts. Take a look at the role below.
The Role
We are just beginning our full force digital efforts which will initially focus on web presence and extend into supporting mobile apps. Given our early stage this position will have a significant influence on the direction of the company's web & platform design, programming languages and strong growth opportunities.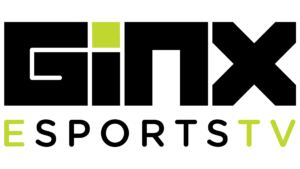 We are looking for a Lead Full Stack Developer to help map out and lead our development team, who has a history of working with HTML5 video around both VOD and streaming. Ideally, you'll be familiar with games, especially free to play monetisation models and have a passion for gamifying the video viewing experience. Esports interest is a big plus. If you want to make a big impact on the future of esports, this is the place!
Responsibilities
Work with other members of the management team to establish feature lists, scope of work and plan dev cycles.
Recruit, lead & coach junior developers.
Design overall architecture of our web application.
Maintain code integrity and organisation. Maintain quality and ensure responsiveness.
Ensure projects are delivered in a timely fashion.
Liaise with Content, Marketing, Technical and Social Media teams – as well as external vendors.
Understand and implement security and data protection. Ensure GDPR compliance.
Work with our tech team to ensure all our video is ingested properly and in general just ensuring things work.
Help develop our long-term online and mobile strategy.
Experience
Dev team management experience required.
Experience of platform gamification/itemisation mechanics.
Web & video/platform development. HTML5.
Highly experienced with back-end programming languages: Python, Ruby, Java, JS, PHP etc.
Development experience for both mobile and desktop.
Cloud/Saas product development.
Understanding of server-side languages.
Experience with cloud message APIs and usage of push notifications.
Benefits
In this role you have the opportunity to help shape our digital platform from its inception. You will be able to hand-pick your dev team and collaboratively create an irresistible platform. It's about competitive videogaming so it should be exciting and fun and a chance for you to create a compelling proposition you would love to use yourself. We will give you lots of freedom to achieve your goal. We are all gamers and super keen to help you succeed. If you are interested, please send a copy of your CV as well as a covering letter to
[email protected]
explaining why you are excited about the position and why you think you would be a great fit.