Twitch star, Adin Ross, has recently been in the limelight for rather contentious matters, including heated drama with RiceGum, his alleged involvement in a cryptocurrency scam, and was also recently caught texting whilst driving. In a more recent IRL stream, however, Adin Ross surprised fans by tipping a Subway worker but the worker's reaction was totally unexpected.
Adin Ross tips Subway worker $1000
During his broadcast on the 7th of July, we can see Adin Ross and his associates, Shaggyhose and Zane, enter a local Subway to purchase sandwiches. Not soon after arriving at the establishment, however, the Subway phone line was flooded by viewers calling into the shop.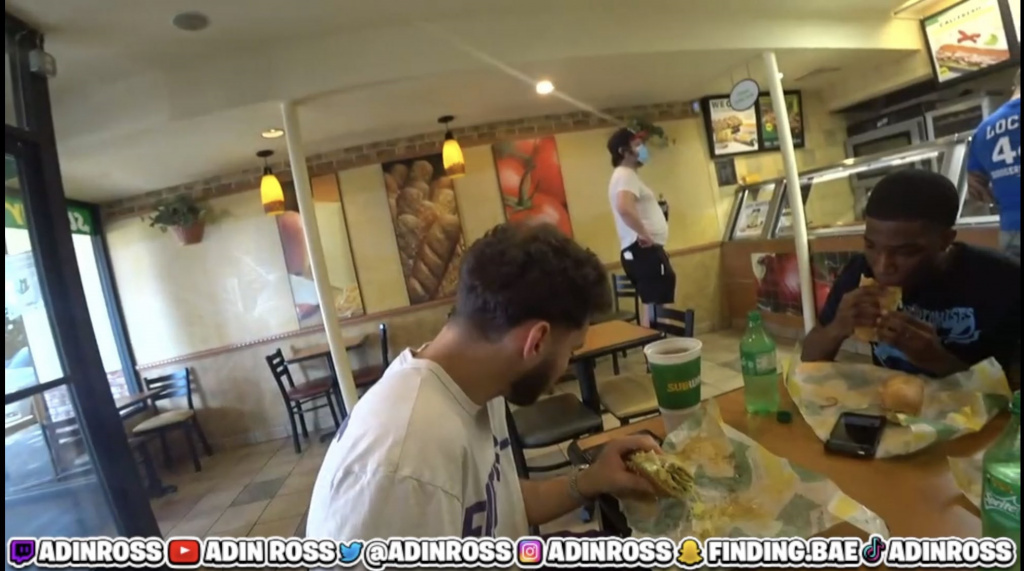 The solo worker appeared to ignore the incessant phone ringing and proceeded with the Clout Gang's orders. Adin Ross admitted that he felt bad for the guy as he was the only person working in the shop at the time.
Adin was then notified that someone had donated $1000 to his stream, asking him to tip the worker with the money. After figuring out the logistics of how to pay the worker the money he followed through with the request and tipped by card. The worker literally gave the streamer no reaction.
"You just got a thousand dollars, bro", Adin said shortly afterwards. The worker then replied: "That's cool" and proceeded to offer him the receipt after ringing up the order.
Clearly, Adin was not expecting the neutral response and awkwardly sat down to finish his meal. One of his friends then muttered under their breath, "I'd be happy if I got $1000", alluding to the worker being ungrateful after receiving the money.
Adin indicated earlier in the stream that he thought the worker may have Asperger's Syndrome (a disorder characterized by significant difficulties in social interaction and nonverbal communication). Adin speculated this as the worker was quite antisocial and seemed not to make much eye contact with any of the people in the store.
Other fans speculated that the worker's response was not related to Asberger's but was rather justified given that Adin had blatantly donated the money for clout, rather than as a gesture of goodwill.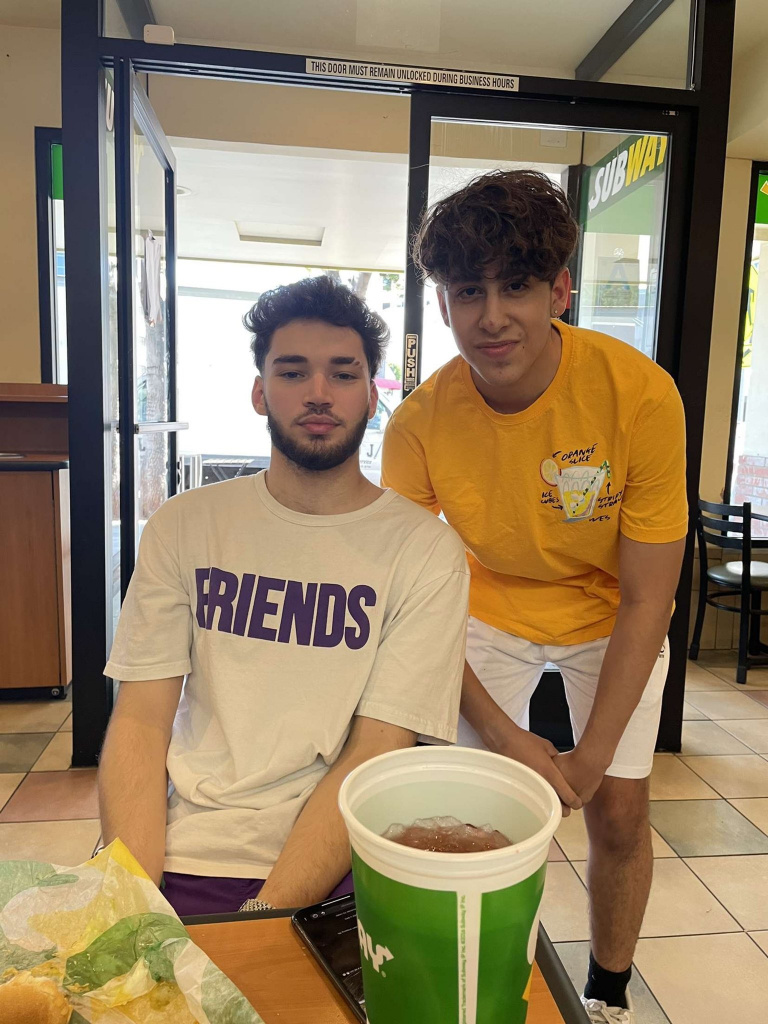 "I genuinely wouldn't give af, I'd be happy am getting money. As most normal people in the real world would. It's $1000 lmao", a Redditor commented. To some degree, we would concur, although it's hard to say what the worker was thinking at the time. The worker could also have been stunned in disbelief.
Other Redditors speculate that the worker may have thought it was a scam or that the tip was not real. The reaction was certainly unexpected and we just hope that the money will help the worker amidst these difficult and uncertain times.
You can watch the full video below.
Don't forget to check out our dedicated Twitch section for news, streamer antics, drama, and more.
Header image via Twitch / Adin Ross.