Kaitlyn "Amouranth" Siragusa and Jenelle "Indiefoxx" Dagres are both highly influential figures on Twitch. They are both known for their controversial content, which has recently sparked action by the streaming platform. This included Twitch issuing bans to the streamers for their "sexually suggestive content" in their hot tub streams, which later prompted Twitch to create a new category after backlash; and the more recent ban of their ASMR licking stints.
Despite both streamers having already served several bans this year alone, their most recent ban only lasted 3 days. As of 2:38 AM BST on the 22nd of June 2021, both Amouranth and Indiefox were unbanned from Twitch and are now back in business.
Amouranth and Indiefoxx unbanned from Twitch after only 3 days 
The Twitch community were outraged that (after several prior bans this year) both streamers were back after just 3 days. Usually, Twitch would invoke a perma-ban after 3 suspensions, following their "three strikes and you're out" policy. Yet, it seems as though Amouranth and Indiefoxx are both impervious to this rule, with much speculation of unfair favouritism by Twitch on their parts. 
✅ Twitch Partner "Indiefoxx" (@indiefoxxlive) has been unbanned after 3 days, 12 minutes and 18 seconds! ✅https://t.co/jI01K4qnnK#twitch#unban#partner#twitchpartner 🐪

— StreamerBans (@StreamerBans) June 22, 2021
✅ Twitch Partner "Amouranth" (@Amouranth) has been unbanned after 3 days, 9 minutes and 37 seconds! ✅https://t.co/xcMWODRNod#twitch#unban#partner#twitchpartner ✴

— StreamerBans (@StreamerBans) June 22, 2021
We aren't alone in thinking that Amouranth and Indiefoxx's latest stints were perhaps "over the top". The ASMR licking stints by the two streamers sparked massive outrage from other (real) ASMR streamers and from the broader Twitch community, including outbursts from Pokimane and CodeMiko, which ultimately prompted Twitch to take action. Naturally, Twitch did not comment on the bans nor on the unbans, and we don't expect that they will anytime soon.
In case you think we're overexaggerating, then check out these screenshots from Amouranth's and Indiefoxx's ASMR streams to draw your own conclusion.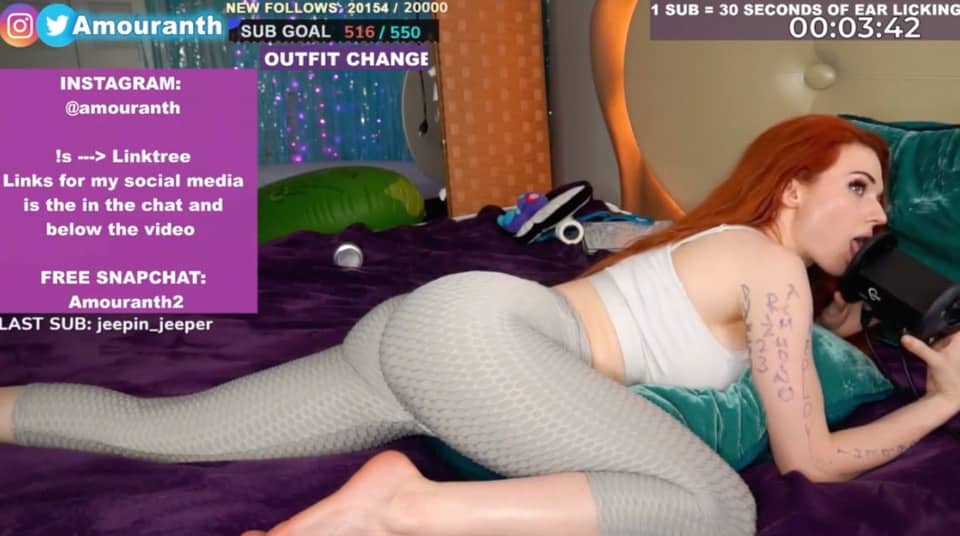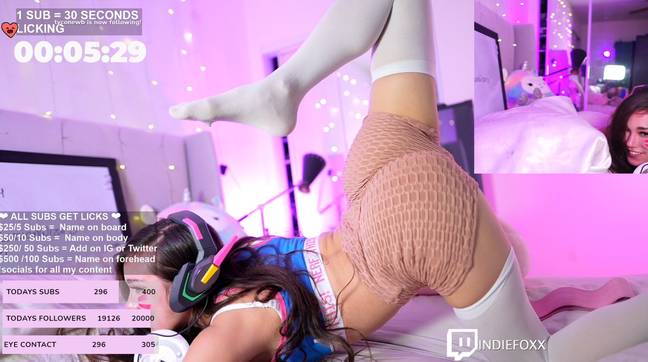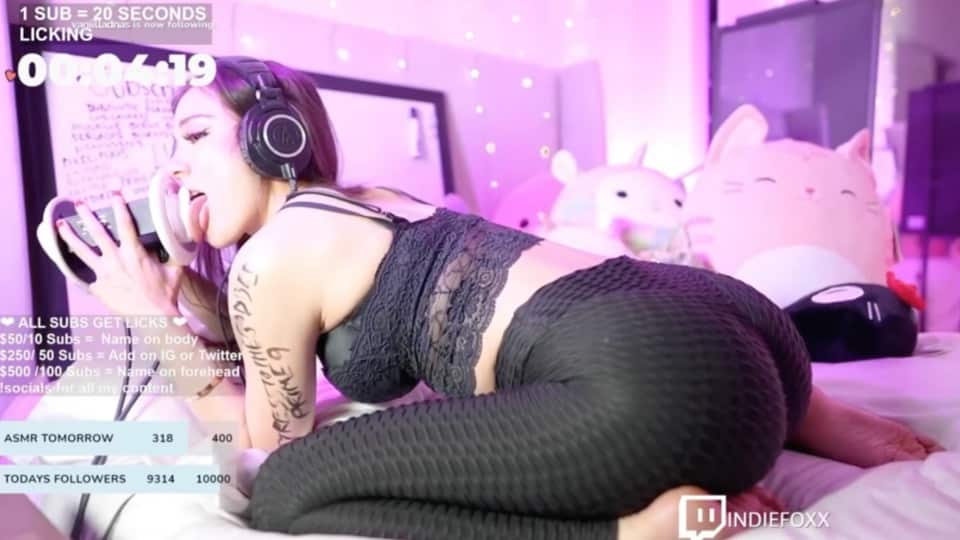 (Picture: Twitch / Amouranth / Indiefoxx)
Both Amouranth (~3.5 million) and Indiefoxx (~1.4 million) have massive followings on Twitch, collectively drawing in tens of thousands of viewers per stream. Despite the obvious financial incentive for Twitch to keep Amouranth and Indiefoxx on the platform, we don't believe that they are invulnerable to the mighty perma-ban hammer. 
Twitch has admitted that it has "a lot of work to do" regarding its moderation on the platform, so we may see more developments (which don't include a new category, just by the way) from the streaming giant in the future. 
Perhaps this ban serves as their final warning by the streaming platform. What are your thoughts? Let us know by tweeting us at @newsginx or @ginxtv. 
Don't forget to check out our dedicated Twitch section, filled with news, drama, and much more.
Header image credit: Indiefoxx + Amouranth