In October of this year, the US representative Alexandria Ocasio-Cortez ushered a new era of relationships between politicians and young voters.
As a part of a strategy to motivate the youth to vote in the upcoming US presidential election, the congresswoman joined Twitch and with the help of fellow congresswomen Ilhan Omar managed to attract over 439,000 viewers to her first-ever stream, which put her stream in the top five most-viewed streams in Twitch's history
Her already strong foothold amongst the American youth was further strengthened, especially given that she has proven to be a natural talent for streaming, something which is not often seen when someone who's not that familiar with the streaming culture tries to be a part of it.
Her fans absolutely loved her stream, and she genuinely had fun while playing Among Us, and so it comes as no surprise that she has decided to continue doing it.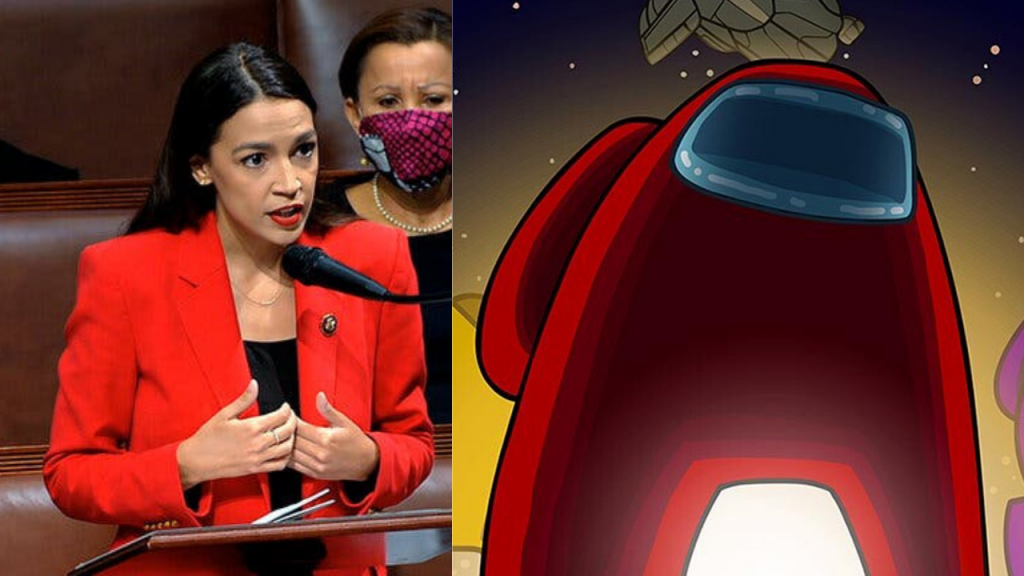 AOC proved to be a natural streamer.
Fans were wondering when will be able to enjoy her stream again and the wait is finally over after AOC accepted an invitation from Jagmeet Singh, leader of Canada's New Democratic Party, to play a game of Among Us.
When will AOC stream again?
Alexandria Ocasio-Cortez has confirmed that her next stream will be on 27th November, starting at 7 pm ET / 4 pm PT.
Canadian Members of Parliament & US Members of Congress venting each other into space. What could go wrong?

I'm in @theJagmeetSingh!

See you tomorrow.
7pm EST 👾 🇺🇸🇨🇦https://t.co/F2JNKLgFaQhttps://t.co/QmhF6D86NO

— Alexandria Ocasio-Cortez (@AOC) November 26, 2020
Who will be playing?
Jagmeet Singh, leader of Canada's New Democratic Party, at first offered AOC the opportunity to play
It was later revealed that political commentator and Twitch star Hasan "HasanAbi" Piker was to join the politicians.
POWERHOUSE POLITICAL AMONG US STREAM W/ @AOC AND @theJagmeetSingh TOMORROW AT 7PM ET GET EXCITED https://t.co/OTlQIU6Ehj

— hasanabi (@hasanthehun) November 26, 2020
Jagmeet also confirmed that Danny "Northernlion" Richardson will be a part of Among Us crew as well.
.@AOC are you in?@northernlion@hasanthehunpic.twitter.com/k0yHJyBhzy

— Jagmeet Singh (@theJagmeetSingh) November 26, 2020
Where can I watch AOC stream?
Alexandria Ocasio-Cortez has her own Twitch channel, where you can watch her stream.
Alternatively, you can watch the stream from the perspective of either HasanAbi, or you can watch the stream via Jagmeet Singh's Twitch channel.