Another year, another awkward comment from Tyler "Ninja" Blevins. The world's most famous Twitch streamer has become a reliable source of eyebrow raises since his global ascent, from his decision to not stream with women over concerns of false gossip, or when he asked why NFL players miss kicks to much internet scorn.
The latter was mere light-hearted meme mockery, of course, but comments in an interview with the New York Times have put his controversial stances back at the forefront. As well as doubling down on his belief that being in the same online vicinity with female streamers will put strain on his marriage, he addressed whether he should educate young people who use racist and sexist language in his stream's chat. 
"Your information and data are precious and should remain private, but it sucks that there are kids who can say racist things and be incredibly aggressive and threatening to women online and have zero repercussions," Ninja said.
"It would be awesome if when someone said something threatening, you could be like, 'Let me look up this dude's gamer tag on this website' - if the law could do this, not a normal person - then boom: 'It's Jimmy. He said this. Let's call his parents'."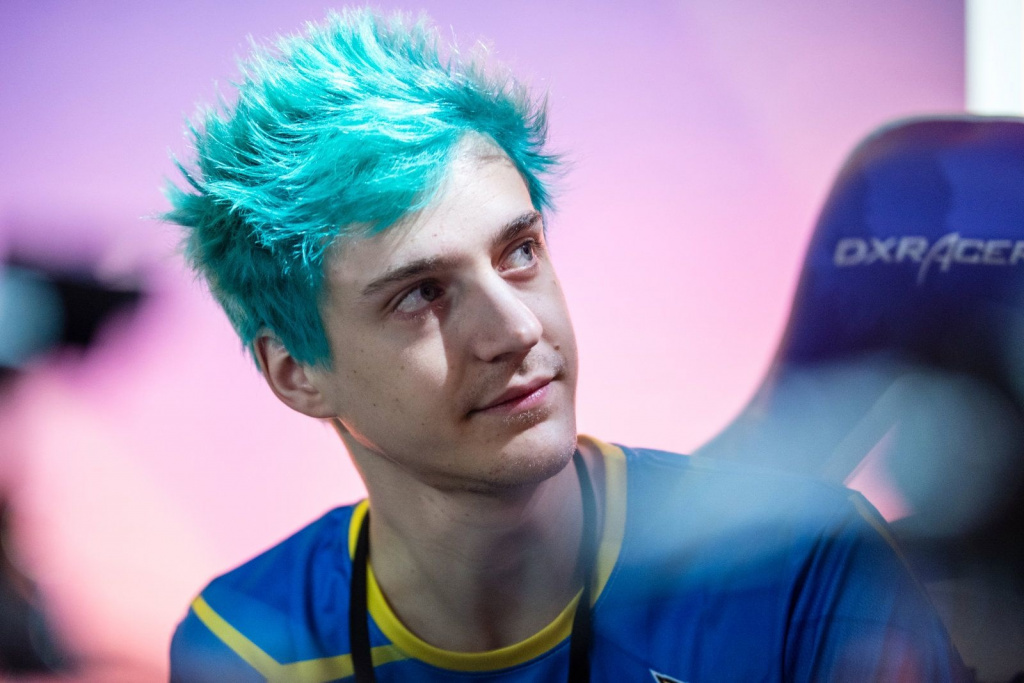 Ninja is the most famous streamer in the world (Picture: Getty)
He added: "But it all comes down to parenting. You want to know who your kid is? Listen to him when he's playing video games when he thinks you're not. Here's another thing: How does a white kid know he has white privilege if his parents never teach him or don't talk about racism? If they're gaming and their first interaction with racism is one of their friends saying the N-word and they have no idea what it is - what if it was on my stream? Is it my job to have this conversation with this kid?
"No, because the first thing that's going on in my head is, this kid is doing this on purpose to troll me. If someone says a racial slur on someone else's stream, it can potentially get that streamer banned. It's awful, but that's the first thing I think of."
While I doubt anyone would deny parents are primarily responsible for their children, Ninja's comments fundamentally ignore how influential his position is. This is the Twitch streamer whose name has become automatic shorthand for famous gamers, who has chosen to court wider audiences through appearances on The Ellen DeGeneres Show and The Masked Singer. He's positioned himself as a role model, and while there's an argument for whether streamers should be idolised in this way, the reality is millions of young people look up to him regardless.
His comments are more jarring considering his prior stance on the issue. In the past, Ninja has been vocal in support of Black Lives Matter, and apologised back in 2018 after using a racial slur - explaining in his apology how "it is my job, and hopefully I'm usually good at it, to make everyone feel welcomed, valued and safe to be themselves" in his stream.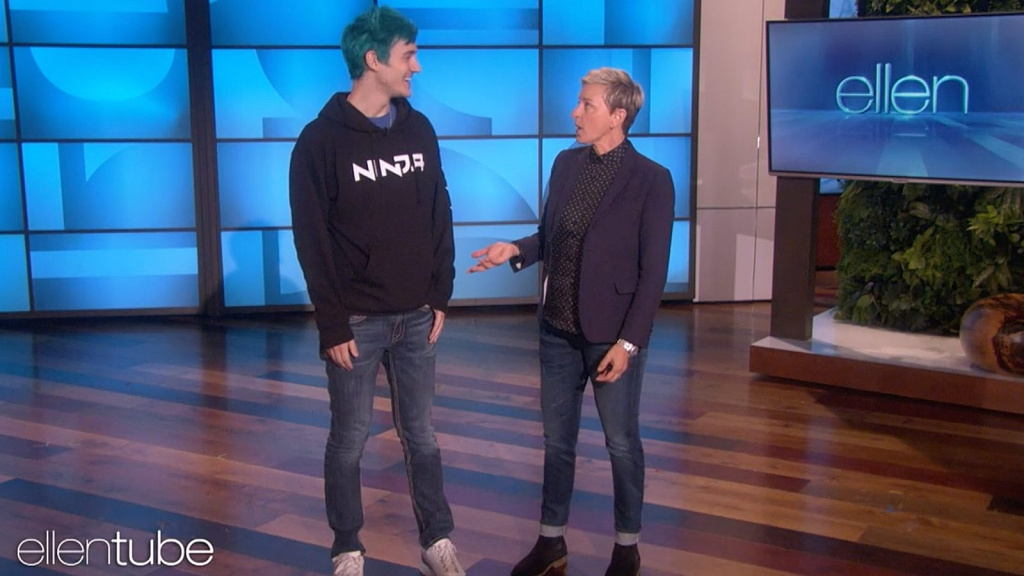 Ninja has appeared on numerous chat shows (Picture: YouTube) 
There's a big difference however in saying this and acting upon it. We've seen plenty of brands posturing support towards these causes when it's a trend, but without maintaining that message and calling out your own community to those standards, it's worthless.
Streamers are responsible for the behaviour they allow to flourish within chat, and while it's ultimately an issue you can stem back to bad parenting, by not setting an example yourself to a community which pays your bills - you're complicit in the issue.
I don't believe Ninja is a bad role model by any stretch. He's largely been a force of positivity who has promoted gaming and streaming's best qualities to an audience he didn't need to reach, but by benefitting from that level of fame, especially from a young audience, comes responsibility to stand for the values you wish to project.
It doesn't take much to call out racism and sexism when you see it (especially in an online forum), but by deflecting onto parents, Ninja's doing little to make his stance ring anything more than hollow.