The internet never forgets. That's something Columbian Twitch streamer Natalia "Alinity" Mogollon knows all too well, as she has been the target of harassment for a long time, partly due to an incident where she tossed her cat over her shoulder, the accidental nip-slip, and more. Recently, virtual streamer CodeMiko announced Alinity would be joining her stream as a guest star, and again, fans just couldn't let Alinity's past drama go.
CodeMiko responds to Alinity haters
Following the Twitter announcement of Alinity appearing on CodeMiko's recent Twitch stream, comments from dozens of fans, some of which should definitely be considered haters, flooded the announcement.
The announcement reads: "Hey guys! we also have the lovely Alinity today." which was followed by comments such as "lovely" is an odd choice of words" and "Nope, not lovely", memes of cats (pointing towards the cat toss incident from 2019) and more.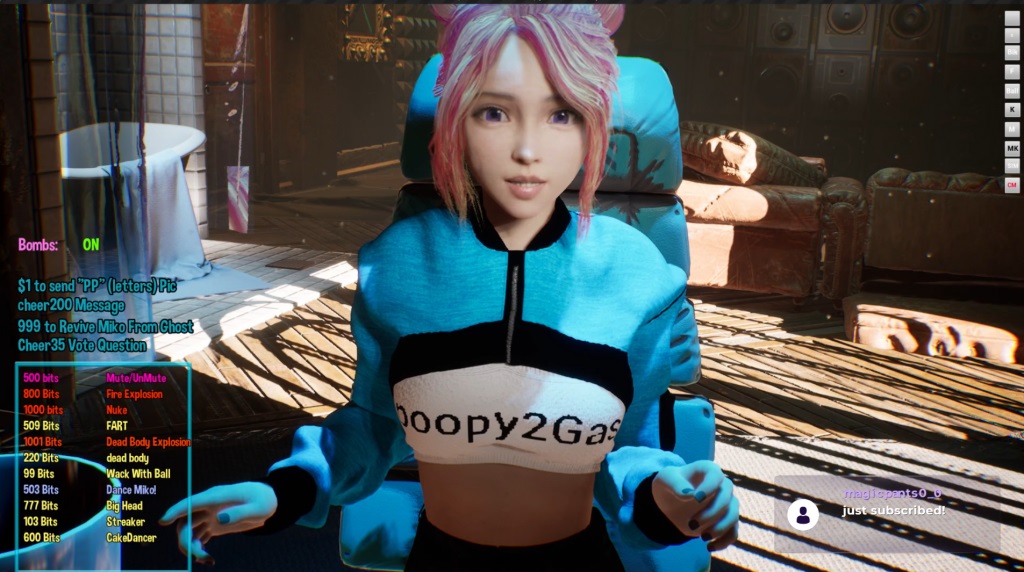 (Picture: CodeMiko)
Fans and haters just kept piling on due to Alinity appearing on CodeMiko's Twitch stream, as has become a cruel tradition over the past few years.
The virtual streamer took matters into its own hands, replying to several comments with a link to a Dr. K interview with Alinity, where she talked about internet hate and bullying in detail, as well as the previous controversial incidents.
Internet bullying is serious, and many people just keep piling on while Alinity, even back in July 2020, talked about suicidal thoughts and how she just wanted to move on from the past.
In the aforementioned Dr. K interview, Alinity said "I have two options, I kill myself or I leave the internet." 
CodeMiko's response was a good way to silence many of the fans bringing up the past once again. Following the virtual streamer's replies, many of the harsher comments have been deleted.
Watch the CodeMiko stream featuring Alinity as a guest below.
Hopefully, people will lay off Alinity, as this whole harassment/bullying really doesn't benefit anyone, and can have serious consequences.