Twitch has locked up one of its biggest streamers in yet another exclusivity deal.
Ben "CohCarnage" Cassell is the latest in a long line of streamers to sign an exclusivity deal with the streaming platform.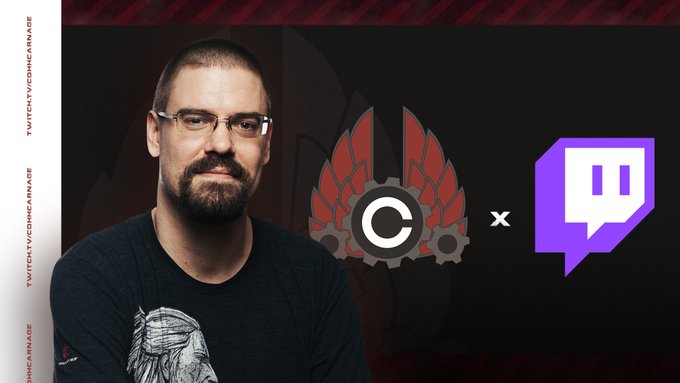 (Picture: CohhCarnage)
Twitch has been leading the way with these types of deals but YouTube has recently been making a push to sign more high-profile streamers. However, one YouTube won't be acquiring is CohhCarnage, who has decided to stay on Twitch after streaming on the site for over seven years. 
CohCornage is a staple of the Twitch community, earlier this year CohCarnage was made a member of the controversial Twitch Safety Advisory Council, and despite the paper tiger nature of the council he has been vocal in his criticism of the platform. Most recently in the furore around the introduction of forced adverts.
CohhCarnage signs with Twitch 
CohhCarnage is a variety streamer with nearly 1.3 million followers on Twitch. He streams to an average of over 10,000 viewers per day and is considered one of the most wholesome creators on the platform. There's certainly a good reason as to why loyal fans, appropriately named the 'Cohhilition', keep returning to his channel day after day. 
To clarify I have signed with Twitch for STREAMING! 😁

To answer the question in the replies, we'll still be utilizing YouTube for past content but all live content will be Twitch only.

— Cohh Carnage (@CohhCarnage) October 1, 2020
For fans wondering what this exactly means for Cohh and his stream, nothing will really change. He'll still go live on Twitch like always and still be able to upload to YouTube. However, he can't stream on any other website due to the nature of the deal he signed with the Amazon-owned Twitch. 
It appears that Twitch doesn't want another Ninja or Shroud situation, as the platform has been locking up its most popular creators. While it looked like YouTube could be on the verge of poaching some big names in the industry, Twitch once again looks like the top dog in the exclusivity wars.