The mystery behind DrDisrespect's ban from Twitch is still one of the most intriguing streaming stories with no answers.
The now YouTube star has been permanently removed from the Amazon-owned platform and whatever the reason is, it seems that Twitch is doing everything in their power to remove any connection between the streaming platform and Doc.
They didn't just ban him from streaming on Twitch, they also forbade Twitch streamers to play with him while streaming, and TimTheTatman claims that Twitch might not let people play with Doc even off-stream.
It is quite clear that Twitch is very dedicated to completely remove DrDisrespect from the platform.
And yet, Doc somehow finds a way.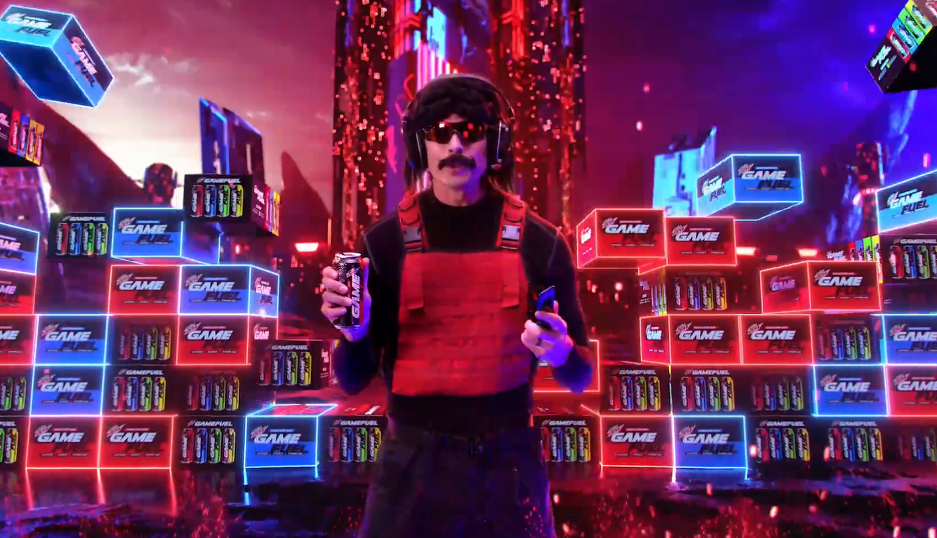 DrDisrespect promoting products on live stream is something no one expected to see again since the infamous Twitch ban. (Picture: BoomTV)
On the 26th of April, DrDisrespect has hosted the Code Red Warzone Showdown tournament, which was broadcasted on Twitch as well, via BoomTV, one of the tournament organizers.
The event was sponsored by Mountain Dew Game Fuel, and Doc is one of the biggest content creators sponsored by the brand.
And while Dr Disrespect himself has been competing in the event, no one expected that he would actually appear on the stream in person, as everyone knows that he a persona non grata on Twitch.
But when the time for the commercial break came, DrDisrespect made a surprise return to Twitch, at least for a short moment.
Chat immediately exploded when they saw Doc appearing on Twitch after almost 10 months of absence.
"Doc is back baby!" one excited viewer wrote, while another asked in confusion: "Doc commercial on Twitch?"
People weren't sure if the commercial was played on purpose or it was done by accident, as showing Dr Disrespect to thousands of viewers on  Twitch is clearly against Twitch's rules, as he is simply not allowed to appear on the platform.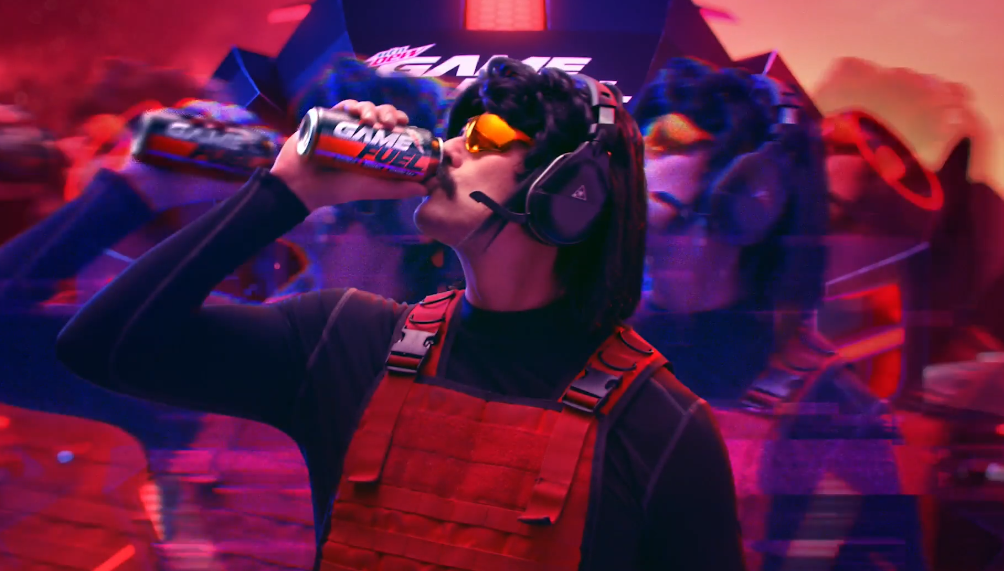 The commercial was around 10 seconds long. (Picture: BoomTV)
Speaking to Dexerto, a spokesperson for BoomTV explained that "it was an honest mistake."
"We proactively reached out to Twitch to inform them about the mistake," the spokesperson told.
The commercial featuring DrDisrespect, with his well-known look and performance, was broadcast from start to finish, and Twitch is most likely not happy about it, but at the time of writing, it is not clear if BoomTV will suffer any consequences for this oversight.