Twitch streamer and YouTube prankster Jidon Adams, better known as "JiDion," sparked a new wave of drama after leading a targeted hate raid against Twitch superstar Imane "Pokimane" Anys on 12th January.
During the raid, Pokimane was bombarded with hateful, derogatory and sexist comments and forced to end her stream prematurely. Followingly, many members of the Twitch community took a stand in what was branded a "sexist" move against female creators on the platform, compelling Twitch to take action.
Initially, Twitch hit JiDion with a 14-day suspension but later revised their decision to invoke a permanent ban. However, after appealing to Twitch on the grounds of "unfair" disciplinary action on 17th January, JiDion revealed that Twitch dismissed his request based on the severity of his actions.
Twitch denied JiDion's appeal after Pokimane "hate raid" ban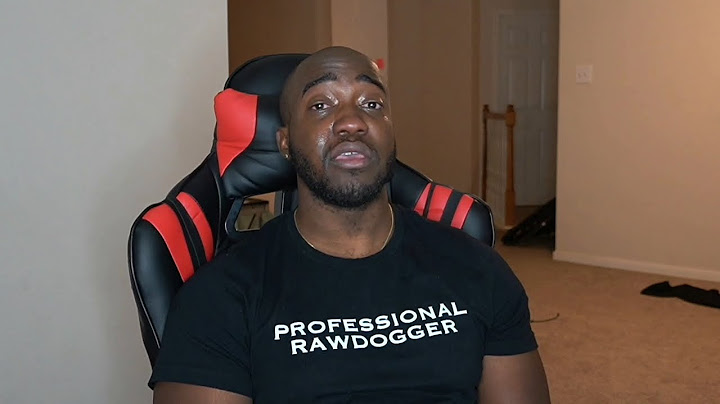 JiDion claims that the decision to permaban him was "unfair," citing that the Amazon-owned streaming platform allowed "outside factors" to determine his feat. Despite admitting guilt over his first-time offence, JiDion also argued that a permaban wouldn't let him "do better" in the future.
Ban went from 14 days to a perma😔 please use the #twitchfreejidion for me boys❤️

— Dijon (@Jidion6) January 16, 2022
However, it seems as though Twitch did not hear JiDion's cries. On 20th January, the now-former Twitch streamer revealed that his appeal was rejected. In an email, Twitch said that his account will remain "indefinitely suspended" and that they "do not unsuspend accounts for this level of abuse."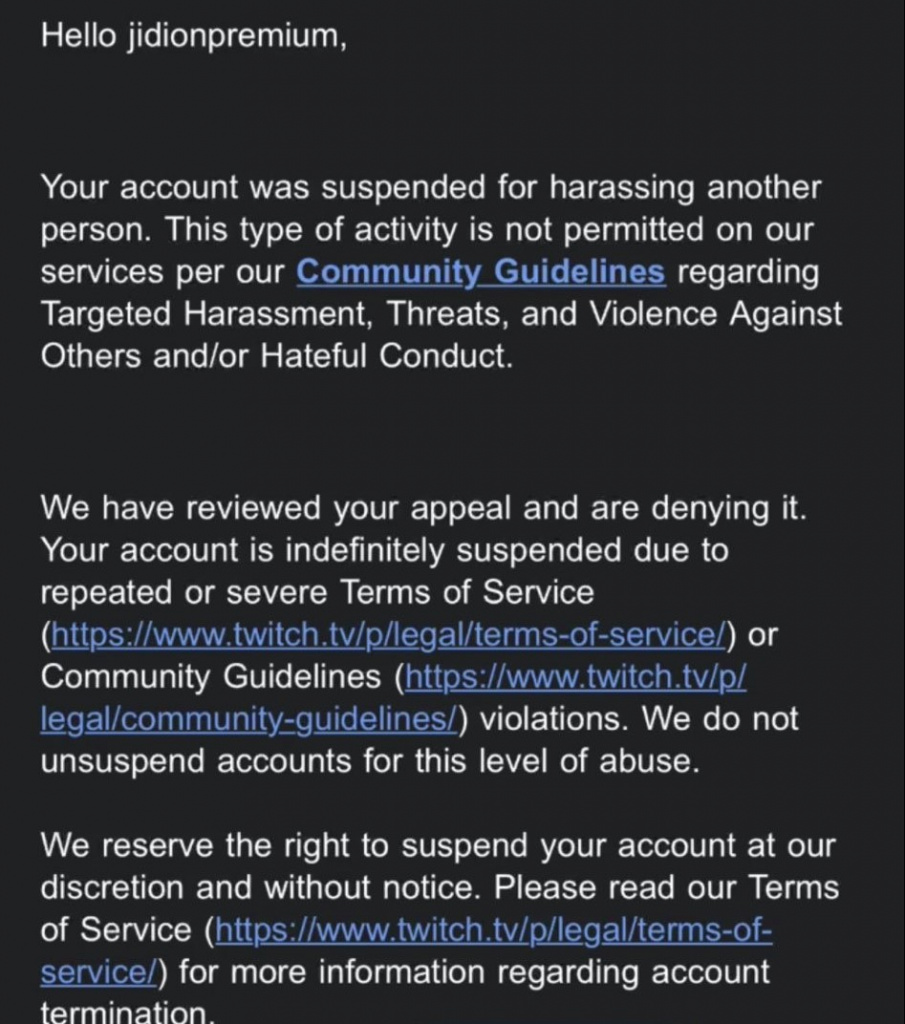 From the email, we can tell that JiDion's Twitch account was suspended for "Targeted harassment, threats, and violence against others and hateful conduct," which marks an aggressive response by Twitch to tackle cyber harassment on its platform.
On the other hand, JiDion has publically apologised to Pokimane, which certainly is a good start. In a Twitter post, Pokimane said, "I'm glad he apologised and told his viewers to chill." She also said she hopes he "does better in the future."
i'm glad he apologized and told his viewers to chill. hope he does better in the future and that this'll is the last time i have to talk about this 👍🏻

— pokimane ⚔️ (@pokimanelol) January 19, 2022
Although JiDion's feat on the Twitch is sealed, his hate raid sparked a wave of drama, including the division between Pokimane and Ninja. To put the cherry on top, Ninja's wife Jessica Blevins has even threatened legal action against Pokimane as a result.
Only time will tell whether the drama will simmer down; however, it instead seems to be heating up.
Don't forget to check out our dedicated Twitch section for news, streamer antics, drama, and more.
Featured image courtesy of YouTube / JiDion and Twitch.