Over the last couple of months, by far the most popular activity amongst Twitch streamers is to play GTA RP on the NoPixel server.
The role-playing aspect of the game has proven to be quite entertaining for viewers and it seems that content creators enjoy participating in it as well.
Many popular Twitch streamers are partaking in the GTA RP activities, including Felix "xQc" Lengyel, one of the biggest streamers on the platform who is largely responsible for the fact that these days GTA 5 is regularly holding the top spot as the most-viewed category on Twitch.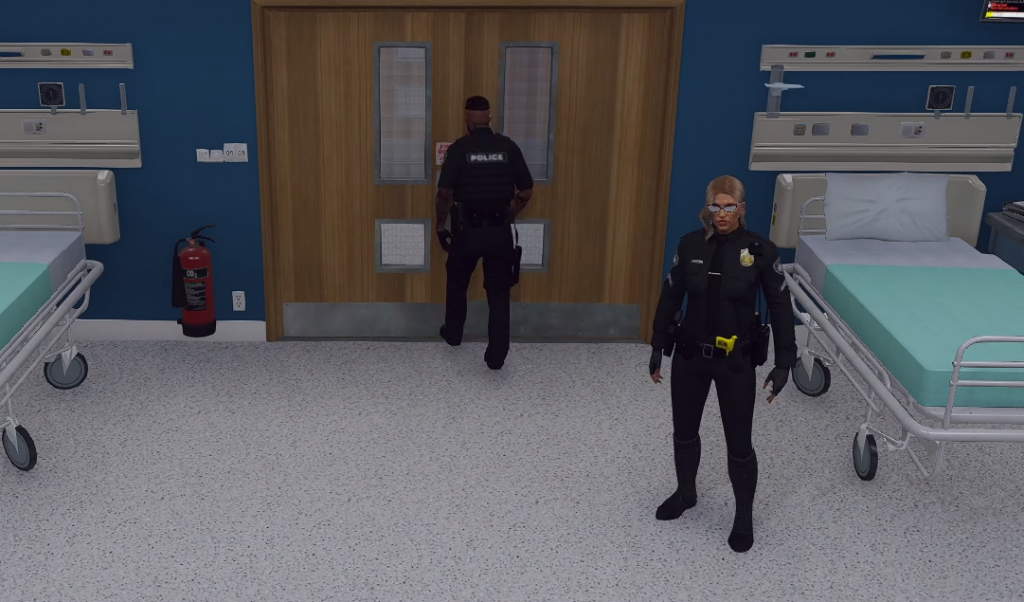 (Picture: Rockstar/xQc)
Felix really likes to participate in role-play, sometimes even too much, as he often shows his emotions like it's something happening to him in real life.
Which is fine, of course, but often some of his fans take it too seriously, and then even harras people who did something to xQc in the game.
Such was the case with LadyHope, a small GTA RP streamer who was roleplaying a policewoman on the NoPixel server.
During one of her sessions, she arrested xQc, who wasn't exactly pleased with his circumstances.
He claimed that the cops had no proof against him and that the eyewitness who saw him at the crime scene couldn't possibly have known it was him.
This, unfortunately, prompted some of his fans to send hate mail to LadyHope. LadyHope decided to read those messages on live stream, and banned her because of "Violent Hate Speech", despite the fact that she was actually reading hate messages directed at her.
Thankfully, someone at Twitch had quickly realised the mistake and set things right.
"Twitch issued me an apology and said the account was suspended due to a mistake on their part. Thank you for all the support and help to get this noticed and corrected so quickly," LadyHope tweeted out.
In the end, it all ended well and there were no major consequences, but this is yet another case where the growing popularity of roleplaying in GTA transitions into real life, like that one time when xQc and Adept started fighting in real life because of the GTA RP.