Despite Floyd Mayweather himself calling the match against internet content creator Logan Paul a "legalized bank robbery," millions of people tuned in to the exhibition bout that ended up with no winner after eight rounds of a somewhat ludicrous boxing showcase.
More so than the result or the match itself, what drew a lot of attention even before both gladiators stepped into the arena, was Logan Paul's walkout, as the YouTuber wore his famous PSA-graded 10 Charizard Pokemon card.
Paul, who bought the card back in October, spending $150k on one of the rarest Pokémon TCG cards ever, wore it like a piece of fine jewelry around his neck.
Logan Paul showing off his Charizard Pokemon card chain 👀#MayweatherPaul pic.twitter.com/402qvva31s

— Bleacher Report (@BleacherReport) June 7, 2021
Using the iconic Pokémon card bought Paul some goodwill with the gaming community, which gave a bit of support on social media for the controversial content creator during the bout.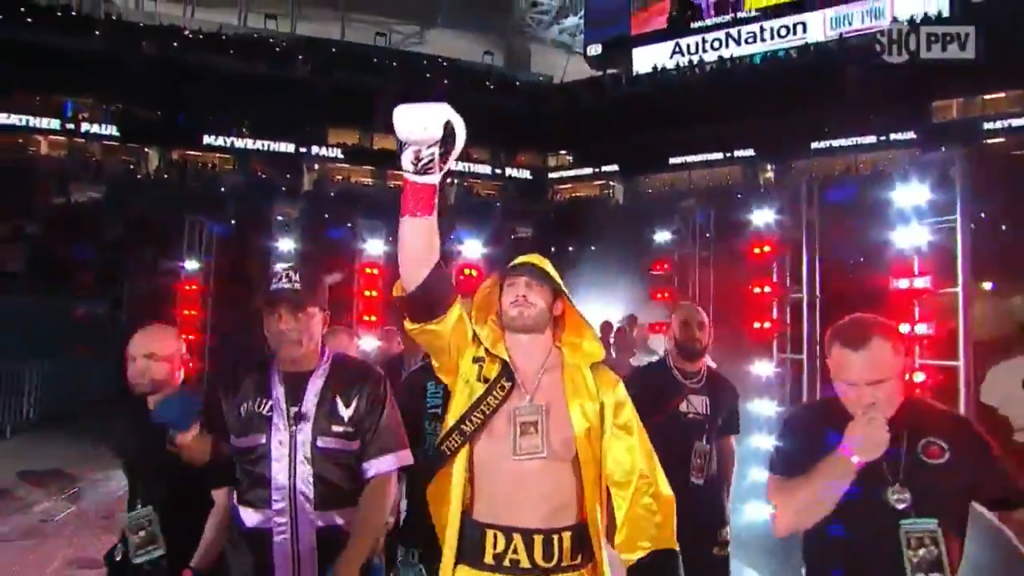 (Picture: DAZN)
If for whatever reason you're keeping score of Logan Paul's boxing career, he's currently 0-1-2, with two technical draws against Mayweather and KSI, and a split decision defeat against the latter in their second bout back in 2019.