Kaitlyn "Amouranth" Siragusa is a popular ASMR streamer on Twitch but has also been at the receiving end of tremendous backlash and criticism regarding her often provocative streams. Despite being banned several times from the streaming platform, Amouranth maintains her position as one of the most successful streamers on Twitch.
Earlier this year, Amouranth revealed that she earned about USD 110,000 from Twitch every month, of which approximately USD 35-40K is derived from ads played on her channel. To put the cherry on top, Amouranth also made USD 1 million from her OnlyFans, so it's no surprise that fans want to know her secret.
Twitch megastar Ludwig Ahgren recently discovered Amouranth's secret Twitch strategy before wrapping up his latest stream.
Ludwig discovers Amouranth's secret Twitch strategy
Toward the end of his Twitch livestream on 16th November, Ludwig caught a glimpse of a chat message sent by Amouranth, which read: "Discuss business ventures yeees," to which Ludwig replied: "Amouranth, we will have to discuss our business ventures, absolutely."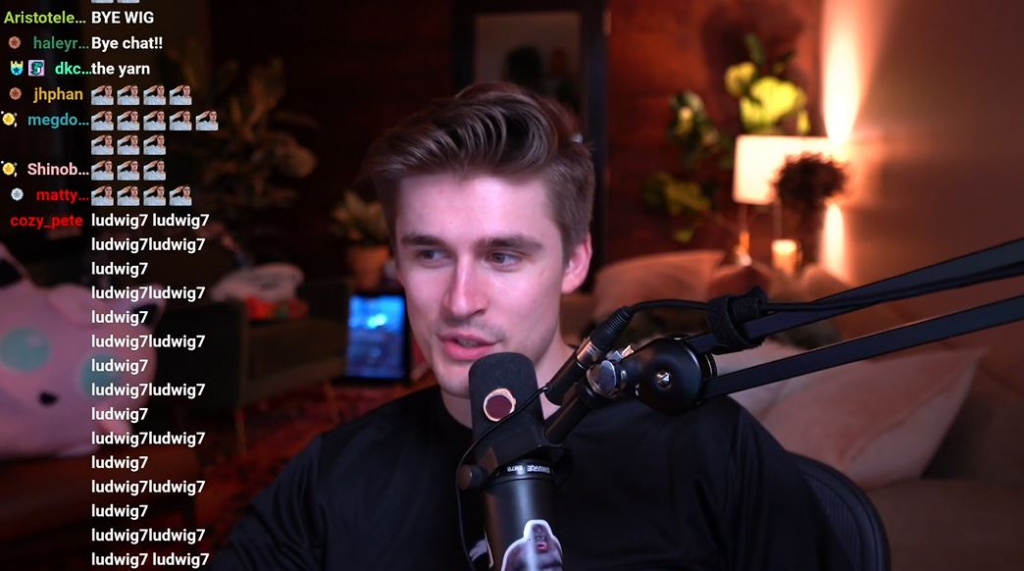 Ludwig then asked Amournath if she was livestreaming and how she was typing. Confused by Amo's ability to multitask, Ludwig quickly switched to Amouranth's Twitch livestream and shockingly exclaimed, "What?! How is this happening? How is this possible?"
Ludwig continued to say: "Do you just watch Twitch in your headphones secretly while licking a microphone?! Did I just find out that you're secretly watching Twitch while farming thousands of views?! Oh my god!"
"You watch movies and sh*t too, I bet," the Twitch star said. Ludwig then asked Amouranth to nod her head if she watched movies, TV shows, and Netflix.
Throughout the moment, Amouranth was noticeably impressed by Ludwig's superior deductive ability and clearly, could not hold back her smile on her stream, and later confirmed Ludwig's suspicion by nodding her head.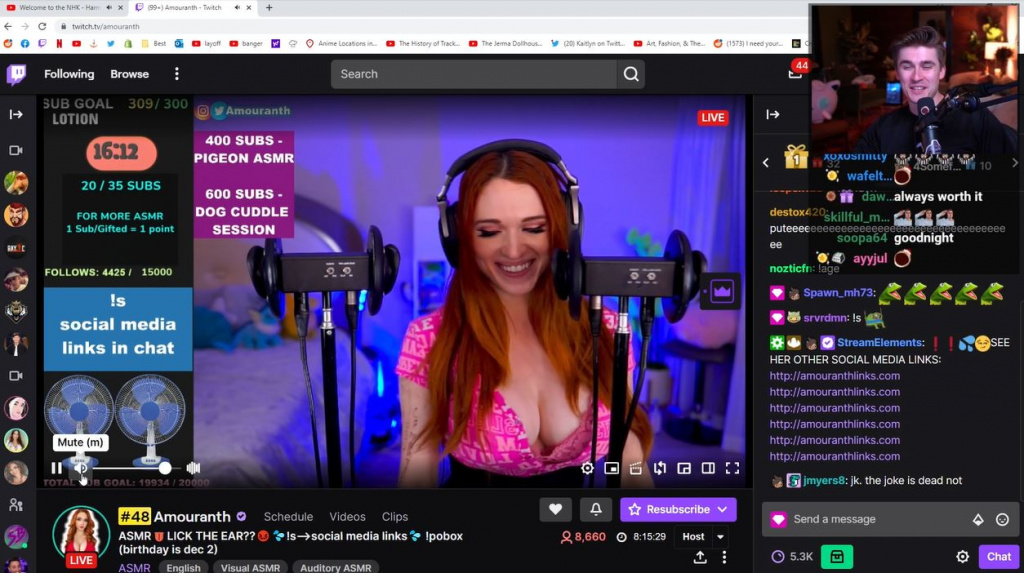 Followingly, Ludwig yelled, "Oh my god! That's crazy! That's crazy!" before agreeing to raid Amouranth at the end of his stream. "Alright, I'll raid you, Amouranth; you got me." Ludwig also praised the ASMR streamer, calling her the "hardest working woman on Twitch" before bidding Amouranth good luck for the rest of her stream.
I don't blame Amouranth for doing this on her stream because despite how much her fans enjoy watching (and listening to) her lick her mic on Twitch, I can only imagine that it can get a bit boring or outright cringy. Besides, I'm sure many other simps, er -- I mean, fans -- would agree.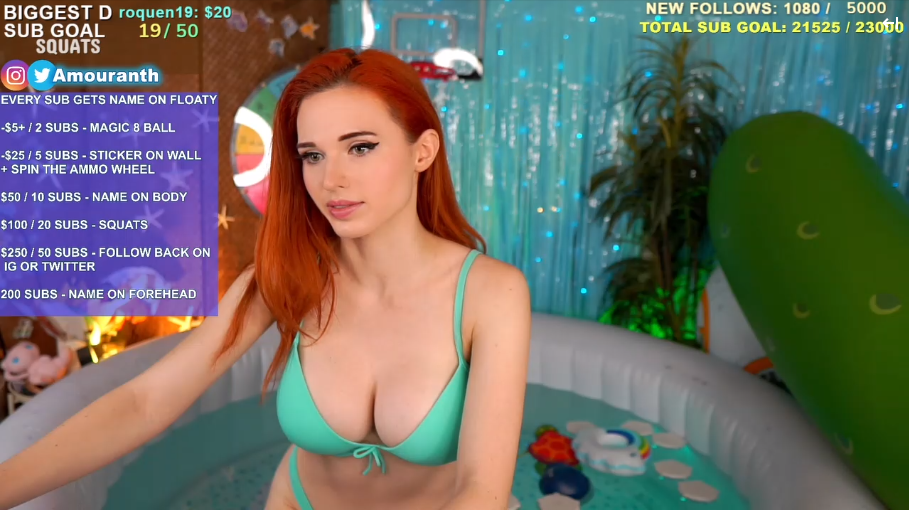 "That ASMR is as boring as bat sh*t, and this explains a lot. I was wondering why she left pool streams because she used to have fun with viewers... not that I watch her stream," said one Reddit user, who then proceeded to vehemently explain that they only "check in on her stream to keep abreast of the current Twitch meta." -- sure, bro.
While I'm sure that Amouranth could quickly rack up thousands of views while she's sleeping, I must concur with Ludwig that she is, indeed, the "hardest working woman" on Twitch. But, despite what many Twitch users think about her content, she knows exactly what she's doing. So, I certainly respect the hustle.
Don't forget to check out our dedicated Twitch section for the latest news, updates, streamer antics, drama and more.
Featured image courtesy of Twitch / Amouranth & Ludwig.