For the past month, Ludwig Anders Ahgren's subathon has been the biggest story in the world of Twitch bar none, and by many different metrics.
Currently sitting in the number 1 spot for most active subscribers with over 255,000, he is just 14,000 short of Tyler "Ninja" Blevin's all-time record of 269,154.
Whether he gets that remains to be seen with just over 12 hours left of his month-long stream, with a self-imposed end time of 9 pm PT on the 13th of April.
All these subscribers mean a huge amount of money is being earned by Ludwig throughout this mammoth streaming session, however he has previously made clear that much of the money is going to charity and to pay his team of moderators, the latter of which have been diligently moderating his chat and the stream itself as he slept.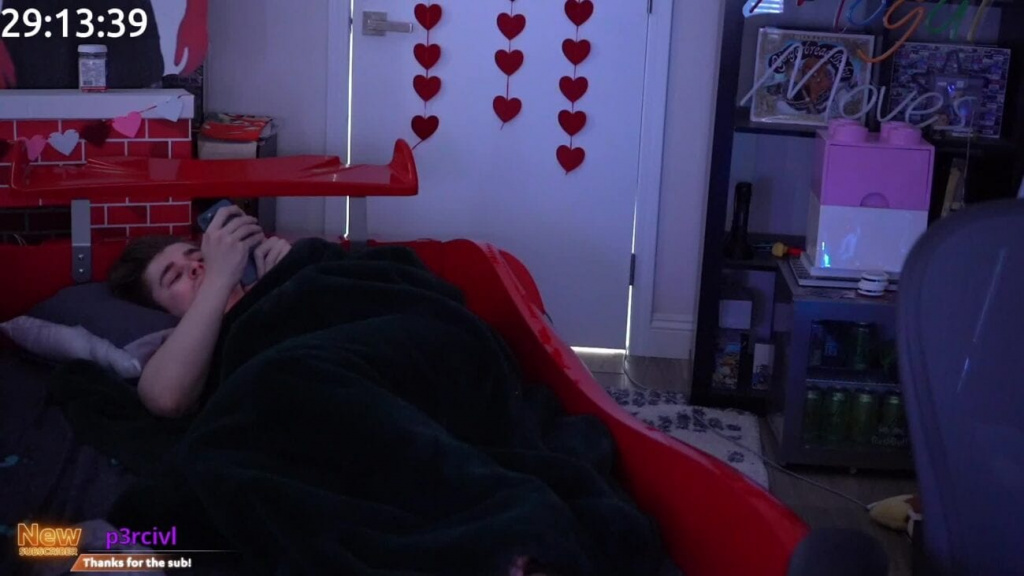 Ludwig hasn't always been an active participant in his mammoth streaming session. (Picture: Twitch/Ludwig)
Just how much his moderators are being paid is unclear, but a recent tweet by one, BBarbs, has proven it to be a potentially life-changing amount with the moderator claiming that he was able to pay off all his credit card debt thanks to the money he has made over the last month.
"For the past few years I've had credit card debt I struggled to make a dent in, but recently I've paid it all off thanks to what I've made moderating @LudwigAhgren's subathon," wrote BBarbs. "I was very lucky to have an opportunity like this and just wanted to say that I'm extremely thankful."
Paying moderators is not part of Twitch's culture but it is becoming more and more common and in a stream with the requirements of Ludwig's subathon, a paid team was a necessity, and it's good to know some of that money has been able to better the lives of the people who keep his community running.
With just over twelve hours left, subscriptions to Ludwig's channel will no longer extend the time, with Ludwig promising to donate $5 for every subscription he receives, to go to the Humane Society and St. Judes Children's Hospital. The streamer hopes that the incentive will help him knock Ninja off that all-time record.
Ludwig explained: "Your sub is literally just going to charity through the vehicle known as me, Jeff Bezos' wallet, and taxes.com. I'll be losing a f**kton, but at this point, it's not about the money - it's about the record."