Among Us, the social deduction game in which a group of people must find the two murderers aboard their ship while trying to make repairs to it has found massive success years after its initial release, with even Premier League striker Sergio "Kun" Aguero giving it a shot on his Twitch stream.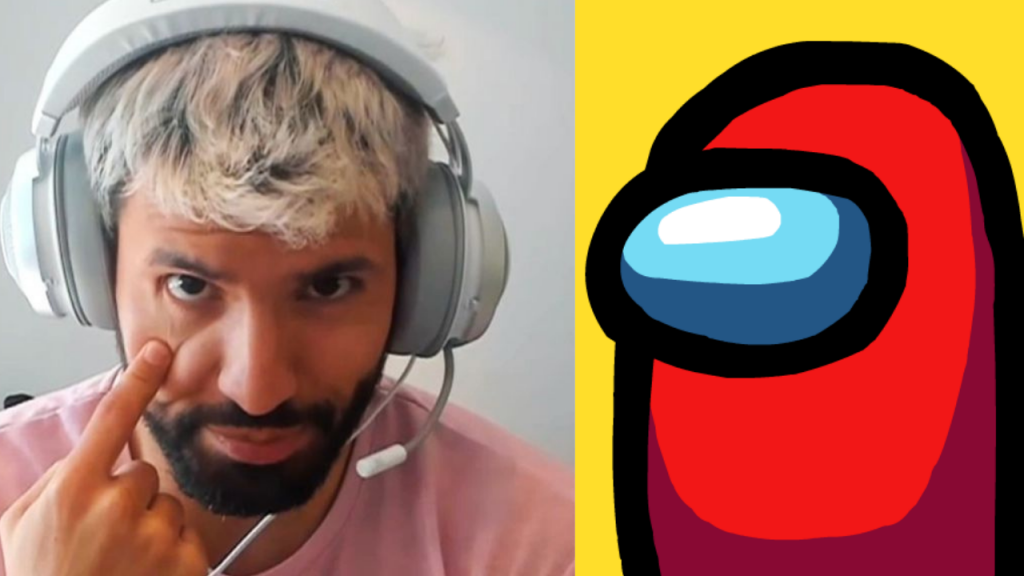 (Picture: Sergio Aguero)
The Argentinian, who can often be seen raging in FIFA, role-playing in GTA V, feeding in League of Legends, but most recently he was having a terrible day while in a group session with other notable Spanish streamers, including former League of Legends caster, Ibai Llanos while they all played Among Us.
The G2 sponsored content creator shared a two-minute clip on his Twitter account, showcasing how much Aguero suffered while trying to play the indie game.
Me encuentro muy mal por lo que hice anoche. Este juego va a joderme todo lo que tengo. Perdón @aguerosergiokun. pic.twitter.com/eWXH2k9s4D

— Ibai (@IbaiLlanos) September 7, 2020
The real kick came once Aguero survived Ibai's bloodlust, as the Spanish commentator went for a kill in the security room, right in front of the Argentinian's eyes, who immediately reported the body. 
For those unaware, Among Us revolves around players debating and accusing one another to find the killers, so, even though Aguero clearly saw the murder happen (with those killed unable to chime in) he failed spectacularly when it came to convincing the rest of his crewmates of Ibai's guiltiness. 
"You've played this game for a bit only, no Kun?" Ibai would ask while hysterically laughing as he tried to frame him, taking advantage of the fact Aguero is indeed a novice. Kun's timid "yeah" answer left no doubt in the minds of everyone else.
Aguero would shakingly try to explain that "he followed me (Ibai). I don't know how to close doors, one closed, then we were three and he killed, that one, what's his name? BarbeQ."
As the group decided on murdering the innocent Aguero, he left one last message. "Don't be idiots, vote Ibai, it's him the one that killed the other!"
Let this be a lesson, even if you get caught red-handed, it's all about how confident and deceptive you can be when it comes to defending yourself in Among Us.